The past few weeks have been physically, mentally, and creatively
draining
. Work has been nuts so my brain is like a limp, wet pile of spaghetti by the time I get home. And in the midst of all that has been graduations, fun stuff in D.C., and a trip
HOME
.
A not so brief recap...
Embassy open houses in D.C.
I went to just two this year: Ethiopia and Bangladesh. But at the Bangladeshi I had the fun of getting henna, which I've wanted for years. It finally faded toward the end of last week, which means I will no longer get to tell people that no, I didn't tattoo, draw on, or burn my hand.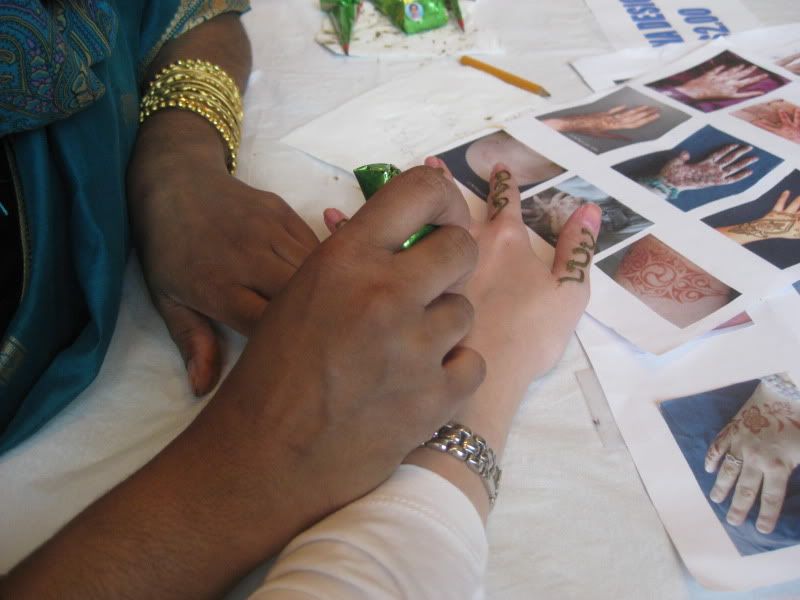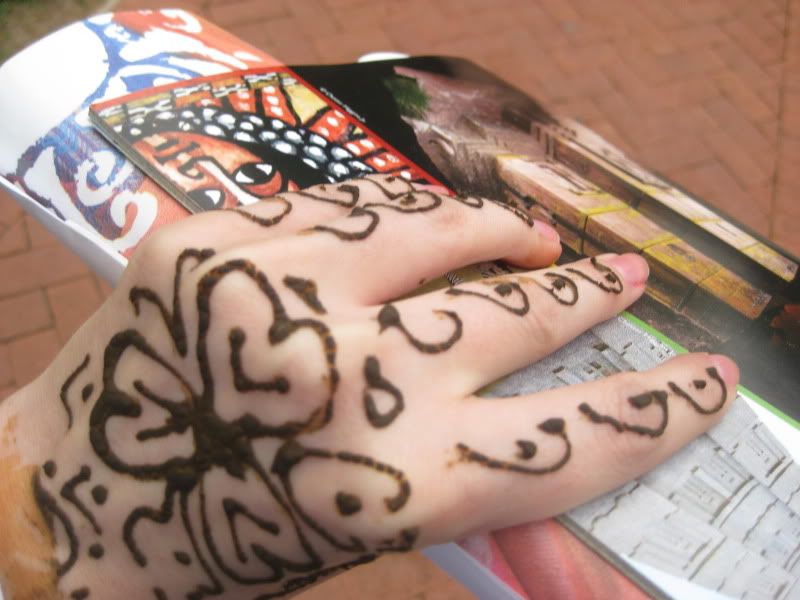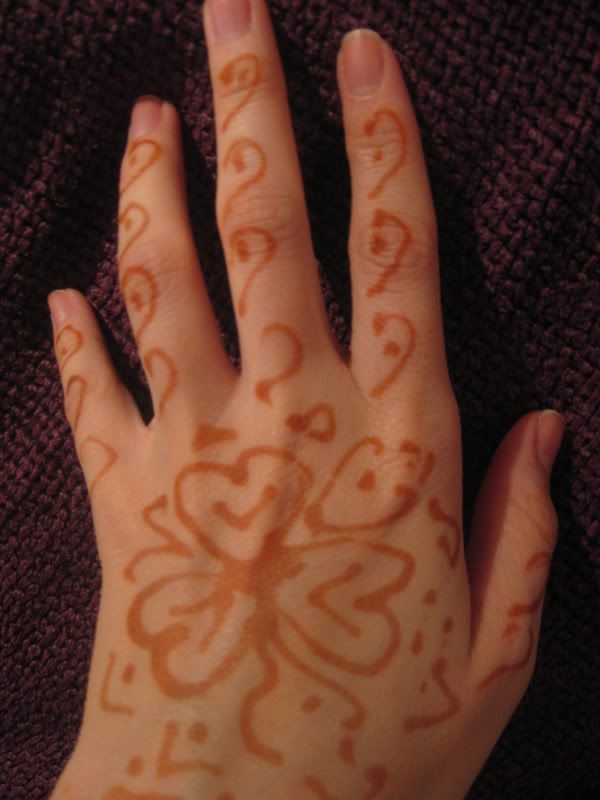 Plant Sale at National Cathedral
My first visit to the National Cathedral was positively lovely. For pictures, go to my
Flickr
. I loved all the green grass and the carnival atmosphere of the mart. It was full of booths, games, and food. Oh, the food. But I'd like to go back on a regular day and actually go in the building next time.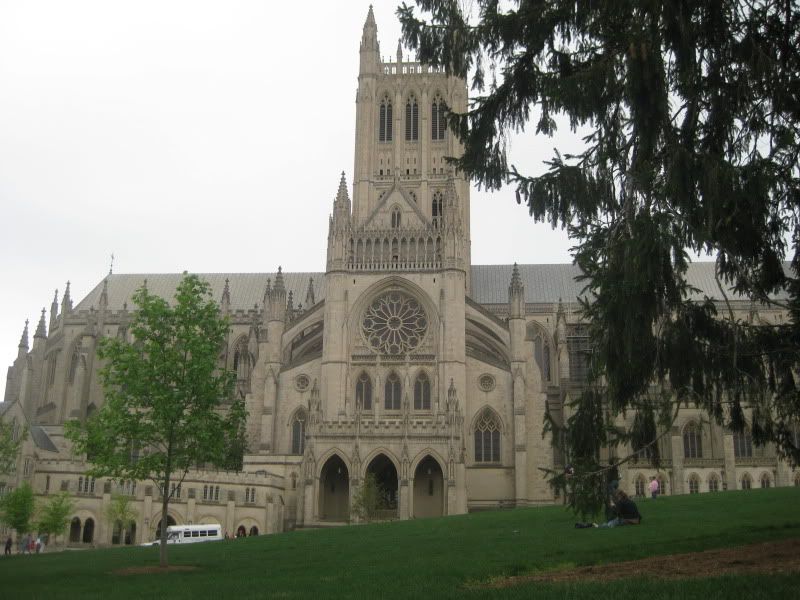 Cinco de Mayo
The roommate and I hit up our local Mexican restaurant for some good old American celebrating of a pseudo-Mexican holiday. And though we completely resented the fact that we had to wait more than an hour, it was worth the free tequila shots and the I-swear-they-weren't-this-strong-last-time margaritas.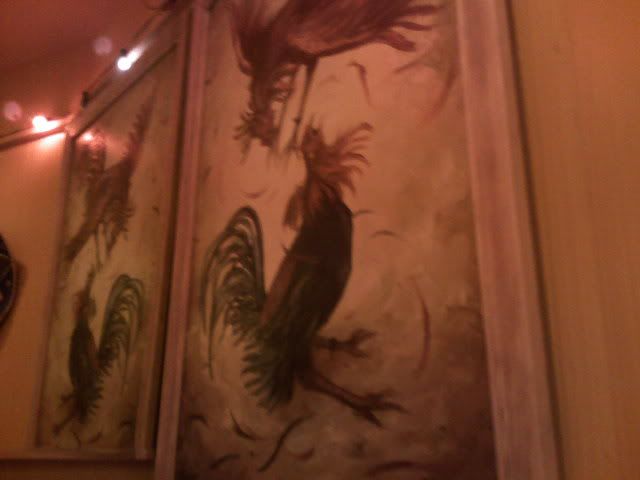 (This is a rather disturbing painting of a cock fight hanging beside our table. Insert any number of juvenile jokes that may or not have been made as the margarita pitcher got closer to empty.)
HOME
The next day I left for
HOME
. This was my first trip back since Christmas, which is the longest I've ever been away. (Obviously one of the dumbest, completely unintentional, things I've ever done.) I choose to live away from home, and I don't regret it. But I never realize just how much I miss it until I go back. And I've found myself missing it more than I usually do once I leave. But it's how I'm able to do the things I do -- always knowing I have somewhere to get back to.
And why did I go home? For this:

The little brother is a college graduate. He's pretty much the greatest and I know he's going to do great things in his life.
Ragtime
A few days after I got back I went to my first play in ages,
Ragtime
at the Kennedy Center. I took a class my freshman year based around the book where we read it and various other texts about the historical figures in the book. I got great seats thanks to the KC's program for those 25 and below, and it was really good. The set was beautiful and so was the acting and singing.
This past weekend - Trekkies, Rahm, and Mimosas
After a rough week at work and before a weekend of more work, I treated myself to a movie -
Star Trek
. I remember watching parts of the original,
Next Generation
and even
Deep Space Nine
with my Daddy, so I wasn't going in completely blind. On a whole I enjoyed it. Though I do think J.J. Abrams recycles too many plot devices from his past work. And also should chill out in the white light cinematography department or whatever kept flashing across the screen and blinding me. But I'd see a sequel. Even if the men continue to wear skinny jeans.