DC is so full of monuments and memorials it is hard to keep track. I know I haven't seen them all, but today I added a new one when I finally saw
the World War I memorial for the DC residents who fought.
I've been meaning to check it out and after visiting the Air and Space Museum, Jefferson and World War II Memorials, Joey and I checked this one out before heading home.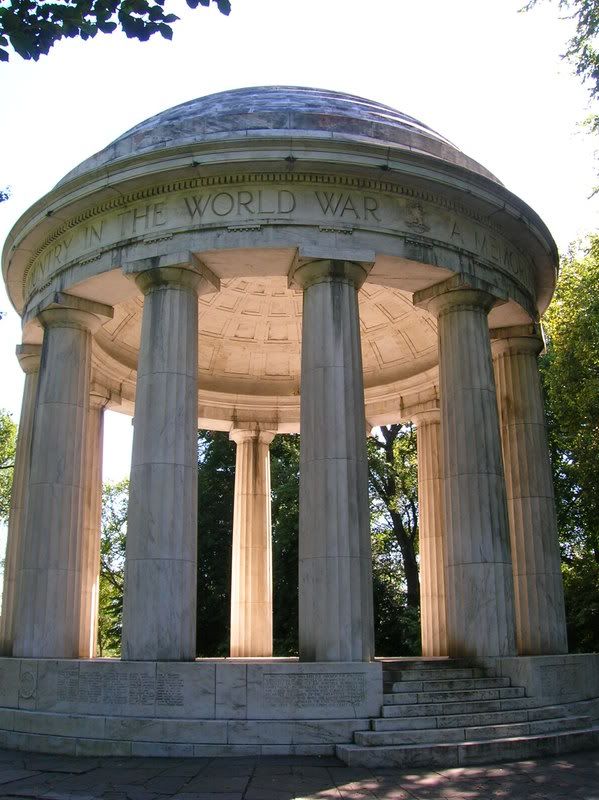 A very specific, very neglected monument, but beautiful nonetheless. And it's no surprise that I feel a particular pull toward this, as its Grecian design is quite like a certain other beloved structure.