Confession: I write in my books.
I can't help it. I just love words and sentences and the well-written occurrences of each that demand recognition.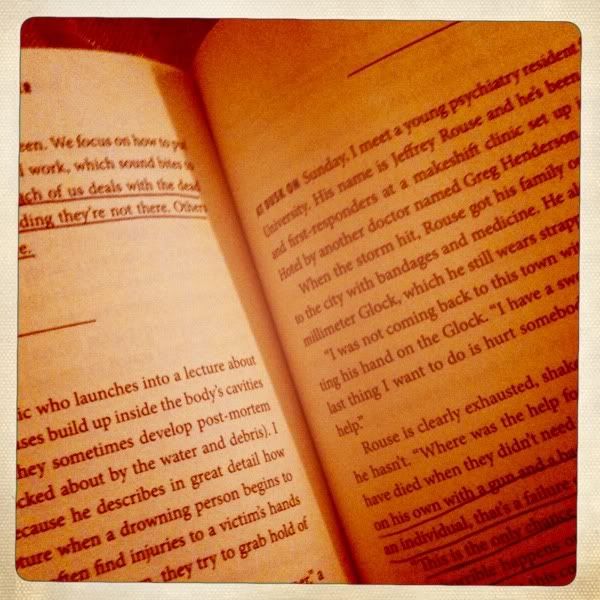 But I'm not the only one. I recently came across this
New Yorker article
from the summer on the margin notes of various famous authors, called marginalia.
"Anne Garner's specialty is marginalia, and she had place-marked some of her favorites... In the soft lamplight, the open pages of the books she had chosen glowed like a physical and visible representation of the sublime."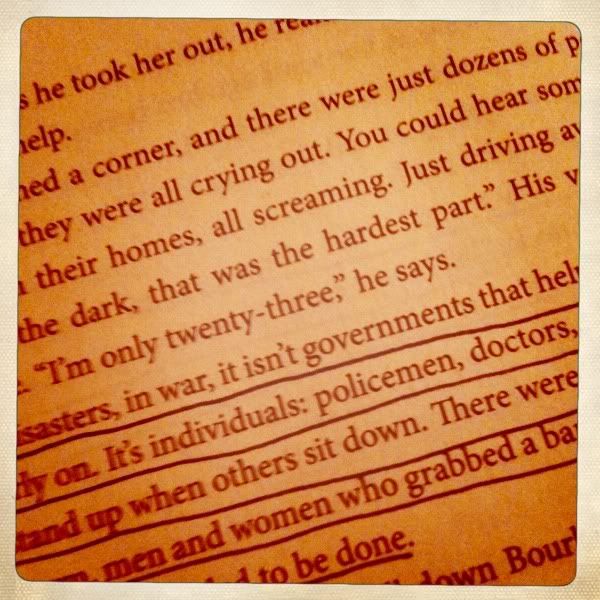 Twain, Nabokov, Plath, Hughes, Kerouac. All utilized their. margins.
As a marginalia scribbler, Mark Twain was perhaps the most entertaining and voluminous of all, with comments that bloomed from space breaks and chapter headings and end pages, sometimes turning corners and continuing upside down.
Though, now thinking about it, I'm actually more of an underliner, starrer, and exclamation-point-marker than note writer. At least since leaving college. (With the exception of some political books where I have written "grrr" or "NO!" beside stances or incidents that anger me.)
I can't decided if it would be supremely flattering to be so famous of an author that someone is interested in my loopy margin thoughts. Or supremely terrifying that fifty years from now someone could be trying to interpret "YES! or !!!! or :-)" in my margins. Maybe I need to be a bit more purposeful with my notes in the future.
New Yorker article: Marginalia
Photos: mine