Kelly's Korner Christmas Tour of Homes
I've been in a very festive mood this year and am really
pleased
with my apartment decor. Even though it looks like a little bit like Christmas exploded. I don't care. It makes me happy.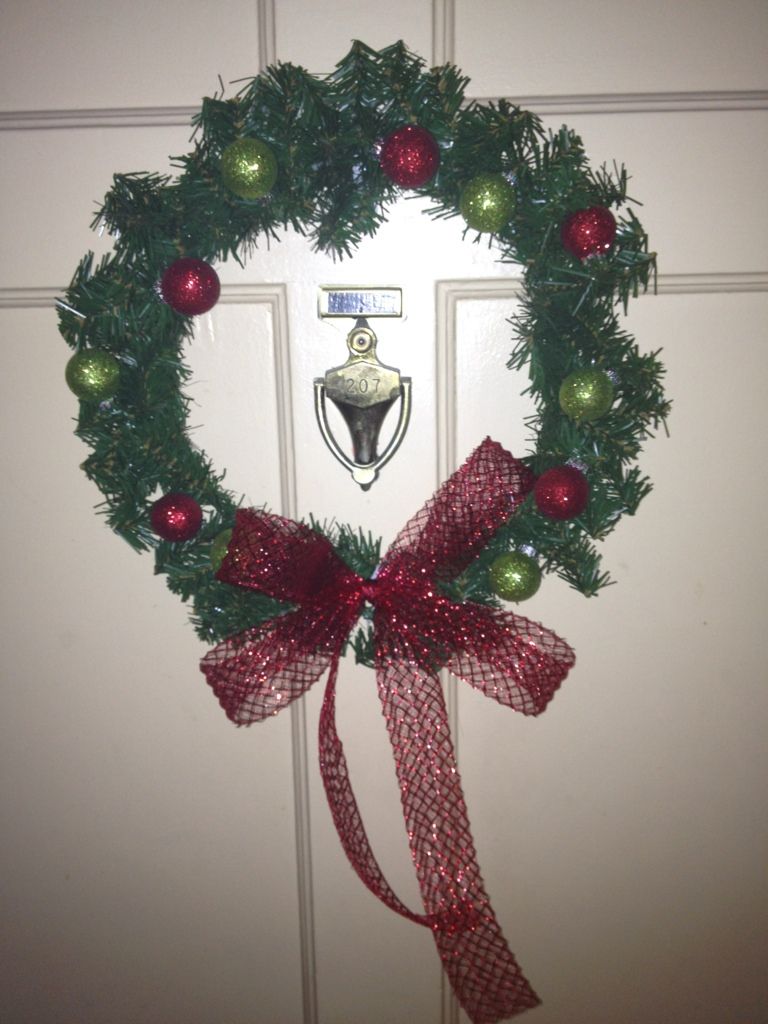 This is the wreath on our front door. I found the form at
my thrift store for $1, added some small ornaments from Target,
and then made a bow with the same ribbon I used on my tree.
Table on the entry way with a charger-turned-wall hanging,
advent calendar, roomie's beaded tree, and a catch-all tray.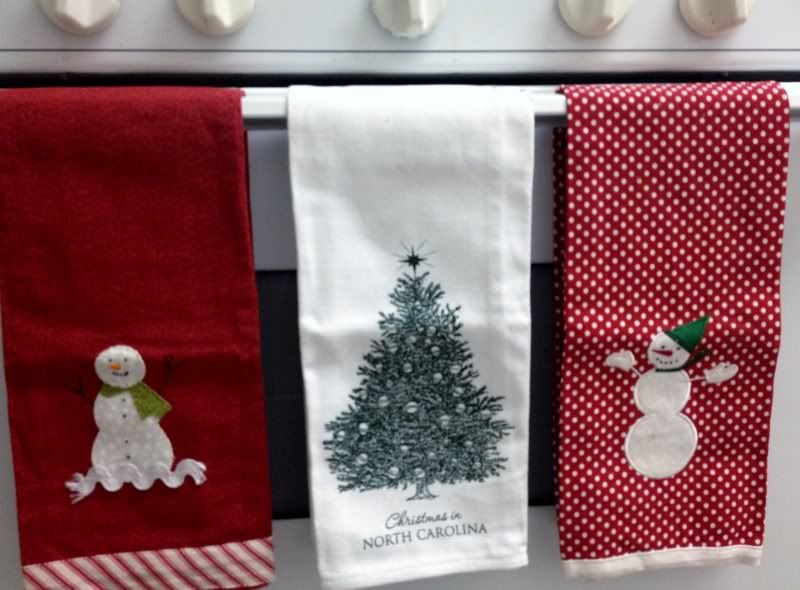 A few of my Christmas hand towels, courtesy of Mom.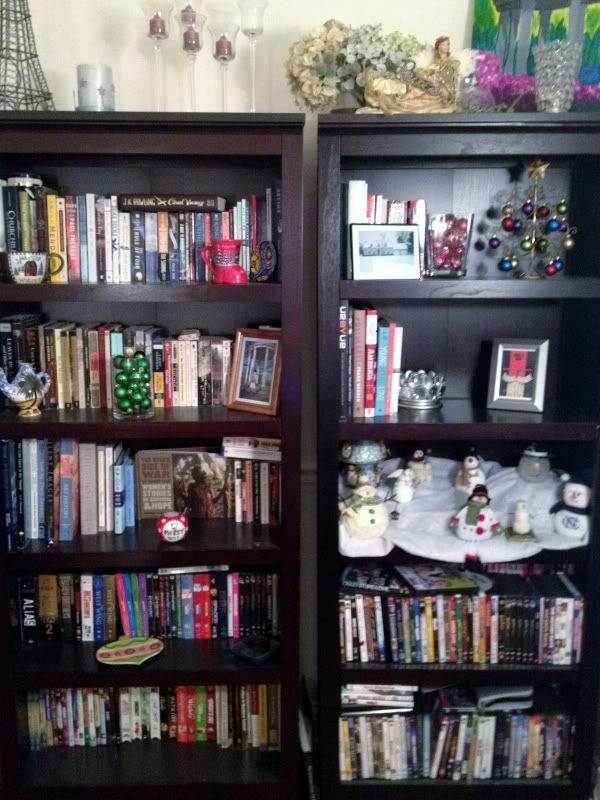 Decorated bookshelves. A bit busy, but happy. Ornaments in jars,
snowmen display, and a bunch of other random bits.
Garland over hall leading to bedrooms.
There's another garland leading into living roo

m

.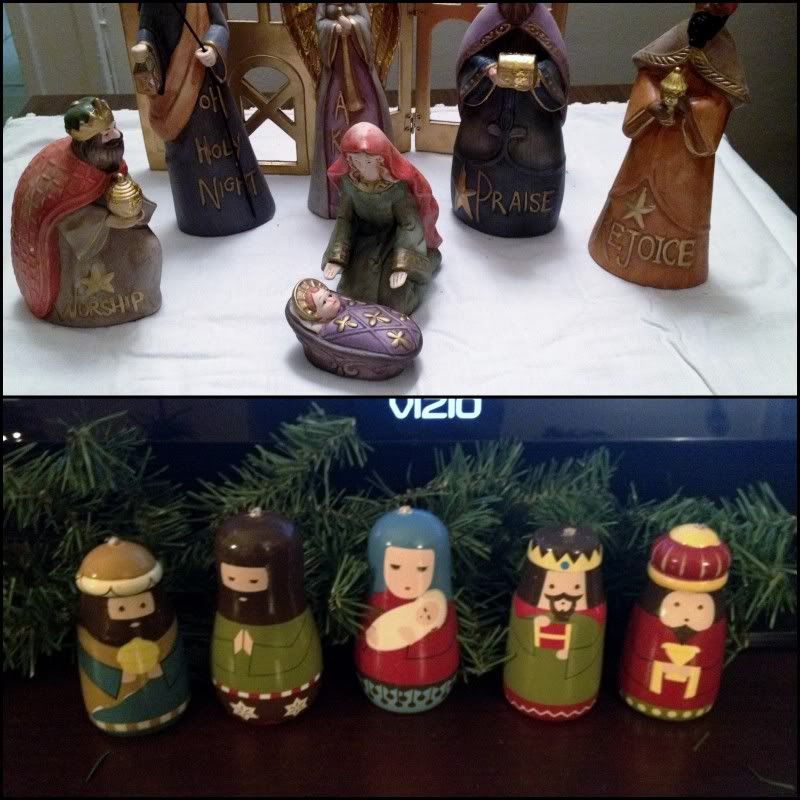 My nativities. The first one I've had for several years now.
The second one I got this year from Target, they were
ornaments that I cut the hooks off of.
New artwork I painted last week. Normally my
D.C. map print hangs here. I was tired of looking at it
and randomly decided one day last week I just needed to
make something to replace it. I love this quote and it never
fails to make me smile.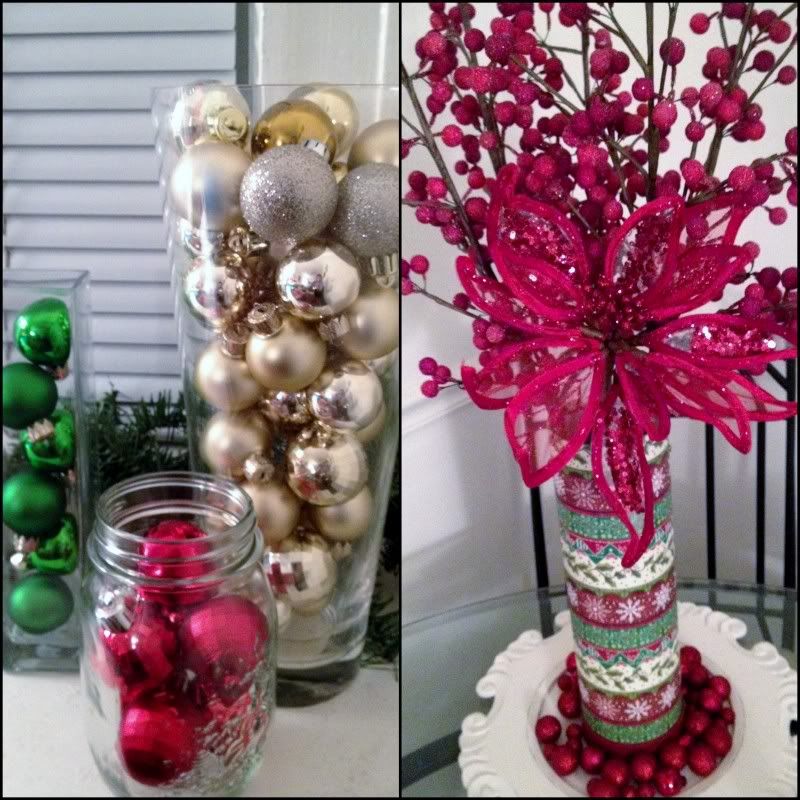 Ornaments in jars and some garland on the radiator and
my table centerpiece. I know the centerpiece is kind of a
hot mess of branches, I'm just not great at doing that.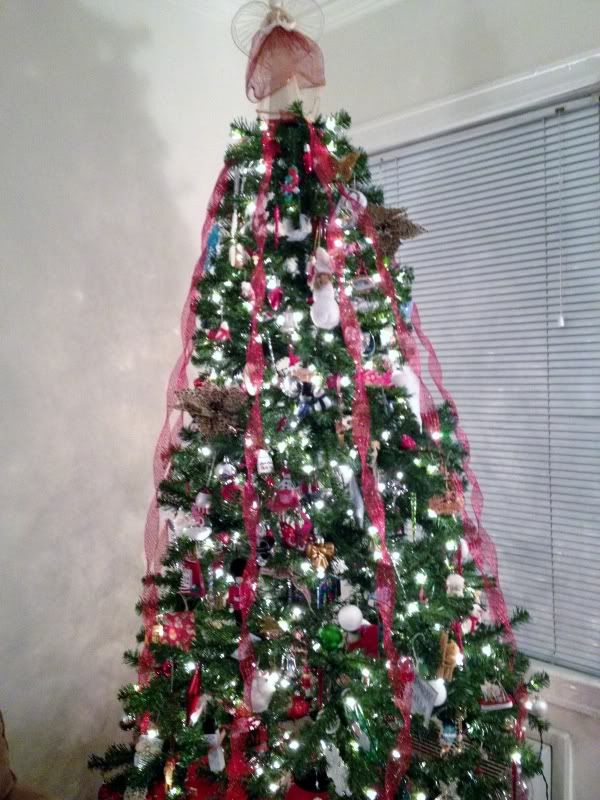 My tree! It just makes me the most happy out of
everything. I added the vertical ribbon this year since I'm
hopeless at garland, and I think it really ties it together.