I know, I suck. But in my defense I had a crazy deadline last week that had me taking my computer home every night and working over the weekend. But it was all worth it because the client loved the work and had minimal changes. Which never happens. Ever.
So get ready for a whole bunch of "Ooh, I should blog about this!" stuff from the past two weeks.
March Madness
It's that time again! And even though my Heels have been up and down this year, lately they've been more up than down. This was the ladies and I watching the State rematch at B's.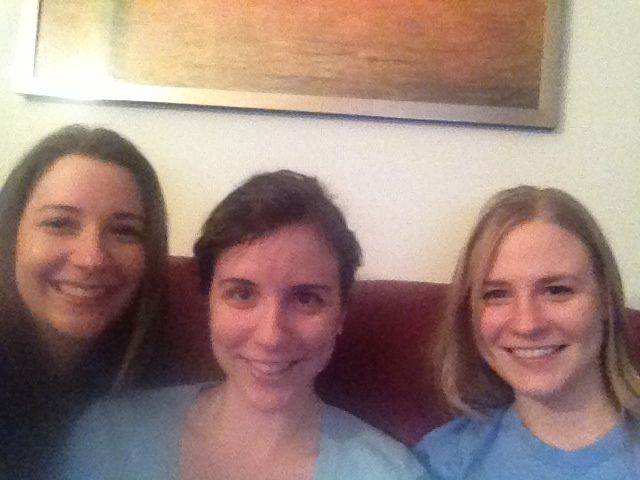 Best. Trial. Ever.
I've become completely obsessed with the
Jodi Arias
trial. It's just riveting and disturbing and amazing. I can't wait for it to become a Lifetime movie. She's just so clearly guilty and crazy. And, also, a guilty crazy liar! She's changed her story so many times on the stand, in ways I thought only happened on courtroom TV shows. If she isn't convicted, I will go to Arizona and protest outside the courtroom.
Wedding Fever, part 1
Karey and I are just in love with "Parks and Recreation" and the main characters Leslie and Ben. When they got engaged earlier this season I said we were going to throw a party for their wedding. Well, the wedding was a lot sooner than I expected, so no party, but we did have Funfetti cake and ice cream. If you don't celebrate the wedding of two fictional characters with a bestie/roomie, I feel sorry for you.
Jennifer Lawrence is perfection
I'll join the throng of ladies who want to be her best friend. I have 3 best friends already, but I would really love her for a fourth. I think she'd work really well in our group.
"The Book of Mormon" better be good.
The play is coming to the Kennedy Center next year and I was in charge of getting tickets for me and two friends during their member presale. (I got a membership for my birthday, thanks parents!) A full 24 hours after they went on sale, after hours and hours of refreshing the site, and having the
entire site crash
, I finally procured three tickets for August. Whew.
Wedding Fever, part 2
On our first group trip to David's we settled on a bridesmaid dress. I don't know the rules about revealing wedding details on someone else's wedding, so I won't say which one, just that it's in one of the pictures and we love it.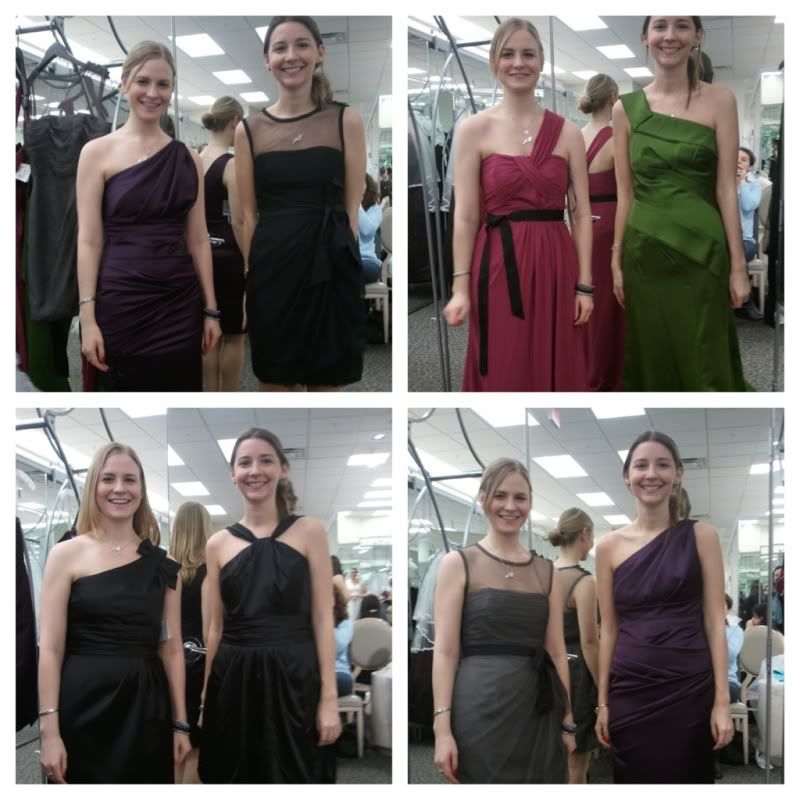 Audrey, re-incarnated
The sons of my idol, Audrey Hepburn, authorized a digitized Audrey for use in a British chocolate company commercial. I must say, I don't hate it. I actually kind of love it. It makes me wish I could have been alive, even just for a day, when she was at her peak in the 50s or 60s, so I could see her do things new.
Forgetful Fran
I felt the need to name the forgetful side of me. Because when she shows up, she does it epically. Like the day last week I didn't have my wallet. The day that also happened to be "deadline" day. The day that also happened to be when I forgot my lunch. Oh, and also the day where I had no money on my metro card to get home. Thankfully, I have ample people in my life at work I knew I could lean on. One officemate gave me a $20 without hesitation, and another bought me a drink and dinner when I wanted to celebrate my deadline. (I gave him $20 the next day.) So Forgetful Fran became Grateful Gail.
Good and Bad Showers
This weekend I'm very excited to go home to North Carolina for the wedding shower I'm co-hosting with my sister for our future sister-in-law. I'm not excited, however, for the snowstorm (not really a shower) we'll be getting tonite. In fact, I'm quite pissed about it. Please send me all your good travel vibes, if you will.
The End
Hopefully only for a day.