Since this was my second visit out west to see the lovely Jan, I'd knocked out most of the touristy things the first go round. But there were still a few things to do in the city before we embarked on a few road trips.
First, since my first full day was a Friday, I went to work with Jan. She works at a studio so I got to explore the lot while she did a few things in the morning. It was so cool to just walk around the lot and look around. I covered lots of ground, went in the studio store, had lunch at their cafeteria, and watched them set up a scene they were filming for a series.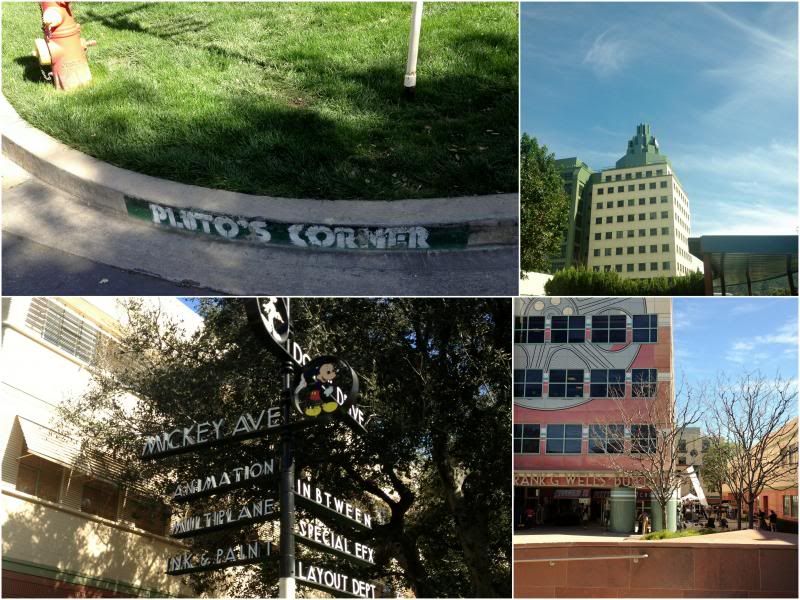 I spent a lot of time exploring their "legends" section where they have plaque after plaque of people from all walks of the company that they have deemed "legends." I nearly cried when I saw Peter's.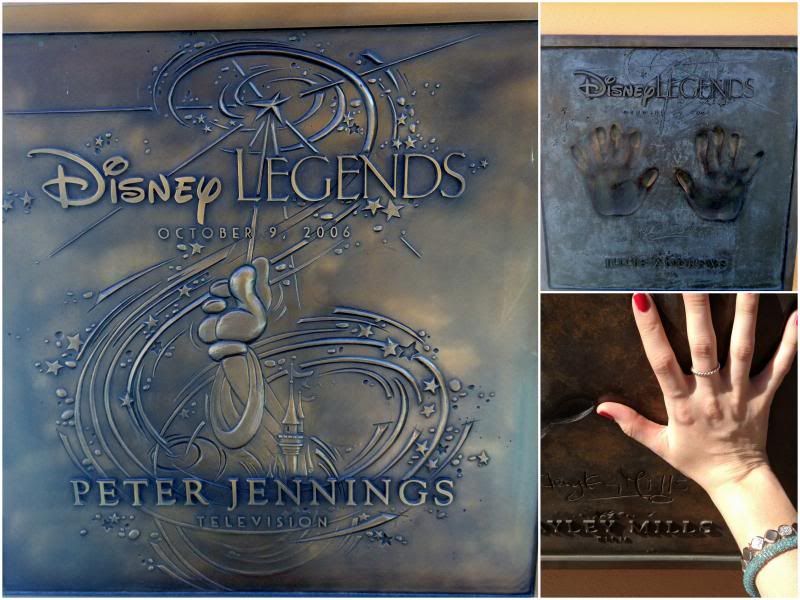 The main building was quite impressive. (And maybe a little creepy, being held up by dwarves and all.)
The real stars.
Later that night we went in to Hollywood to check out a Southern-influenced bar and hang out with some of Jan's friends. The bar was really cool, the drink only ok, the company excellent, but jet lag hit me fast and hard so we called it an early night.
On Saturday we got pedicures with some of her friends and then spent the day shopping in Burbank. Saturday night I helped Jan with a few crafts. It's stuff like this, just shopping and doing crafts, that I miss the most when we're on separate costs. It sucks, actually. But I'm glad to have had the time this trip to do this.
On Sunday, before church, we made a quick trip to right a wrong from the last trip. A visit to the Hollywood sign when it actually reads HOLLYWOOD. (
On my first trip they were trying to save the land around the sign, thus it read SAVE THE PEAK.
)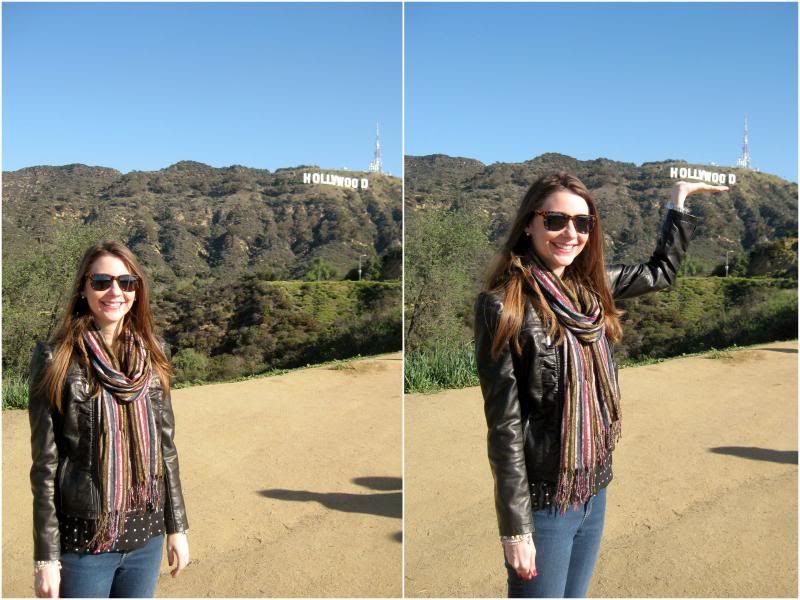 Us with the sign! Success!
After the sign, church, and lunch it was off to Anaheim for...Disney Land! My first trip to a Disney park.