Given my last post, how I spent my Sunday is going to seem a bit hypocritical. For starters, my wardrobe consisted of: 3 shirts, 3 pairs of pants, 3 pairs of socks, 2 pairs of gloves, and 1 floppy ear hat.
So did I partake in ice fishing? Skiing? Dogsled racing? Not hardly. Especially as participation isn't exactly my thing, but being a spectator is. Which is why I spent the afternoon on the National Mall watching the We Are One concert.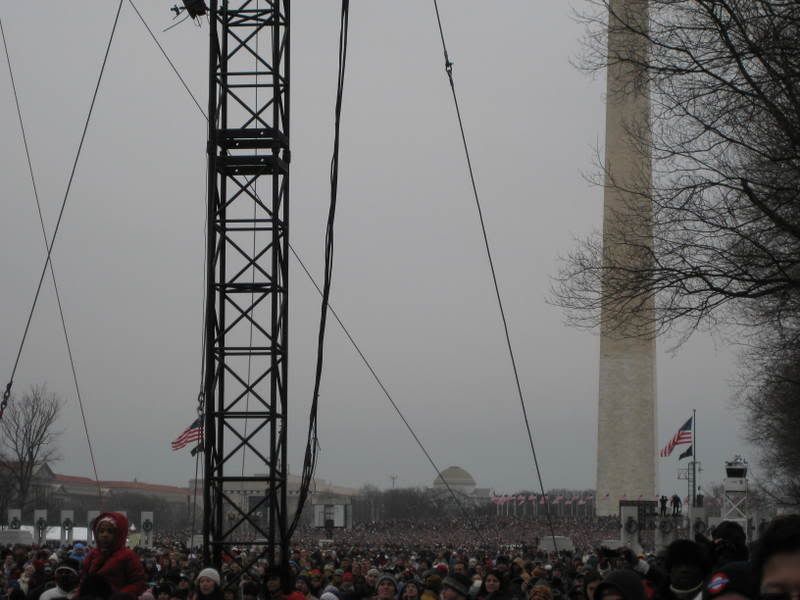 As much I've been complaining about the people and hassle of this inauguration, I would be a liar and a tool if I tried to deny how amazing it is to be in the midst of it. The whole town is consumed, somewhat begrudgingly at times, but there is an irrepressible energy that is impossible to ignore.
Even more so when you have the likes of Bruce Springsteen, Beyonce, James Taylor, Garth Brooks, and, of course
U2
, performing just for you and several hundred thousand of your closest friends.
It started with the walk down 17th from the metro, where the presidential-elect motorcade sped by us, and I could see Michelle Obama in one of the limos! The people ahead of us identified the Bidens in another limo, but all I saw was Michelle. (Not her limo in the picture, though.)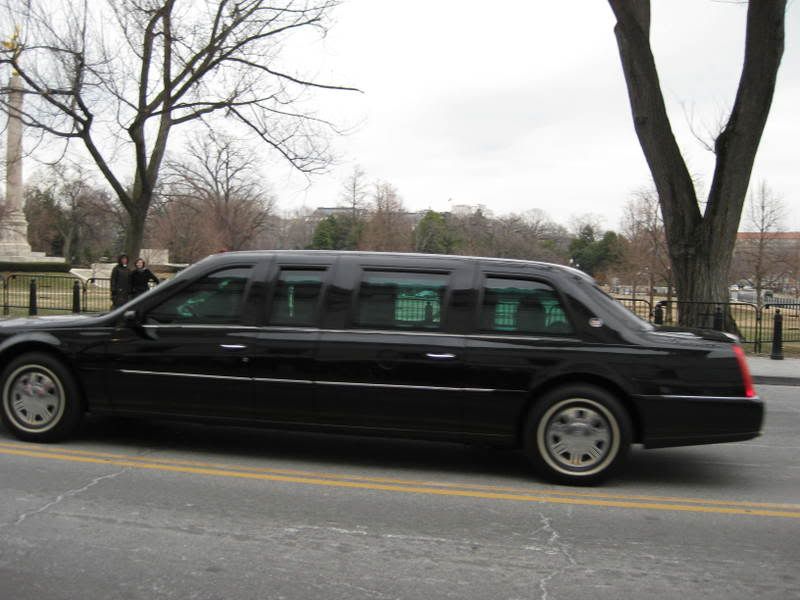 We made our way through the throngs of people, and merchandise hockers by the dozen, to the security lines, flanked by porta potties and protestors. One protestor had a very Pit Preacher-esque placard describing different types of sinners. I, sadly, fell into several of the categories, including "sports watcher" and "drinker." To be fair, though, it is basketball season so I'm doing a lot more sports watching than usual, and thus there is a bit more drinking than I might usually do on a Wednesday night or Saturday afternoon.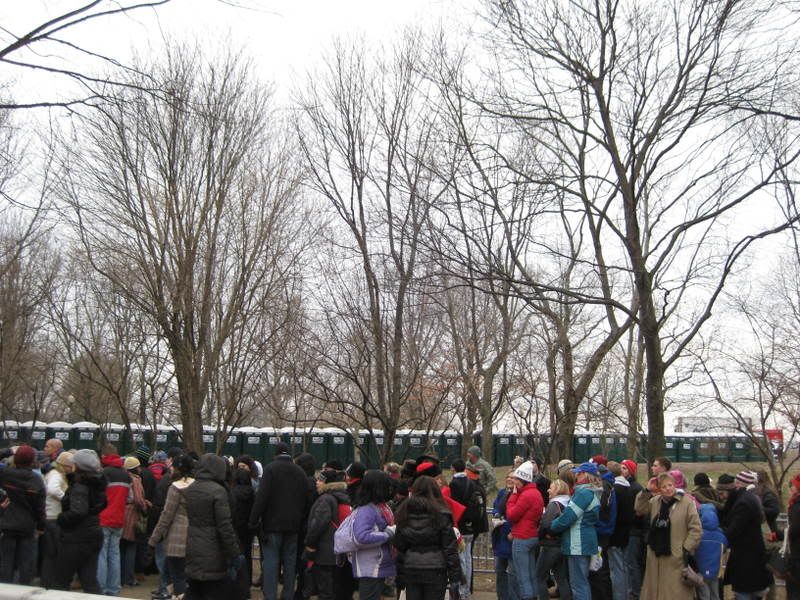 Moving on, the roommate and I arrived about two hours before it started, and after walking beside the frozen reflecting pool for a bit searching for the perfect spot, we found one on enough of an incline that we could see over people's heads...to the jumbotron partially obscured by a tree limb. By the time it started, the cold had made its way through about 3/4 of my layers, but it's hard to care when you have a military band drumming and choirs singing and amazing act after amazing act performing for the crowd.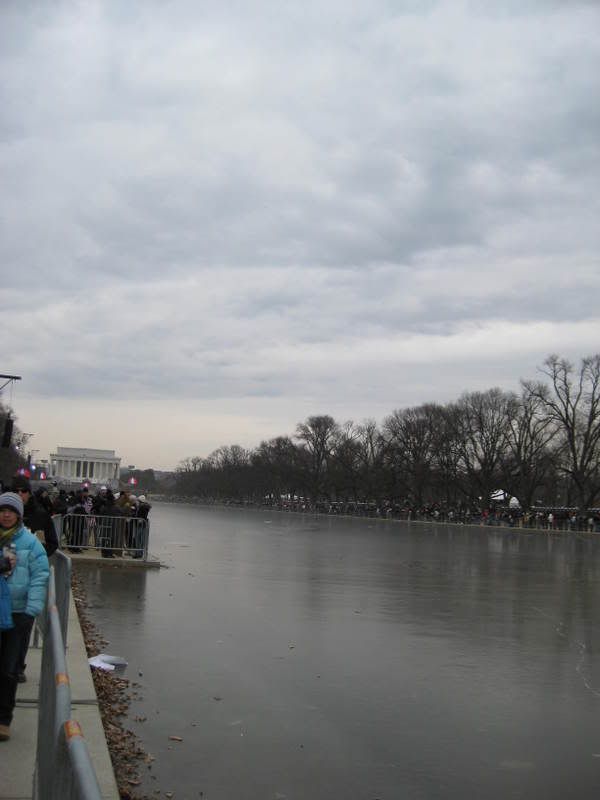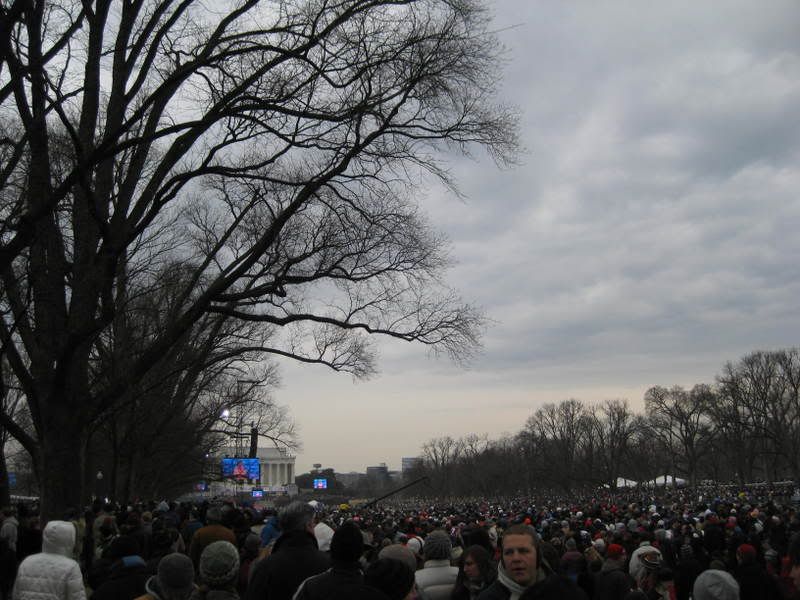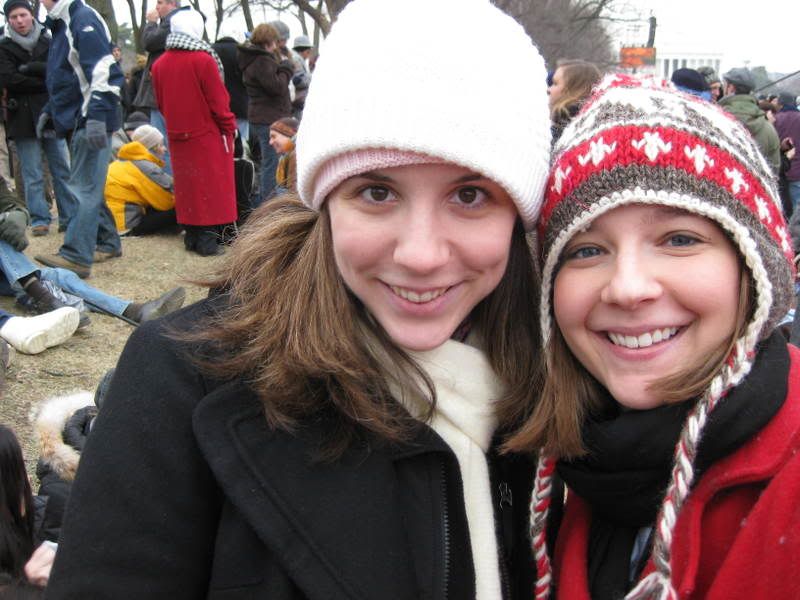 And by the time I couldn't feel my nose and my sore back was causing me to stoop like an old lady, the president-elect came out, and I finally, finally, got to hear him speak in person. And for a few minutes I forgot all the rest. And then I stopped being cheesy and he stopped talking, Beyonce came out and we started the long walk back to the apartment, made all the more difficult when you can't feel your toes.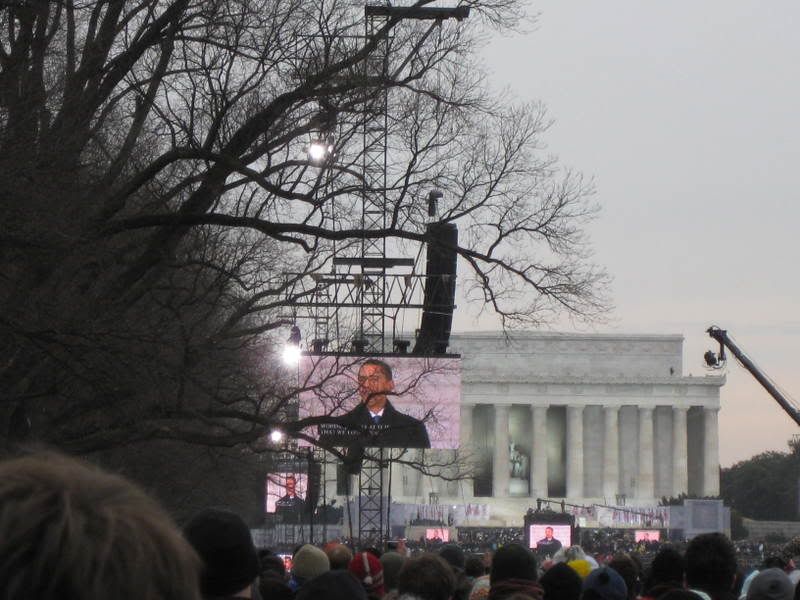 Yep, just another Sunday.