All Austin pictures on my
Flickr
.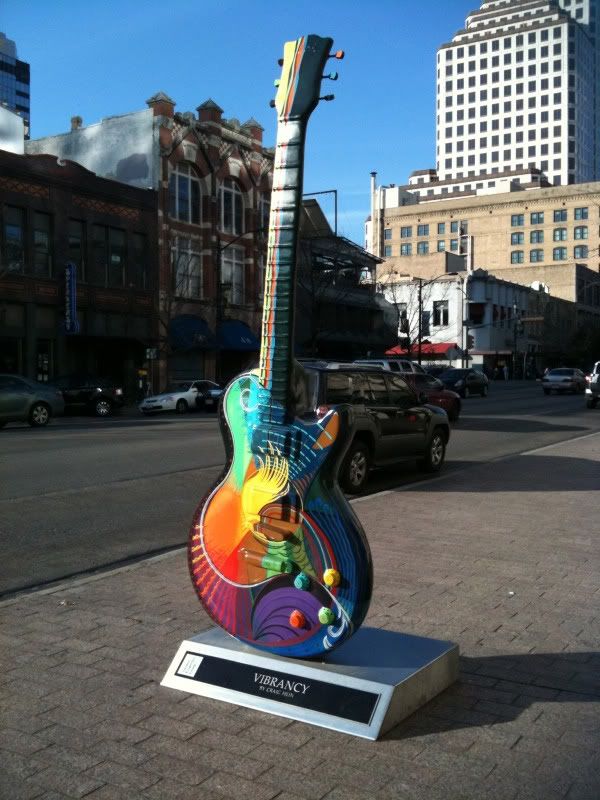 I returned on Thursday from a week spent in Austin for work. This was my first work trip, a big step into adulthood I imagine, which I promptly undid by having cookies and apple juice on the plane. Oops. (That's what you have to do when you've given up soft drinks for Lent.)
Moving on...the work part, i.e. the majority of the trip, went well. There was a bit of stress and some re-working that had to be done resulting in me staying in an extra day, but it all worked out. It was just nice to see something I've been working on for the past two years, come to fruition in the classroom.
The rest of my time was spent out and about in Austin. My hotel was in a great location downtown and I walked everywhere. Emphasis on the "walked" and "everywhere." I wish I could have figured out how to work the pedometer on my phone because I had to have walked at least 10 miles, if not more. But the weather was so gorgeous it would have been a shame to have spent it any other way.
I've been to San Antonio a number of times, which I love, but Austin is different. Most of the time I forgot I was in Texas. It's very progressive and a bit crunchy, which reminded me a lot of Chapel Hill.
State Capitol
This was just a few blocks from my hotel and was the first thing I went to as a tourist. I didn't actually go in it, just walked around the grounds and took pictures. I ended up walking around the grounds many times due to its location in my path to get to UT. It's a nice building with lots of trees and grass around it.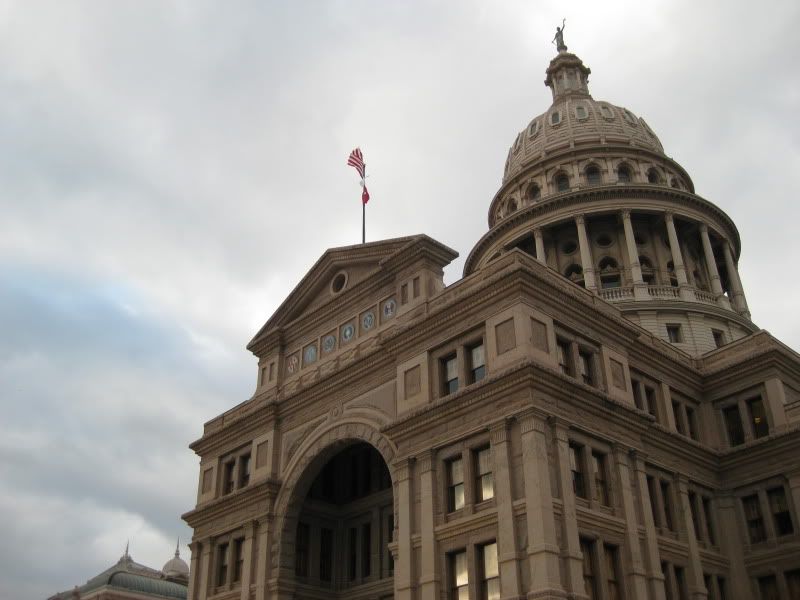 University of Texas Campus
I don't know if anyone has noticed, but I kind of loved my college and my college experience. Thus I really enjoy going to other colleges and seeing their campuses and trying to get a feel for their culture. I spent some time on the massive UT campus, admiring their pretty buildings and abundance of trees, if not grass. I never found a big quad area like we had, but that doesn't mean it wasn't there. I don't think I saw even a fraction of the campus, but what I did see was nice. Guadalupe Avenue is their equivalent of Franklin Street, I imagine, so I bought a few UT items and then went into a boutique-y type story where I was lured into buying clothes and shoes. Damn those friendly Texan sales assistants who insist on picking out clothes and shoes for me they think I'll like. And damn me for liking them and buying them.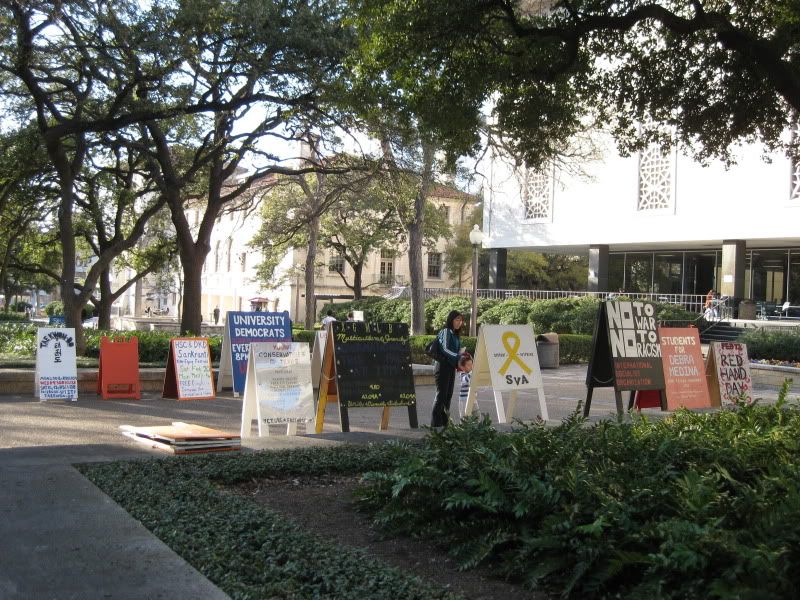 I wouldof course have to find something Carolina blue among all the orange:
LBJ Presidential Library
UT is also the site of Lyndon B. Johnson's presidential library. This was one of the highlights of my trip as I love presidential history so much, and this was the first presidential library I've been to. I really don't know where to start to describe my favorite parts:
Mock up of his Oval Office. (I stood in the Oval Office!)

Large section on Lady Bird's contributions and a mock up of her WH office as well.
A selection of some of the pens he used to sign Great Society legislation. There must have been 30 of them and yet of course there are still more.
The animatronic LBJ that uses his real audio to tell funny stories.
The actual limo he used as president.
The clothes LBJ and Lady Bird wore when he was sworn in after JFK was assassinated.
A small selection of the gifts he received from world leaders.
The view on the fourth floor of several floors worth of the archives of his presidency, all in red boxes. It honestly made me gasp a little -- and scare a man beside me -- just thinking about his entire presidency in those boxes.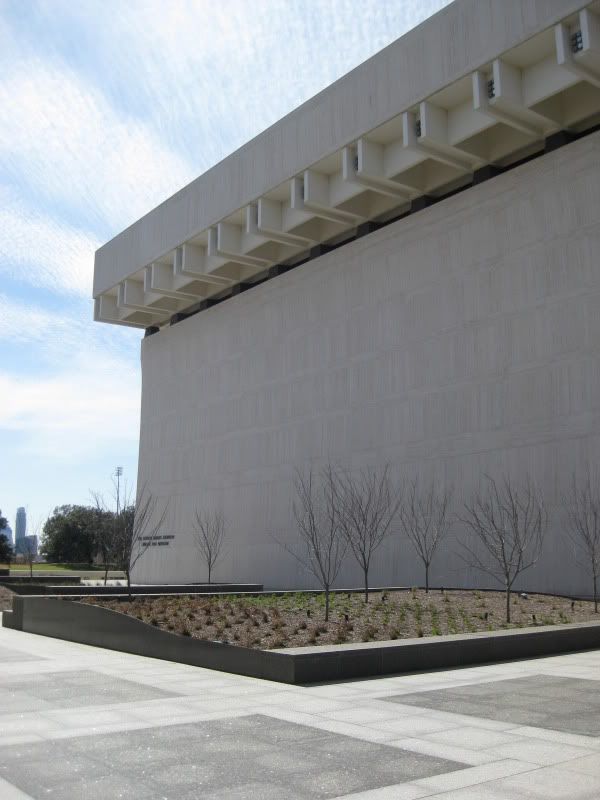 Sixth Street
One of the main draws of Austin is Sixth Street, which my guidebook compares to Bourbon Street, full of bars, clubs, and music joints. Other than admiring the pretty Driskell Hotel -- where LBJ and Lady Bird had their first date -- I didn't much care for East Sixth. However, West Sixth was fun, with restaurants, a huge Whole Foods, a cool music store with a Tube logo as its logo, and the biggest bookstore in Texas.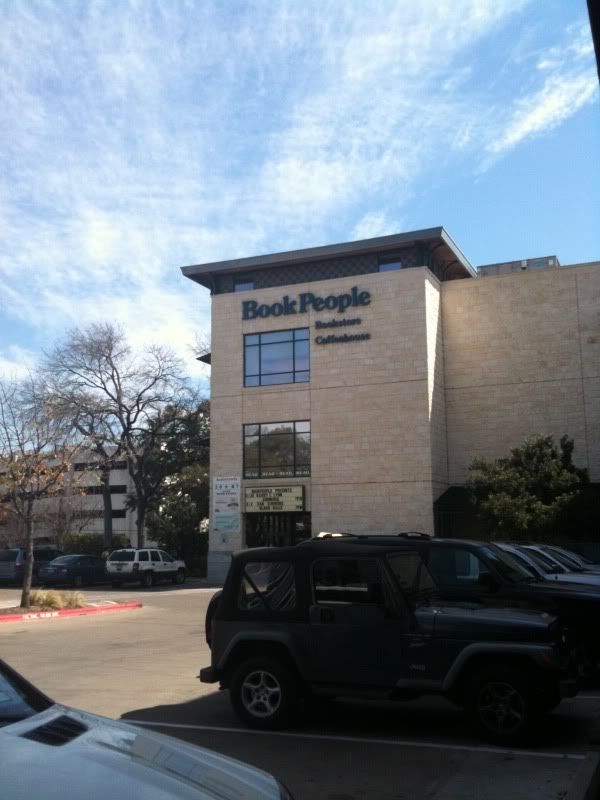 South Congress
Another highlight and the piece of Austin I most want to see again, was South Congress. There were tons of amazing vintage and thrift stores on this stretch, one of which I spent an hour browsing (and buying) in. It was just full to the brim with vintage objects, from buttons and lace to old maps and medicine bottles, to stuffed giraffe heads (which I don't approve of). I left with just two items, one of which is for my mom and the other is a stamp carousel. (I am such a dork but I love it. We had these at the library I worked at in college and I just feel academic when I see it. Though probably less so after I use it to display jewelery.)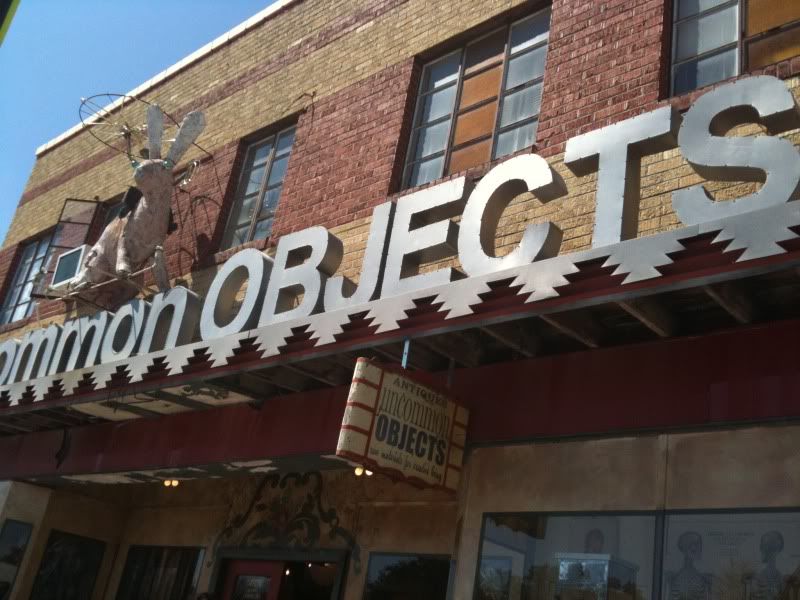 Buildings

Austin has a ton of great architecture and I got to indulge my love for pretty buildings and cool details. I was constantly looking up and was always rewarded.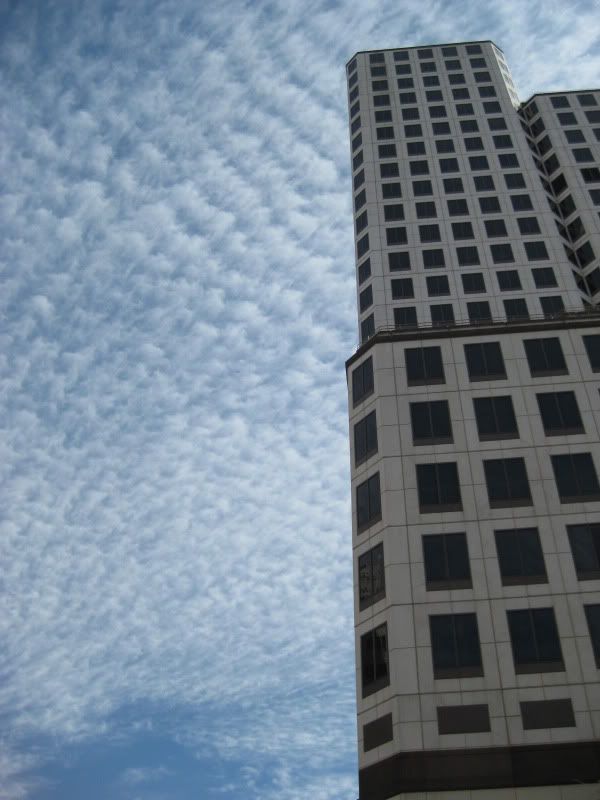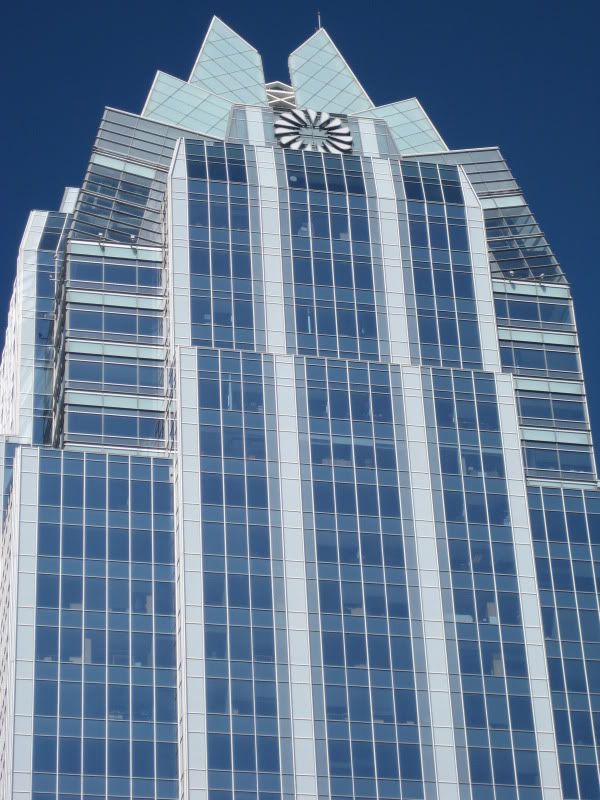 Food

Of course it wouldn't be a trip to Texas without eating. A lot. Of meat. Tex Mex and brisket galore. Oh, the brisket, I think I'll miss you most of all.
And that was Austin. Considering I was there for work I got to see a lot -- largely because I was also there for a weekend -- but I would still love to go back and see more.