The Fourth of July is one of my most favorite holidays. Though our independence was hardly easy or bloodless, there is something in our celebration of it that is pure and wholesome. Just a day to be thankful for what we have and why we have it, to gather and eat and enjoy the sun, and later in the dark, the fireworks!
The last time I was in D.C. for the Fourth was five years ago, on my first visit to D.C. ever:
This year instead of going home the little brother came to see me. It was a busy weekend:
Brunch at Le Pain Quotidien, Spy Museum, Cosi, Arlington Cemetery, Sweetgreen, rest, Mexican dinner, The Hangover, sleep, brunch at Eastern Market, Potomac Cruise, Georgetown, lunch at Uno, nap, Rosslyn, fireworks, sleep, IHOP, Target, the end.
No pictures at the Spy Museum but it was highly enjoyable. Neither of us had been and it was fun (and air conditioned) and we learned a lot of neat stuff. After he got his much-loved "man sandwich" at Cosi, we headed to Arlington Cemetery. This visit was nice because in addition to the Changing of the Guard ceremony, we also got to see a wreath ceremony that a high school participated in.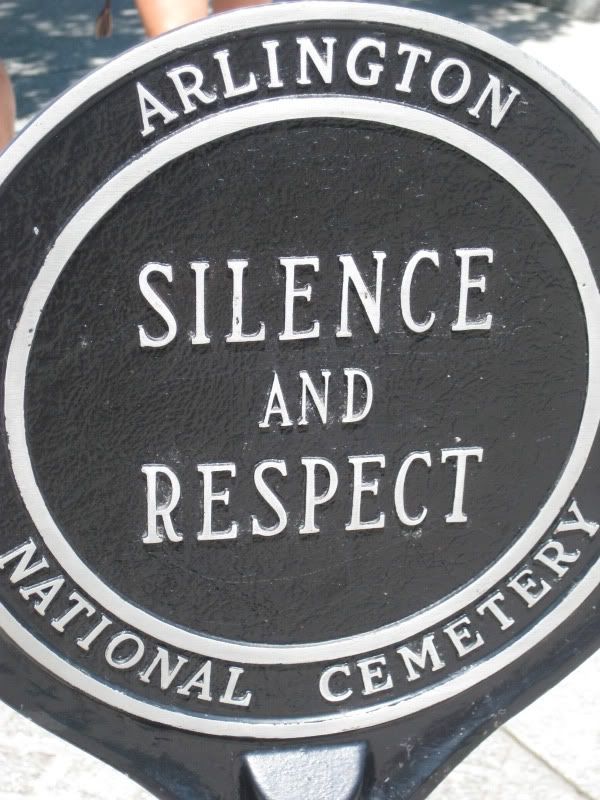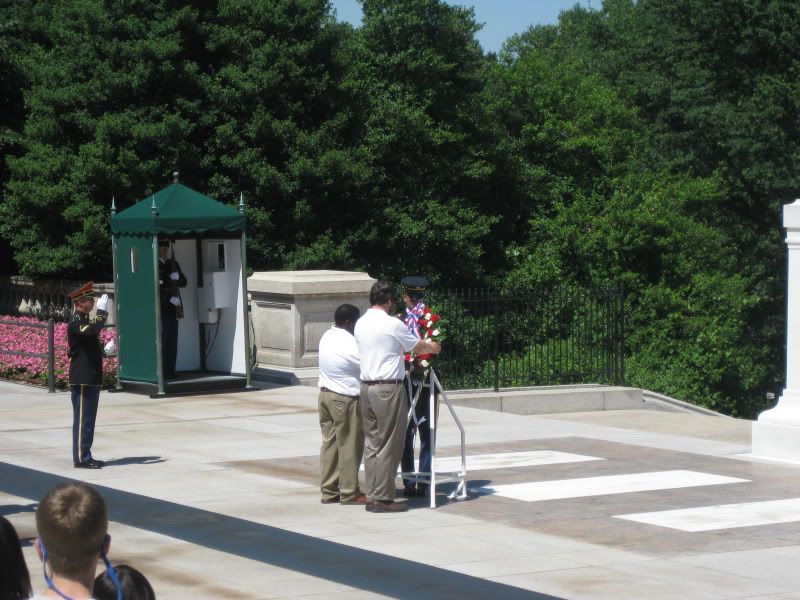 On the Fourth we started in Georgetown with a cruise along the Potomac. The last time he was hear we did a Duck tour, but this allowed us to go even further on the river and see DC from a different angle. Then we walked around Georgetown for a bit before going home for a rest and then on to Rosslyn for fireworks!
Supposedly less crowded than the Mall, we settled in front of the Netherlands Carillon near the Iwo Jima memorial, surrounded by people and an elementary school group that kept us entertained for hours. The fireworks were beautiful and over too soon, but worth the trip.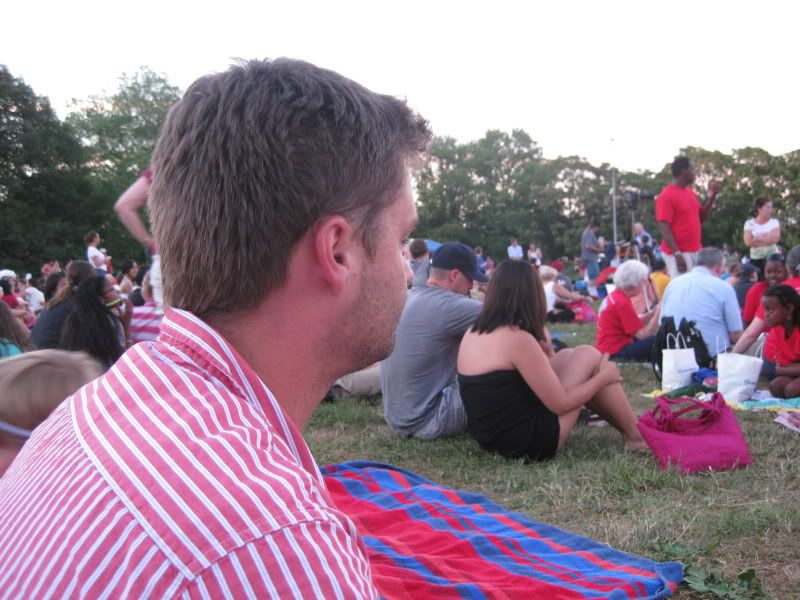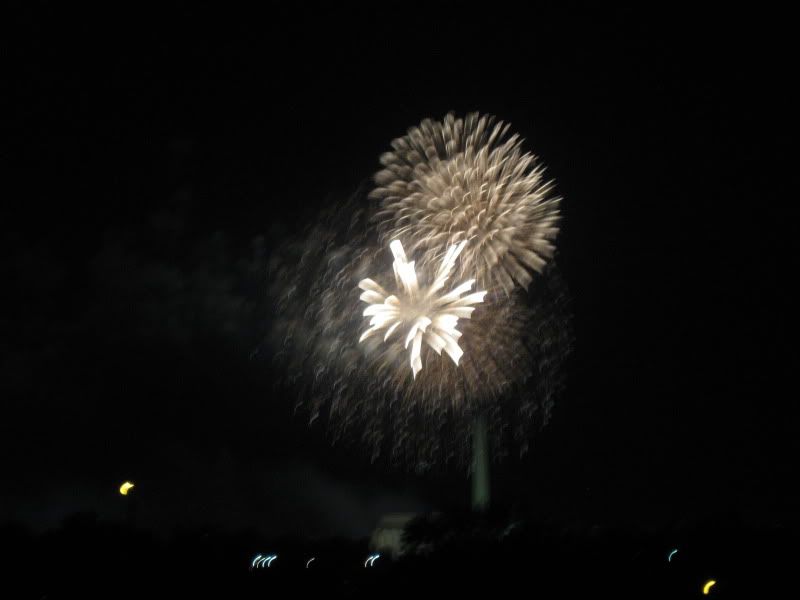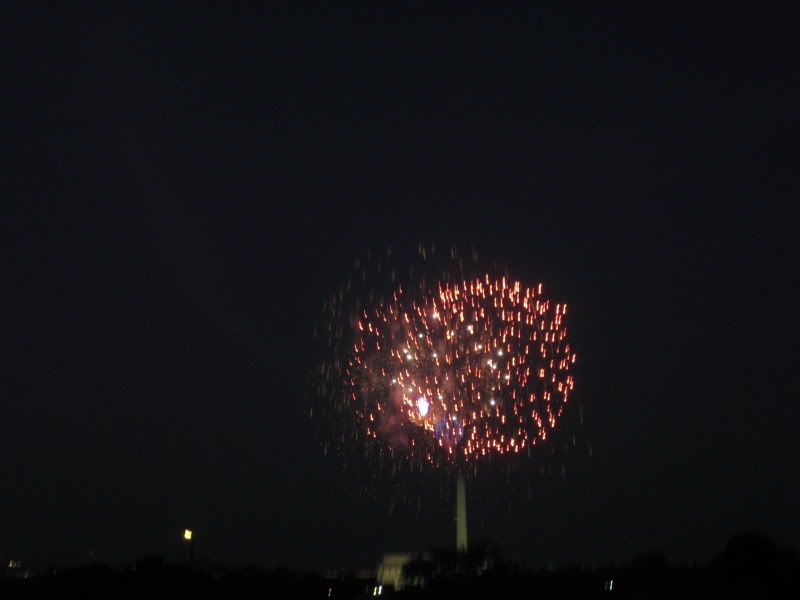 While I'm glad I did a DC Fourth as a resident, and got to share it with the little brother, I think I'll be heading South next year. Can't go letting the parents have a "no kids, no fun" Fourth again, after all.