The week before Thanksgiving and the week after have been very stressful at work. I lost track of how many hours I worked last week but, hopefully, the worst is behind me. Which should mean more blogging! Hooray?
And things are slowing down (no jinx) just in time for lots of fun Christmas festivities. Every year I try and do more and more to soak up the city's fun holiday offerings. One of these offerings are the Zoo Lights at the National Zoo, which the roommate and I went to on Friday night. This year they are free to the public, which is a very nice touch.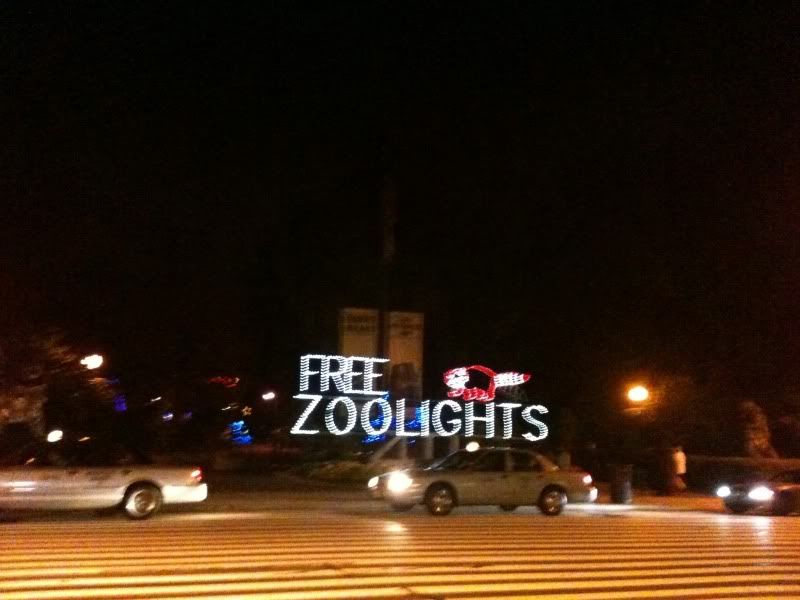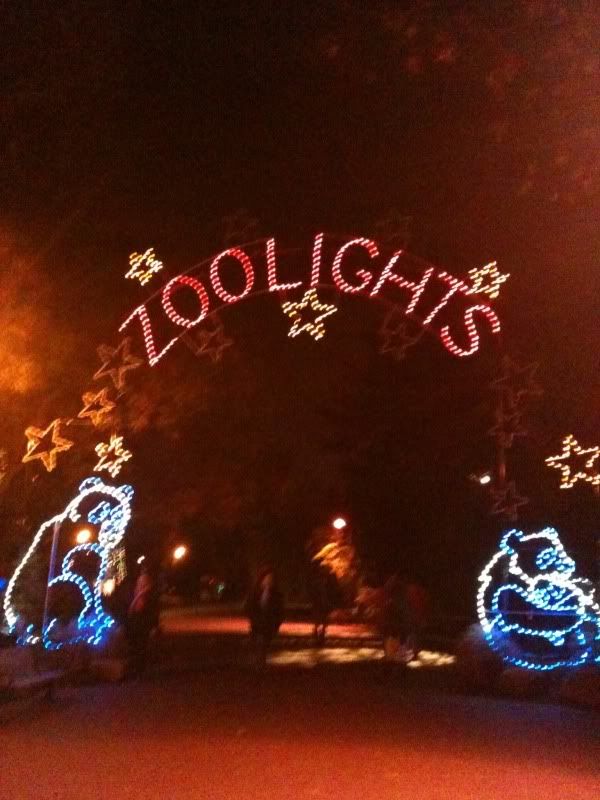 I'm not a big zoo person, and certainly never thought I'd be at one at night, but I just love Christmas lights. It was very well done and creative and really quite beautiful when you think about it.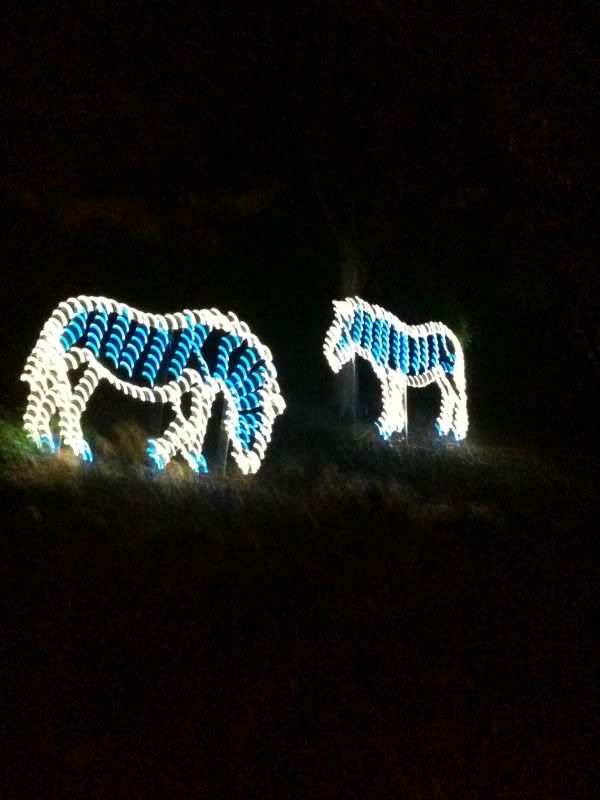 It was cold, however. Bitterly and miserably cold. (But not as cold as today, which apparently is the coldest day we've had since February. Which I assume was in the middle of Snomageddon.) They did have a few buildings open so you can stop in for warmth. And they were also selling hot chocolate and funnel cakes.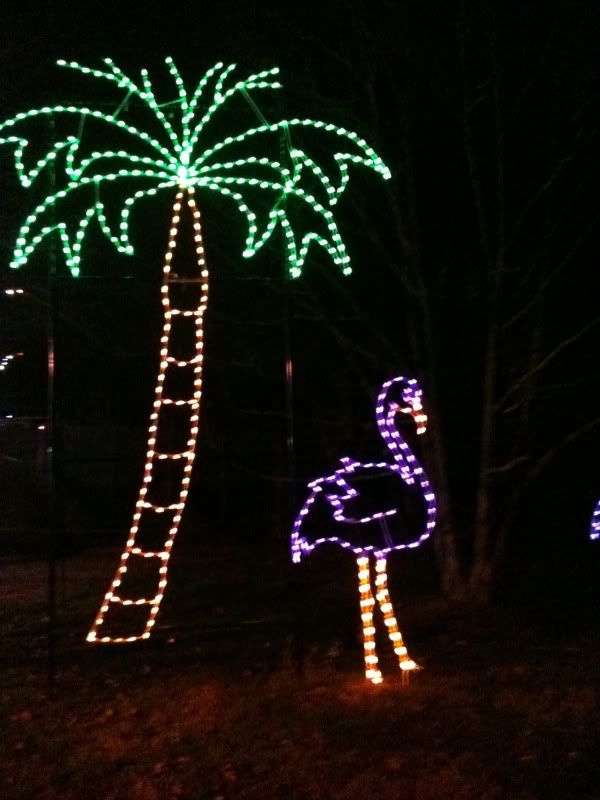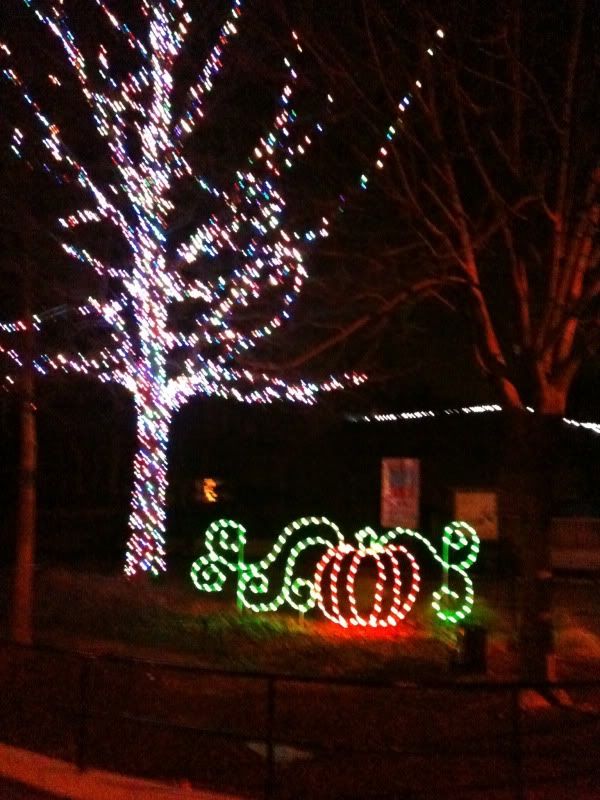 It's still odd to me that I can leave my apartment in a city and take the metro or a bus to a zoo. And in this case, a bus just two miles down the same street I live on. I share a zip code with zebra, giraffes, and panda bears. Odd. But lovely.