Last week, CNN.com posted a story about
five friends who had been taking the same picture for 30 years
.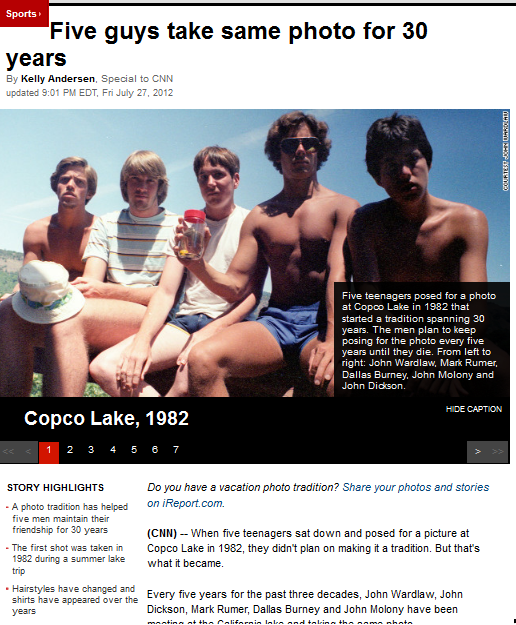 I was immediately drawn to the story since every year my girlfriends and I take self-timer group photos. (Which I'm sure you've seen either on this blog, my Facebook, around my apartment, or hanging in my office.) After sharing the article with my friends and asking for their permission, I submitted
our story and photos as an iReport to the original story
.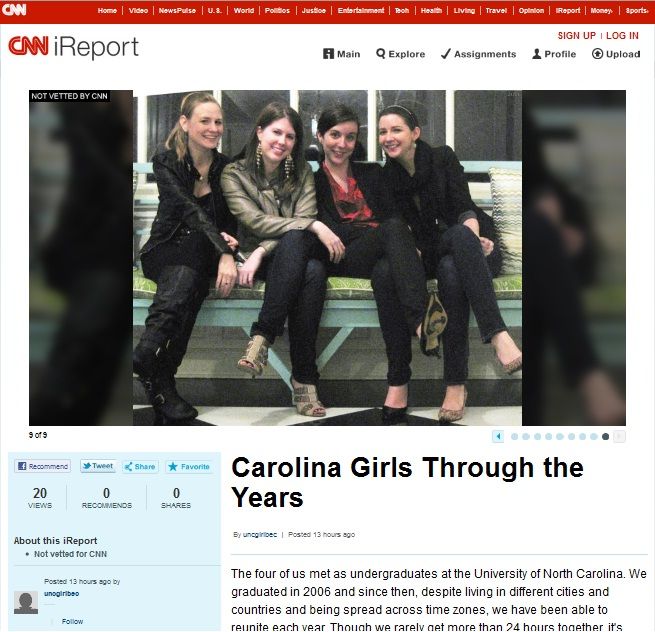 As far as I know, they post everyone's iReport with no approval process, but I'm still happy to have our friendship on display at CNN.