I've been in my
new office space
for about six months now and finally got around to decorating it. When I bought the
printer's blocks
and realized I didn't have a good space for them at home, I figured I'd take it to work. I started thinking of ways to make a gallery wall work, but was too intimidated/lazy to try.
Then I found a small painted floral canvas in a gold frame at a vintage store in Old Town, and suddenly everything clicked. I went through my stash of "things to one day frame" and my stash of frames and this was the result.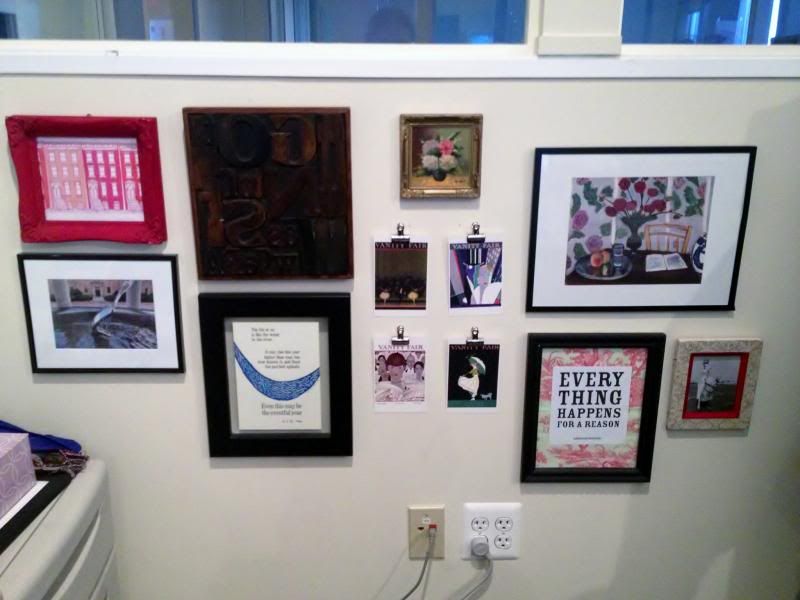 And because I like when people do things like this, here's an explanation of everything.
I spend so much of my life in this little space, so I'm glad I can brighten it up and make it more me.