Here are a few random things to catch myself up on:
The only time I left my apartment this weekend was to pick up a pizza. From the curb. I wasn't intending to be a hermit, but with a headache that made me have to cancel movie plans with a friend, and then changing my mind about seeing an intense play, it just wasn't meant to me. I used to feel so lame and lazy if I stayed in, but sometimes it's just good for the soul. And sanity.
After 3.5 years in the same small office (top photo) with the same two officemates, I recently moved to a new office (bottom photo). With the same two officemates plus the addition of one more. We lost our door but gained more space, more light, and a window. (My officemates do have faces, I just blurred them in the photo. Just in case you were worried.) It's weird after being in the same space for so long, but it's nice to have more breathing room. Literally and figuratively.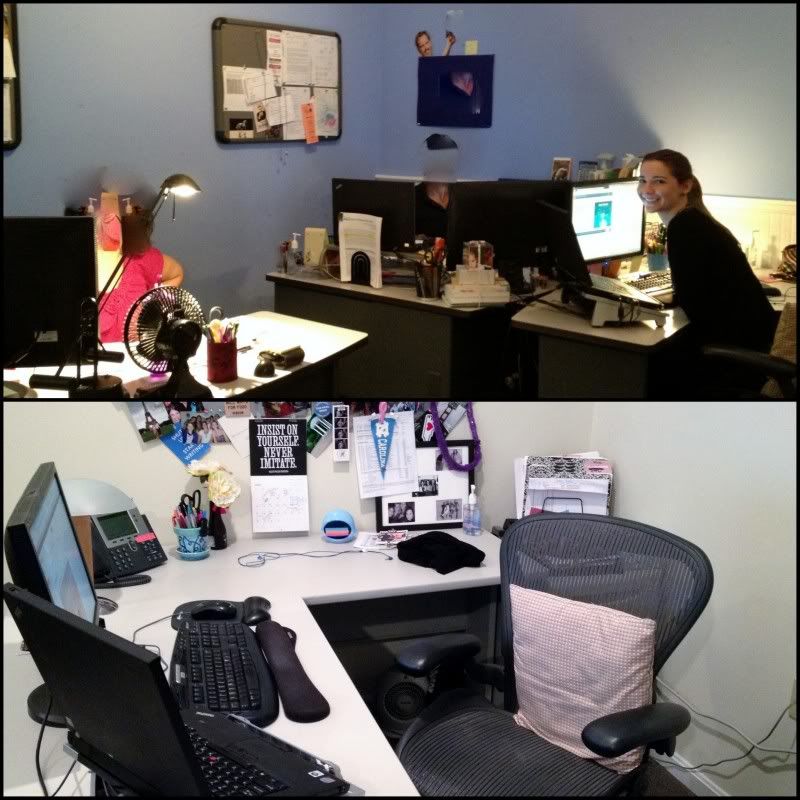 Toward the end of the month I was happy to help Lauren celebrate her birthday. As she pointed out, we spent Valentine's Day together earlier this year and now her birthday, so we're pretty much dating. We went to an Asian place in Old Town that was very nice. They also brought us a free dessert after I told them it was her birthday, so yay!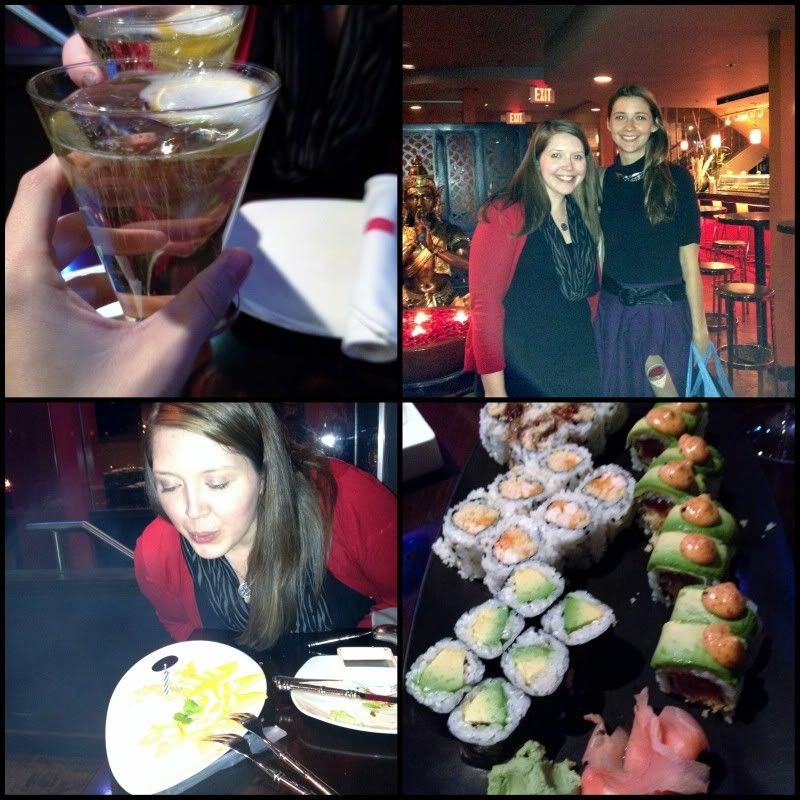 I've been on quite the crafting tear lately, largely because I'm trying to make a lot of my Christmas presents. But as a result of this tear I've managed to hot glue my pants to my knee and then glue an earring I was making to my work surface. I've also broken a sewing machine needle, burned my fingernail with hot glue, and lost some painted keys. Bottom line? I might need a back-up present plan.
As much as I'm trying to avoid Facebook lately thanks to all the political posts. (Sidebar: When in the history of the world has anyone ever changed their political stance after a FB status? Answer is NEVER.) But I must say I am thankful for the FB politics just for showing me, repeatedly, how happy I am that I didn't marry anyone from my high school. And why it is that that I'm only still actual friends with a few of them. Like two.