It's only two weeks after the day, but I put it on the
to-blog list
, so by golly here it is, my work Halloween costume.
At the suggestion of my friend, Sasha, and this
inspiration
, I set out to re-create Mary Poppins.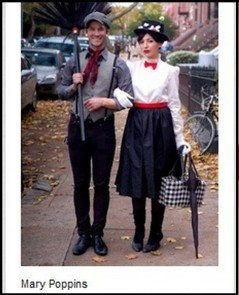 Now, lest ye think this costume flies right in the face of
Operation: Badass
, let me point out some reasons Ms. Poppins is quite the badass herself:
She doesn't take any crap from Mr. Banks and his sexist ways.
She does what she wants with the kids.
Jumping into chalk paintings and dancing with penguins=acid trip
Spoonful of sugar=some sort of downer drug
Mrs. Banks is a suffragette and you know Mary was, too.
She's a free spirit who doesn't let herself get too attached, once the wind changes, she's gone.
Burt is clearly in love with her but she just keeps him as her friend. While using him for acid.
She is a master of the exasperated look and eye roll.
Now that that's out of the way, this is me channeling the ultimate badass: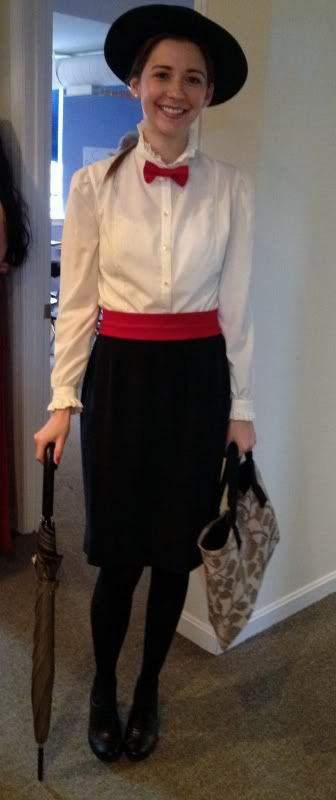 And her accessories. (The hat caused a lot of hot glue gun grief and I hate that you can't see it in the above picture. I'm still waiting for coworkers to post their pictures.)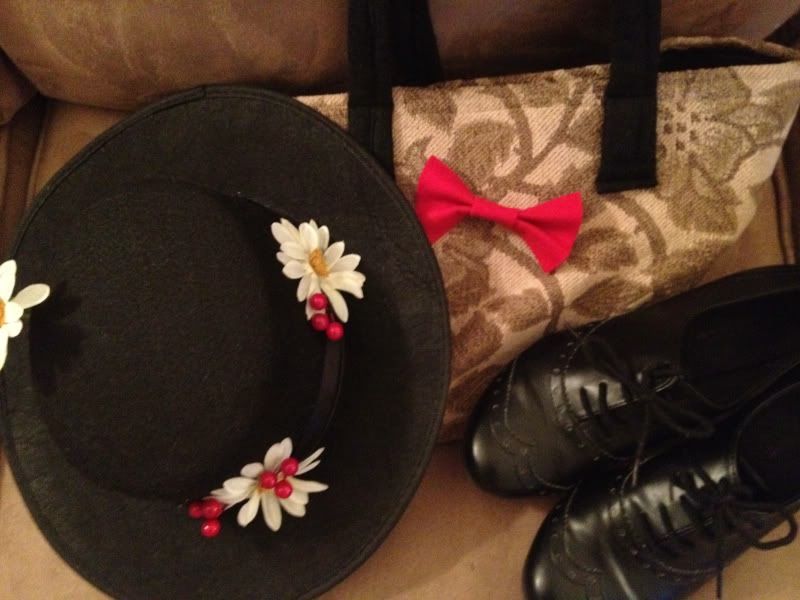 I think it's easy to put together a costume if you want to spend a little cash. But I set out to do this one for $20 or less, just because I love a good shopping challenge and really don't like Halloween. And I was able to accomplish this. (More or less.)
Shirt: $3, thrift store (This was so perfect and I hope to figure out a less uptight way to wear it.)
Skirt: $2.50, thrift store
Hat: $6, Target/homemade
Daisies and berries: $4, AC Moore/homemade
Bow tie and belt: $4, AC Moore/homemade
Bag, shoes, tights: Already owned (Bag was a tote bag of Mom's that I re-constructed.)
Umbrella: $13, Target (Mom paid so it doesn't count in total.)
Total: $19.50
Not too shabby. Plus, I was one of the costume winners at work so I'll get a nice lunch out of the deal, too.
Now that I've channeled both Mary/Julie and
Holly/Audrey
, what 60s era leading lady shall I do next year?