On the Saturday before Halloween, I hosted a Pumpkin Carving Party at my apartment. (Even though only 3 of my friends were able to attend, I'm still calling it a party. And 3 is better than none!)
I just love to throw a themed party, to decorate and cook for it. Especially when it's something as simple as pumpkins. Or the Olympics or Royal Wedding. Or, as will happen at some point in the future, an "I heart Obama" party and a wedding viewing party for Leslie and Ben.
My decorations were simple and cheap: pennant banners, printed signs, flags for straws and toothpicks, and dollar plates and napkins from Target.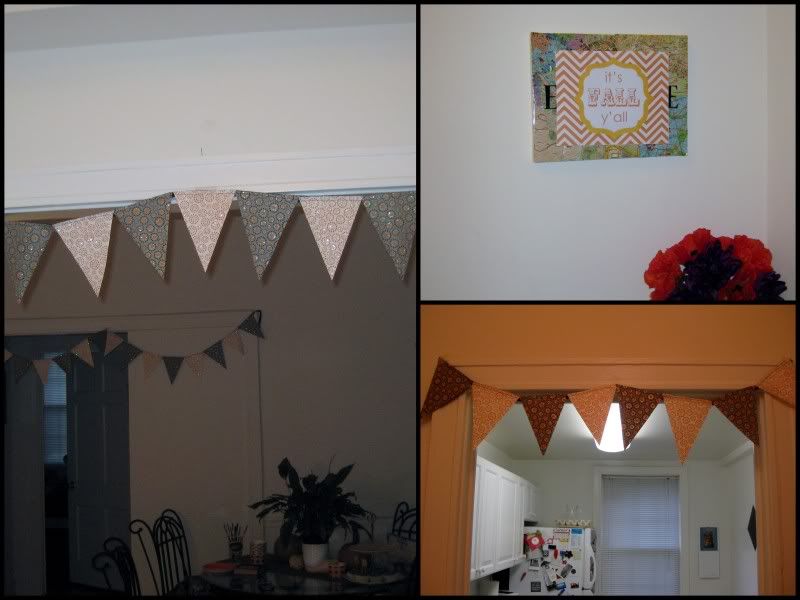 I provided bourbon slush, caramel apples, pumpkin chocolate spice muffins, and cookies. Everyone else brought an appetizer, some drinks, and a pumpkin.
For the pumpkins I had carving utensils, templates, and stickers. I also had some pom pom fuzzy creature things that were on sale at AC Moore that we didn't end up making, and some temporary tattoos, which we all were way too excited about.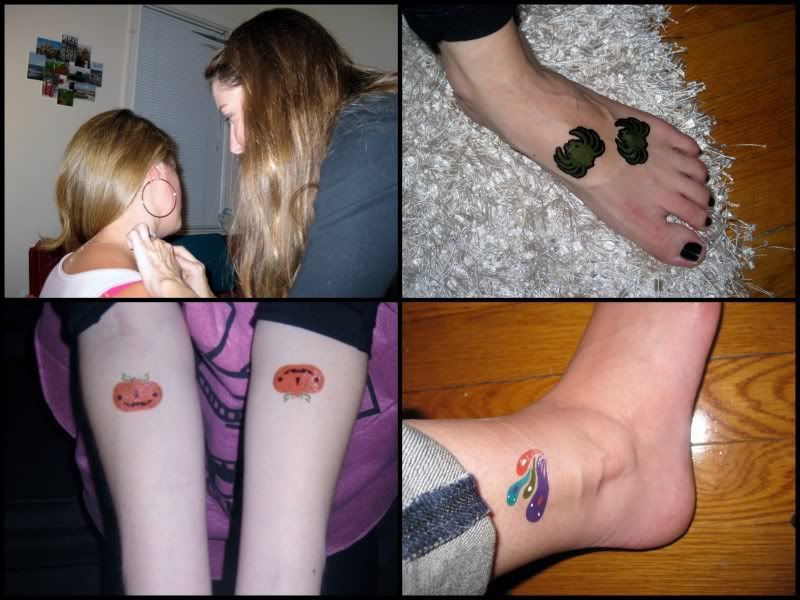 I didn't originally intend on people dressing up but, after several requests, that's what happened. Brandie was a tourist, Sasha was Lana Del Rey, I was a black cat (who couldn't stop laughing) and Shana was a woopie cushion.
\
After some drinking, eating, and chatting, we took over the floor and dug into our pumpkins. Sasha was by far the best at cleaning and efficiently cutting her pumpkin. So were Brandie and Shana, though Brandie did get her hand stuck and Shana hated all the yuckiness. No picture of me but I did carve one, too. (Not very well, but it was still lots of fun.)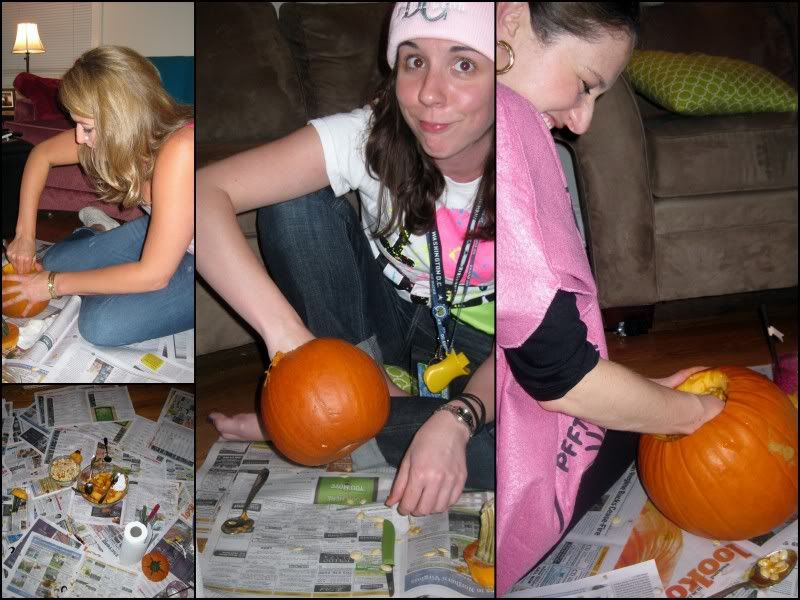 And the end results, from left to right, Sasha, me, Brandie, Shana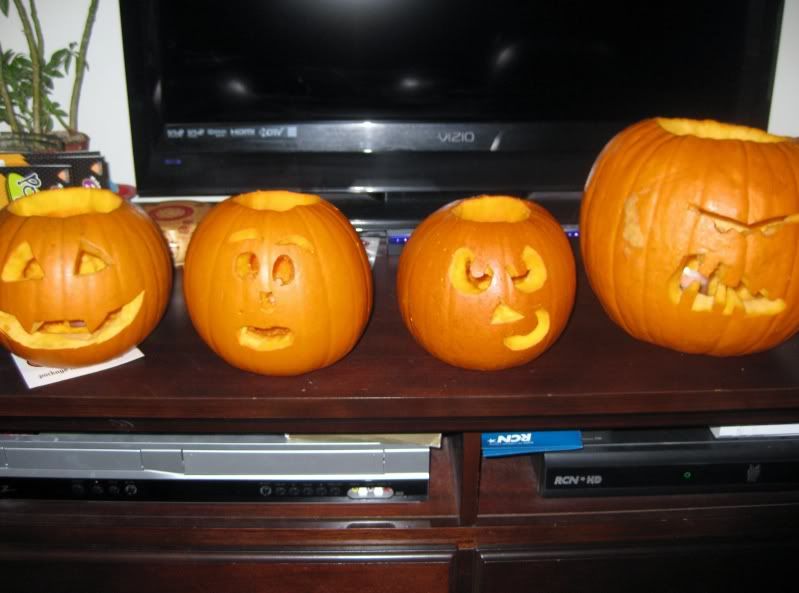 It was fun to just hang out and get in touch with the kid side of Halloween again. But with alcoholic beverages. A win win!