I feel like everybody probably thinks they have the best mom. But the thing is, I'm really stubborn. And, not to brag, but I'm almost always right. So I think the only logical conclusion is that I, in fact, have the best mom.
And here are 10 reasons why.
1.
She knows what I need.
Case in point: the blanket in this picture, which is pressed to my mouth as I write this. (Albeit a little worse for wear.) She never tried to Mr. Mom me and take it away and whenever I'd lose it she'd let me sleep with her satin robe. And when I went to Europe the first time and was afraid to take the blanket with me, she let me cut up part of the robe.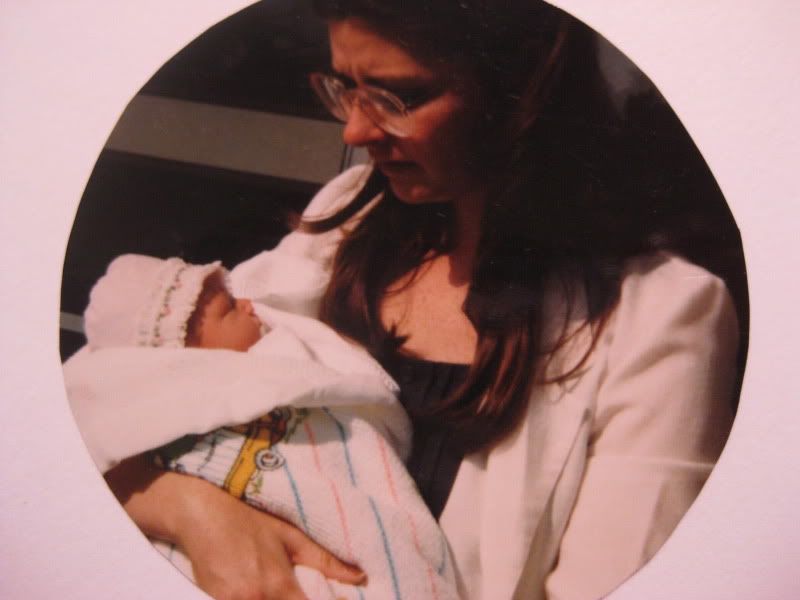 Coming home from the hospital, January 1984.
2.
Sugarcoat isn't in her vocabulary.
Yes, sometimes, or a lot of the time, this drives me crazy, but everyone needs someone in their life to tell the truth no matter what, and my Mom does. But she also gives really good hugs so that can soften the blow.
3.
Things unspoken.
She knows when I am upset and am holding back tears, even on the phone. And I know that as soon as she asks me if I'm fine, that I'm not, but that I will be.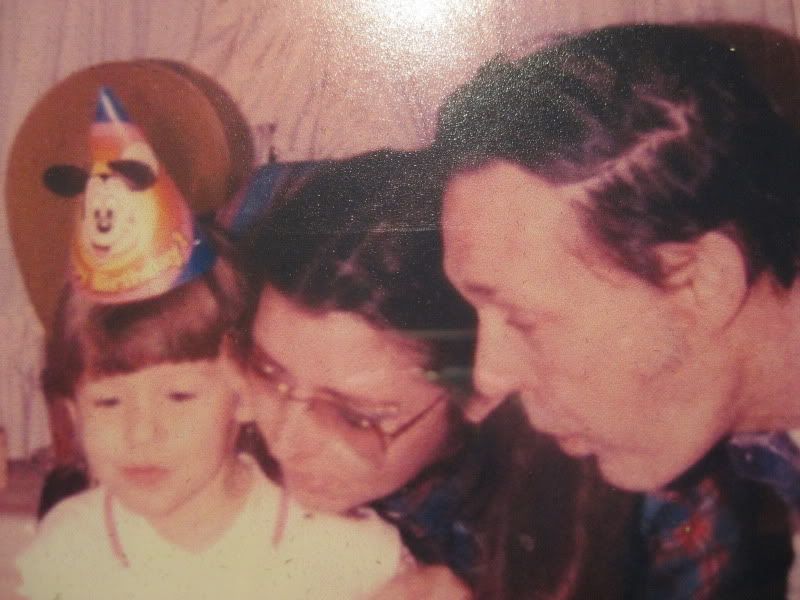 Blowing out birthday candles with Poppa, January 1987.
4.
Letting go.
When I asked her if I could move to London she said I was an adult and didn't have to ask. A month before I left she didn't think it was safe for me to go. Before I got on the plane she told me I didn't have to go. But she crossed the ocean to see me. And she sent me care packages with peanut butter and grits. And three months after I got back and broke down about how much I missed it, she said, "Well, what can we do to get you back there."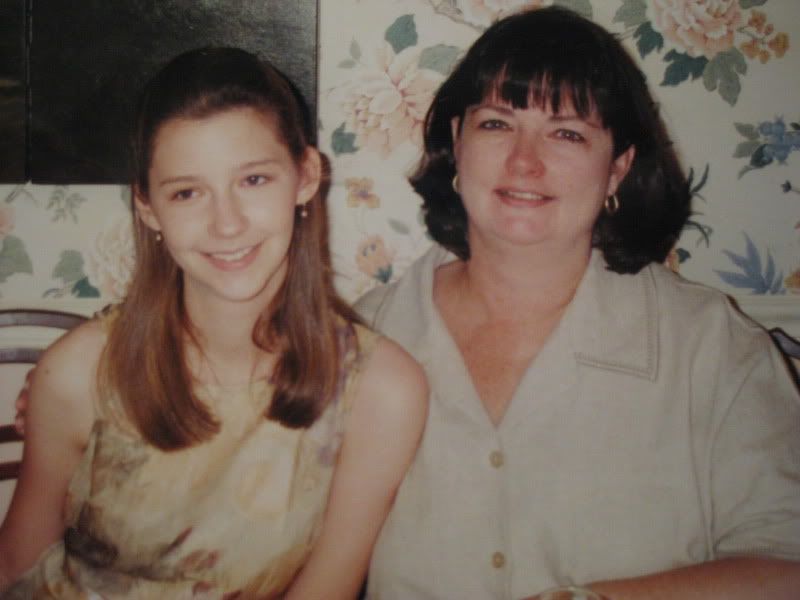 Spring 2001
5.
Spreading the love.
There are a number of things my mom has introduced me to over the years that I now love but that she loved first: Books, Mary Tyler Moore, The Beatles, Dick Van Dyke, Sound of Music, Auntie Mame, Carole King, Avonlea, James Taylor, Gone with the Wind, Brad Pitt, First Ladies at the American History Museum. (First seen at a sprint as we were running out of time: "That's an ugly dress, keep moving!")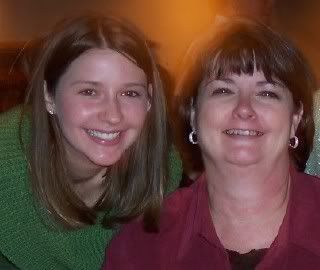 December 2005
6.
Looking beyond.
She never let the fact that we lived in a small town limit us. From trips to Raleigh to shop and trips to Cary to the movies, to the viewpoints and beliefs we were exposed to. But...
7.
Appreciation of place.
...she taught us to love our town and our home. And home is always home and and I can't imagine growing up anywhere else or having some place else to go back to.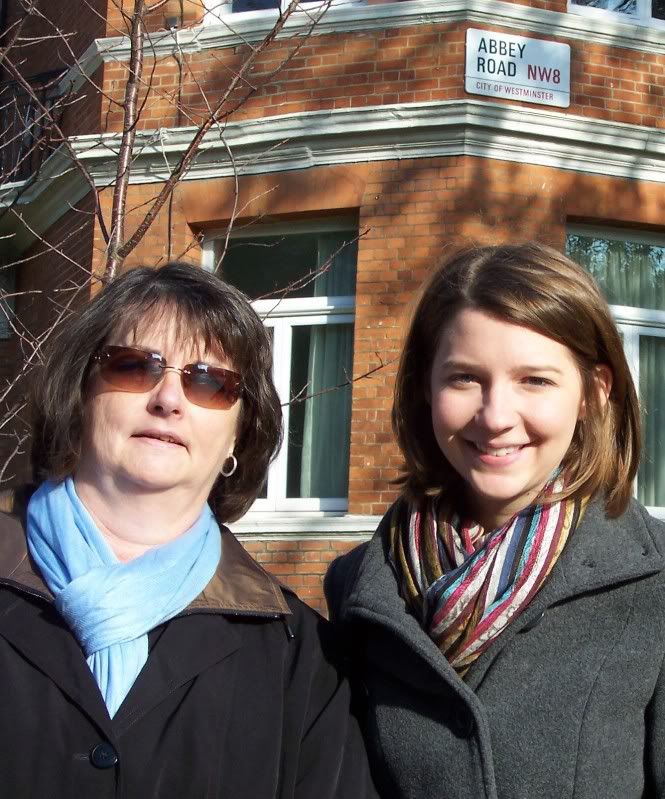 Abbey Road, London, November 2006.
8.
Dorkdom
. She's a dork. I'm a dork. I think since she's mom she has to be the bigger one, and that's comforting to know.
9.
Tar Heel Bred.
Even though she's not a "native," she loves our state and defends it more than anyone. Though neither of us can claim the "Tar Heel born part," both can surely claim the "Tar Heel bred." She knows every time I come home I need a little bit of Chapel Hill. And she gets teary-eyed when we leave it, too.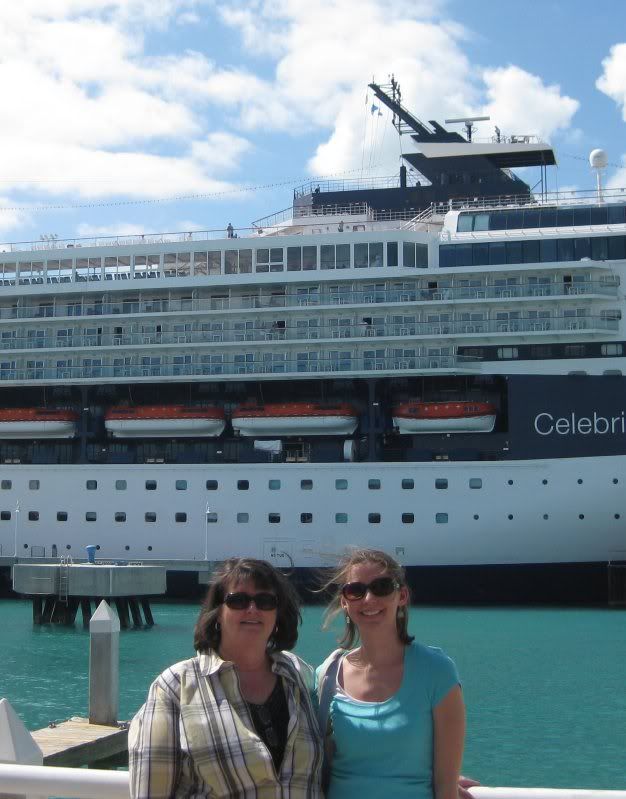 Key West, March 2009.
10.
This.
It just wouldn't be anything without her.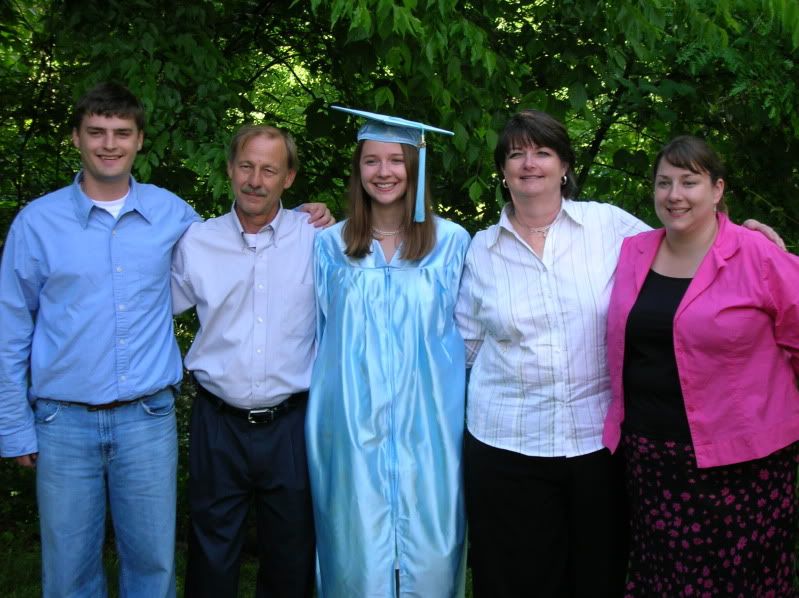 After graduation, May 2006.
Happy Mother's Day, Mom.

Love,
Bonnie