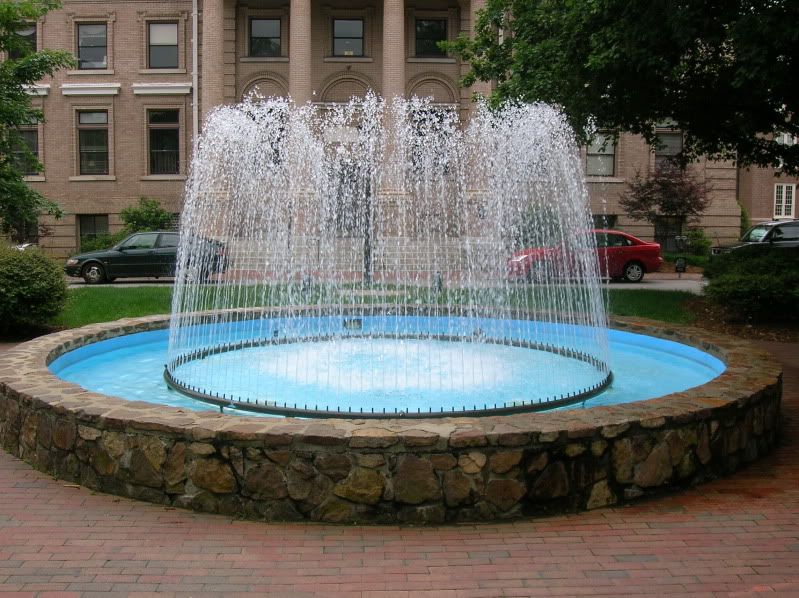 Bynum Circle Fountain
University of North Carolina at Chapel Hill
As we rapidly approach the five year anniversary of my college graduation, I can't not feature this fountain. The only fountain, at least while I was a student, on campus.
On the Friday before graduation my three best friends and I set off on a quest to have a perfect day. We climbed the Bell Tower, got lunch from Franklin Street and ate it on McCorkle Place, signed our initials on a bench, posed for photos at the Old Well, sat on the Davie Poplar bench -- gasp -- alone, and danced in Bynum Fountain. Or, rather, we each stepped in just over the ledge, took a photo, and then got back out. And then Brandie and I decided to run through it, in white tank tops. We got chlorine up our noses and in our eyes and I slammed my knee on the brick, leaving me with a massive bruise for graduation.
And tt's still one of the most perfect days of my life.