It's officially summer in every way and I can't bear to be stuck in my apartment like an adult with a 9:30 to 5:30 job. Thus I keep making plans and the past week or so has been a bit mad. In a good way. Dinner and drinks with friends, book club, a play, two movies, and a concert. A brief recap of the last few items.
I was able to see a fun play at the Kennedy Center last week with a friend: The Reduced Shakespeare Company's: Completely Hollywood (Abridged). I was familiar with the Company's shows in London but had never been and was excited to see this one. From the
Kennedy Center
:
"It's the Greatest Hollywood Blockbuster Never Made! The 'Bad Boys of Abridgment' are back...reducing 187 movies in under two hours, and condensing every cliché from every movie ever made (plus a few new ones they just made up) into an evening of 'stellar shtick.'"
It was just a good two hours of fun.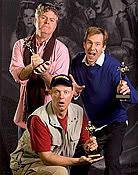 The AFI Theatre in Silver Spring hosts the SilverDoc documentary film festival each year. This year I was able to see two. (Descriptions from
SilverDocs
.)
Despicable Dick and Righteous Richard
--
Sixty-eight year old chronic rascal Dick Kuchera has spent a lifetime alienating everyone in his path with his rude, dishonest and obnoxious behavior. On a self-proclaimed path to righteousness, Dick is working a 12-step program to finally get his life back on track.
While definitely funny, it wasn't particularly sympathetic or inspiring. Though his goal was to become more of a Richard and less of a Dick, and while he thinks he is now more of a Rick, I still think he was more of a Dick.
The Swell Season
--
Starring in the 2007 sleeper hit, ONCE, and winning an Academy Award for best original song ("Falling Slowly") was just the beginning of a profound artistic journey for folk-rock musicians Glen Hansard and Marketa Irglova. While riding the wave of their new found popularity, and with an onscreen romance blossoming into an off screen reality, Hansard, 35, and Irglova, 18, head out on a two-year world tour with their band, The Swell Season.
This one was really good and inspiring. I love "Once" and listen to "Falling Slowly" and "If You Want Me" over and over all the time. (Which I did all day today.) Their voices are just so powerful and pure that I can't get enough. And their story is so moving and romantic, even though they aren't together any more. But at least they can still pursue their art together, somehow.
Finally, this weekend, I also attended the Citizen Cope concert at the Warner Theatre. His albums have been my go-to summer songs for several years now and, also, other times of the year, too. I think I knew all but two of the songs and it was just a really mellow, really great show. And 10,000 times better than this bad iPhone picture lets on.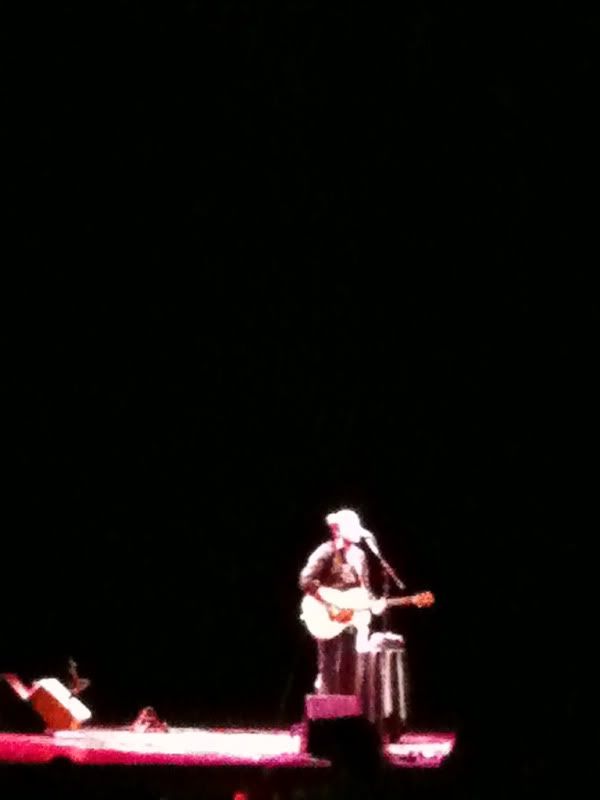 Because I know at least a few people not too familiar with his music, here are a few of my favorites, all of which he played.
Son's Gonna Rise
D'Artagnan's Theme
Sideways
All Dressed Up