I was sorting though all my skirts and dresses this week to see if buying more can be justified. (Jury's still out on that verdict.) There were two skirts that used to be favorites but are never worn anymore because the lengths aren't flattering, so I decided to shorten them. One of them is from my senior year of high school: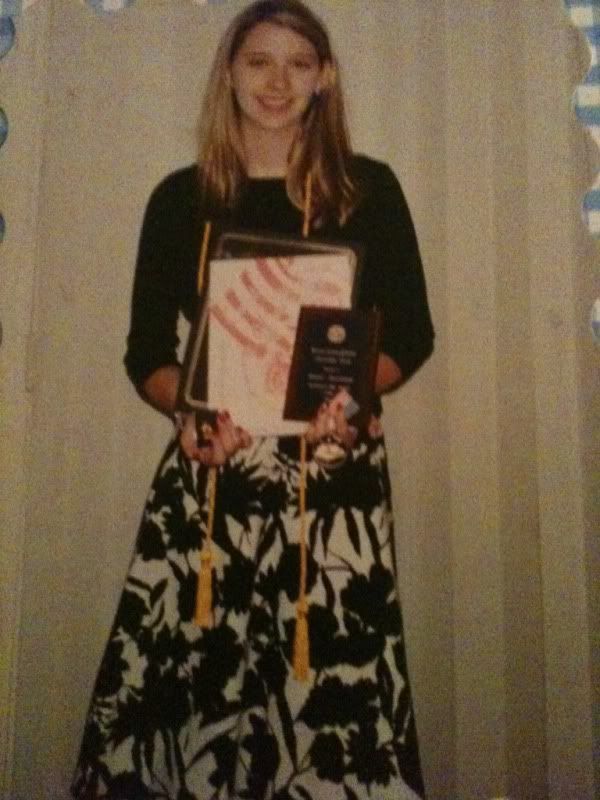 (Hello, highlighted hair.)
I haven't worn it since but somehow it has managed to travel with me for 9 years and 14 moves. But I wore it to a lot of events senior year and suppose I have kept it as one of the few things I have sentiment for from high school. (Perhaps because it's from the best part of high school -- the end!)
It still fits so I took about six inches off and am now in love. It makes me want to go swing dancing. And I neither swing nor dance.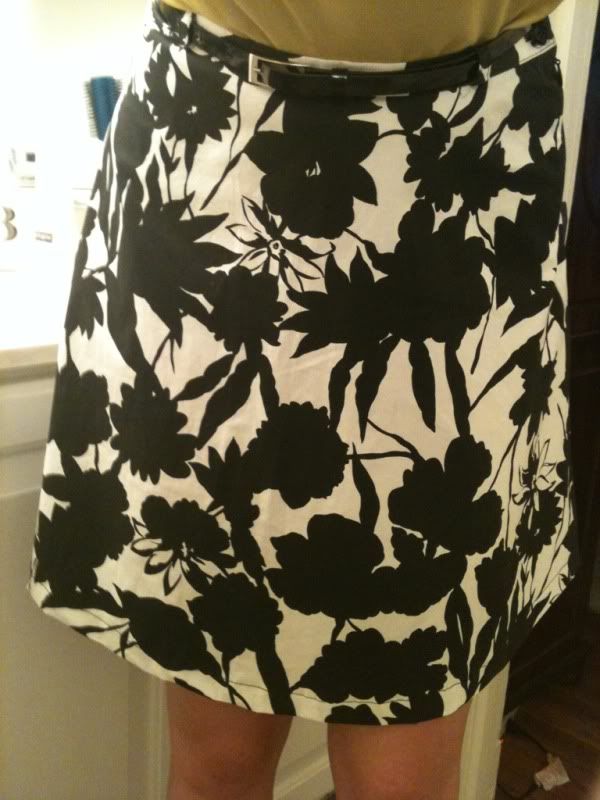 I also came across some capri pants I wore to my first job the summer after high school. They also fit but I think leopard pants on an 18-year-old are different from leopard pants on a 27-year-old. I'm considering making them leopard shorts. Would that be better or worse?