Last week was...intense. There was a lot of work work, work for my writing class, and then a few social activities, some of which I had to cancel. But the week started off well, and in costume, for our annual work Halloween party. I mention every year that I don't like Halloween so I won't mention it again. But this year was really simple and dressing up with a group is more fun. Thus I present the Three Blind Mice of Alexandria: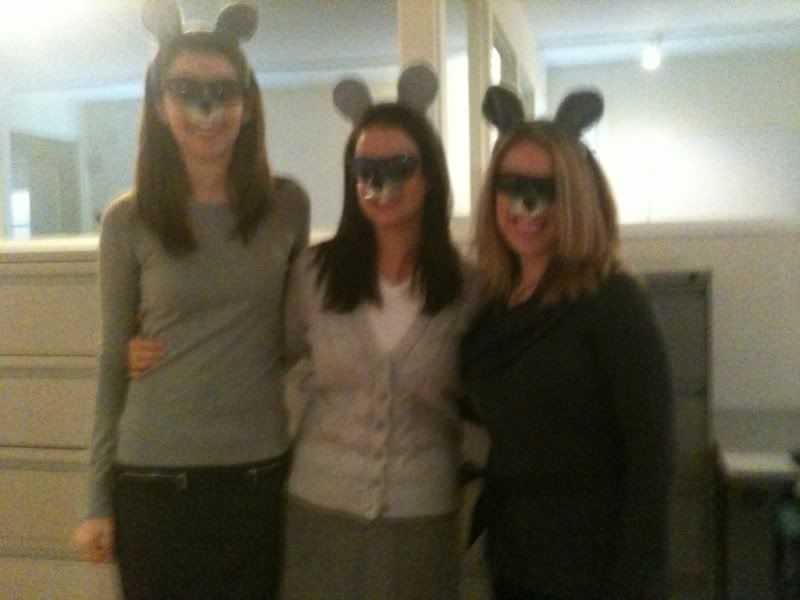 And to show the level of commitment, me and my tail. Miraculously, I only had the tail (gently) grabbed once and heard the comment "nice tail" just twice. (During college Halloweens, sans tail, I had my "tail" grabbed way more times and heard many more suggestive comments. Work Halloween > Franklin Street Halloween.)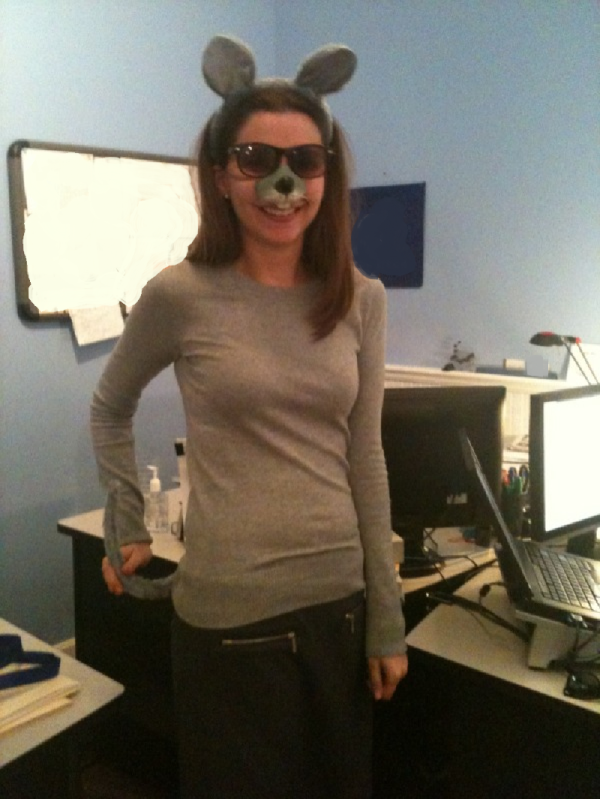 Thanks to this job I've acquired a ladybug's tutu, antenna, devil horns, a giant hat, and now mouse ears, nose, and tail. I'm quickly becoming a one-woman costume shop.