Back in August, I linked to/participated in the Pinterest Challenge started by two of my favorite bloggers, Katie from Bower Power and Sherry from Young House Love. They're doing it again so last weekend I got to work crafting something I'd pinned.
For months, many of the craft blogs I read have worked with ruffle fabric. I finally got around to ordering a yard of the smoke more than a month ago.
This one was my main source of inspiration: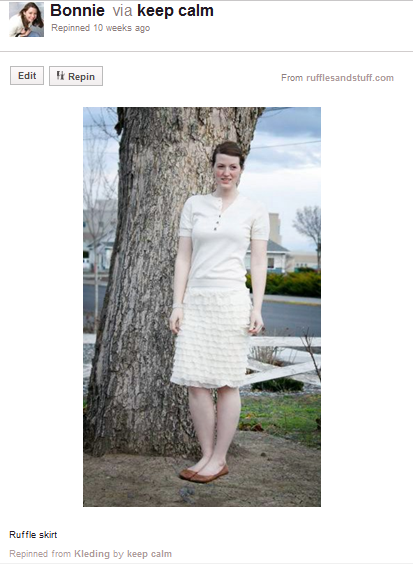 And I loved the styling on this one: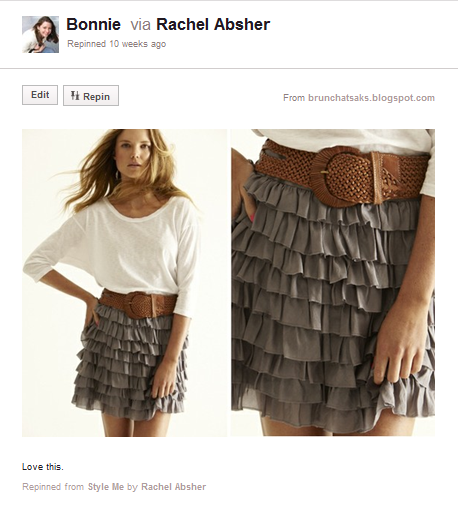 I thought it would be a good light fabric for the warmer months and then, paired with tights and boots, good for the winter months.
I sat down shortly after I got it to make it wearable, but then got scared. I've been sewing off and on for several years now, but am still very much a novice. However, thanks to the Pinterest challenge, I finally committed to fashioning myself a skirt on Saturday. I think one of the tutorials said it only took her 45 minutes. Well, mine took half a Carolina football game, an episode of "Friends," and the majority of "Hocus Pocus." But it really wasn't difficult, just a combination of my less than perfect sewing skills and a few mishaps.
1. Taking awhile to lay it out and pin it so the ruffles all laid flat.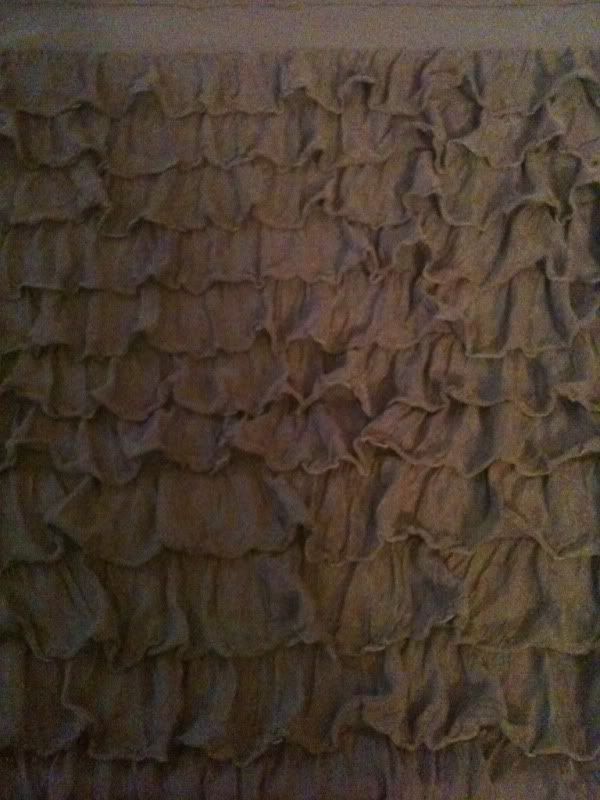 2. Putting the pins in wrong and having to sew like this.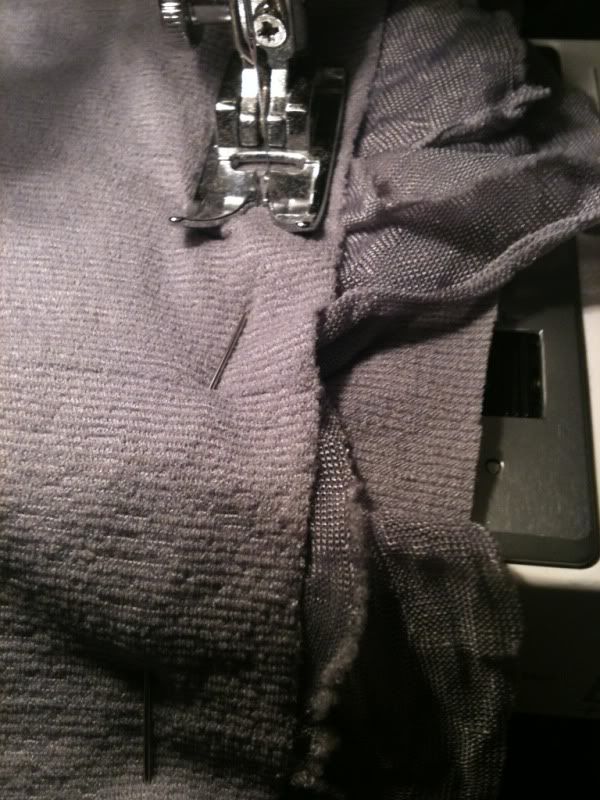 3. Cutting off too many ruffles and having to re-attach some.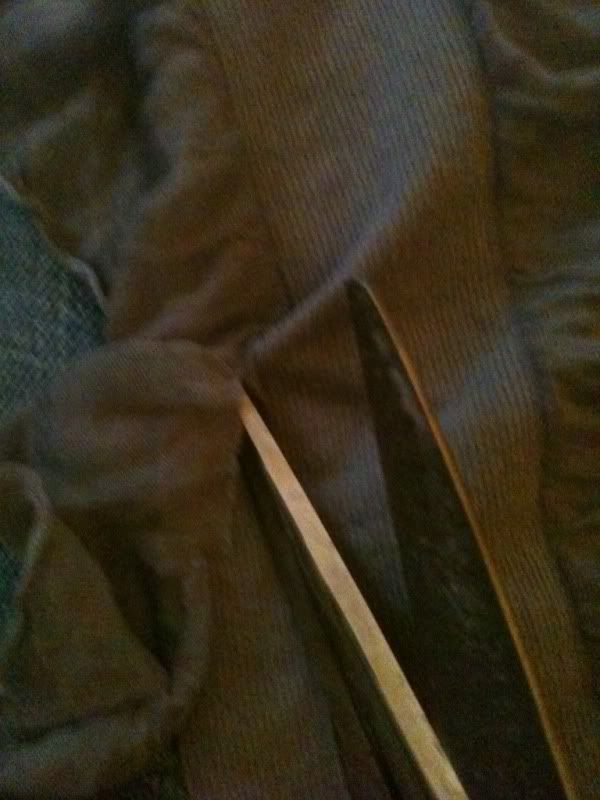 4. Having to thread the elastic through the waistband 3 times before I could do it without it rolling. (Of course, I made it more complicated by sewing the elastic inside a casing instead of attaching it to the top like in all the tutorials.)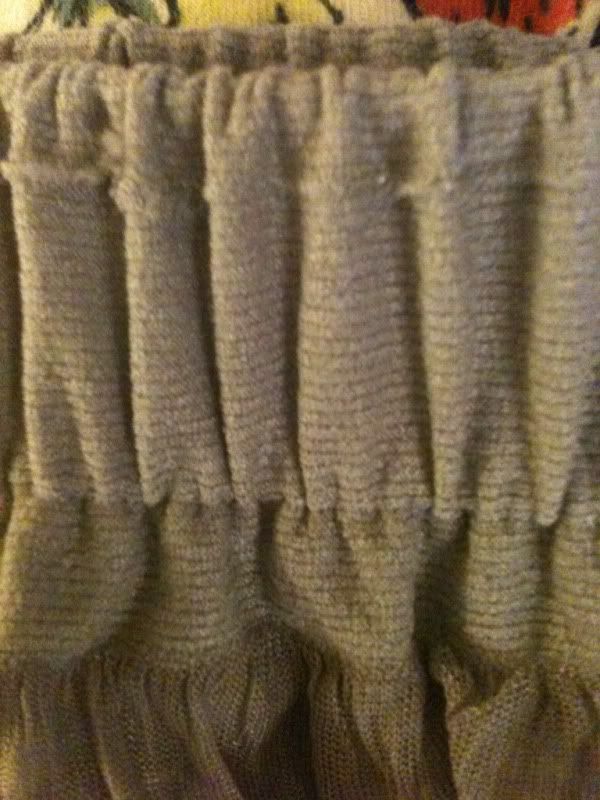 But I stuck to it and didn't curse or get frustrated once. And here is the end result: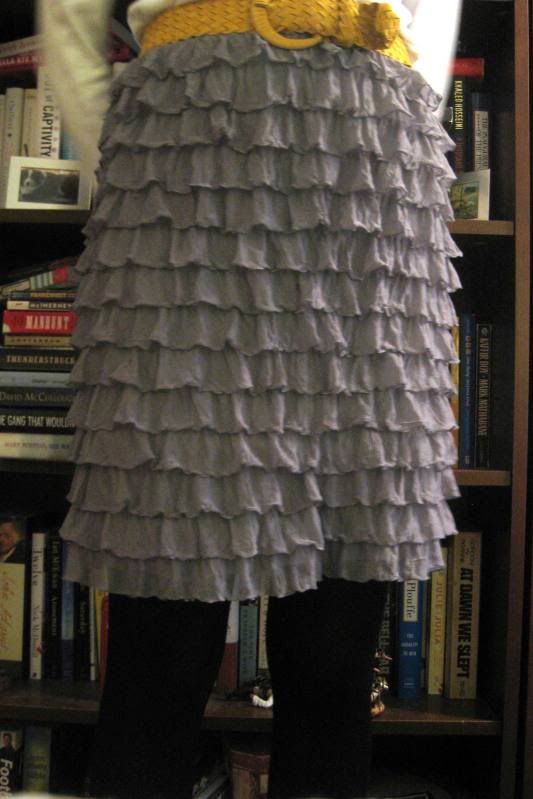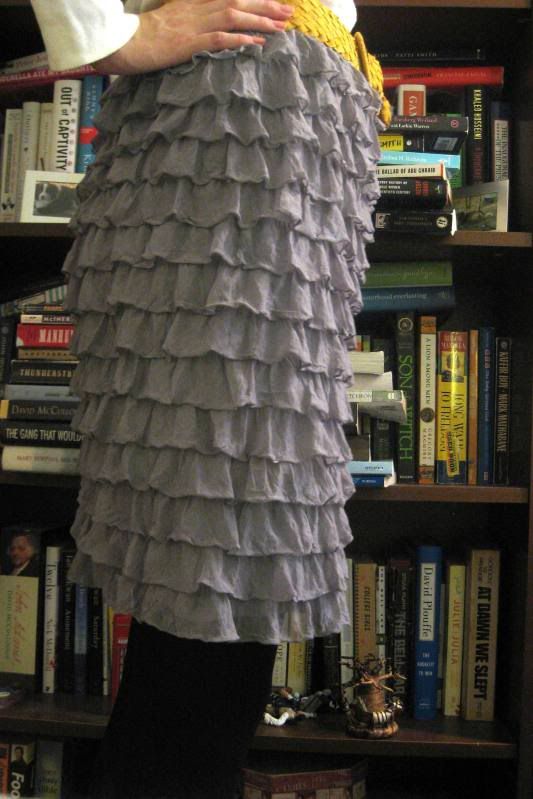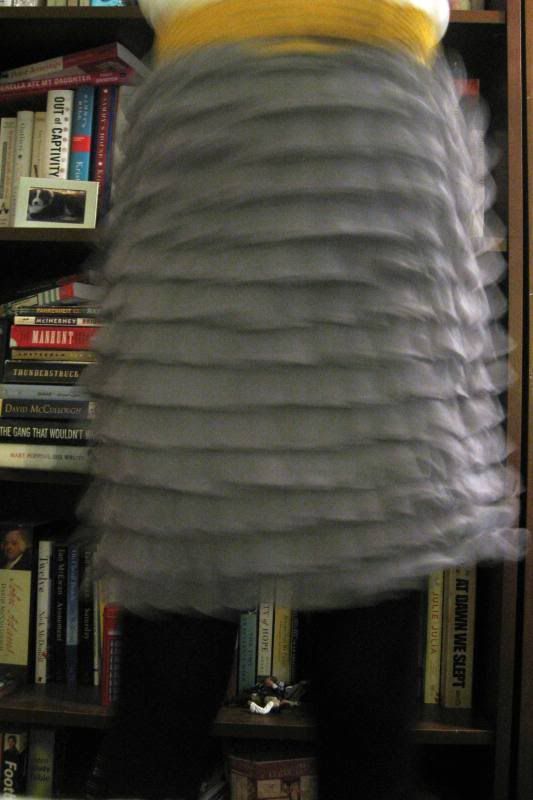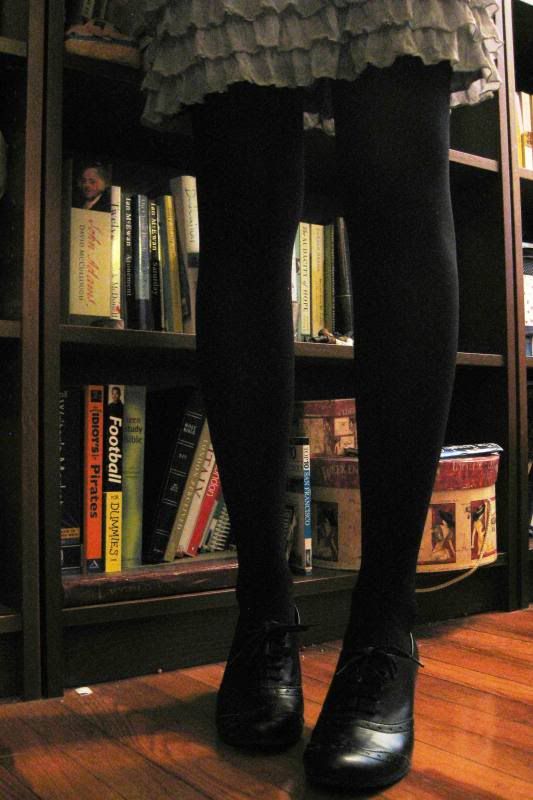 It's a bit more ruffley than I thought it would be, and I'd still prefer it a bit shorter, but it stays as is for now. I wore it yesterday with the tights and shoes above, plus a blousy, white, long-sleeved t-shirt and my yellow belt. No one screamed, "Gross! Homemade!" at me so I take it as a good sign.