I'm a bad blogger. But I'm an excellent iPhone picture taker. (Probably due in large part to upgrading my phone last month.) So what better way to ease back into blogging then with some of the most random and mundane photos of my life from the past month. And maybe some actual words of my own, too.
I've been a New York Giants fan since Eli joined the team and was very excited for the Super Bowl this year. I made myself – and also shared with the roommate – mini pigs in a blanket, spinach dip, and a cheesy bean dip for the occasion.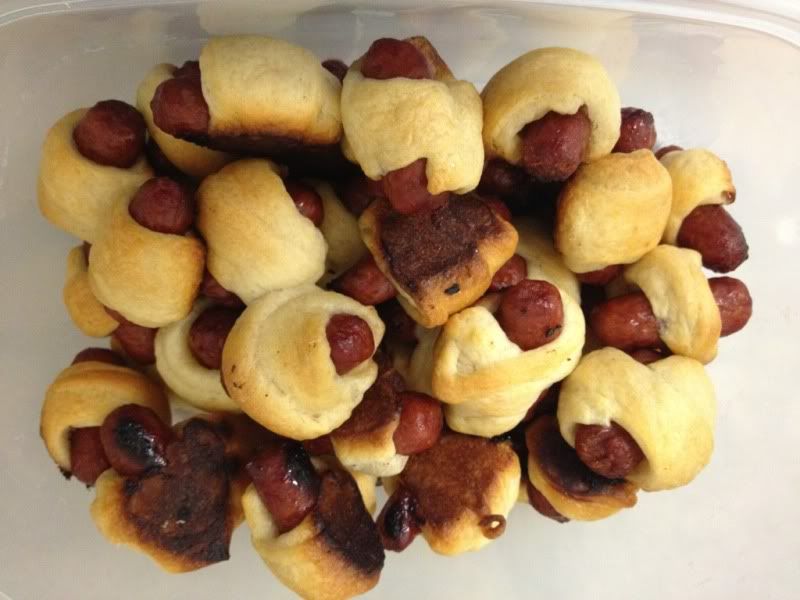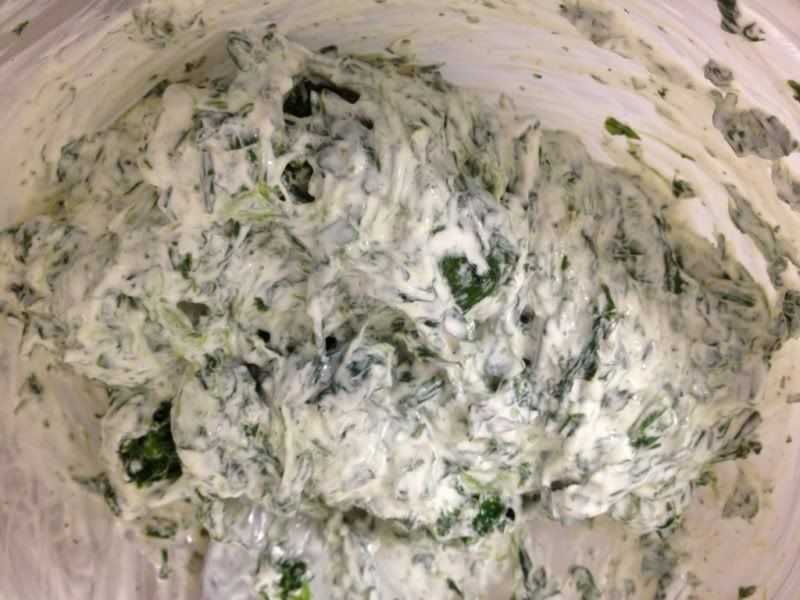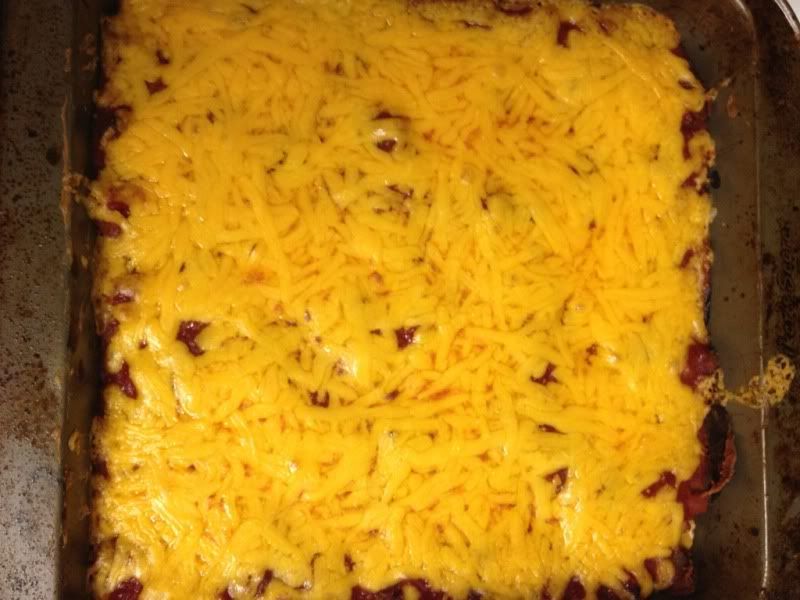 I believe in celebrating my birthday the whole month. So on the last day of January, on a freakishly warm winter day, I treated myself to froyo and a trip to Anthropologie. (Where I only spent $5 on these two bowls.)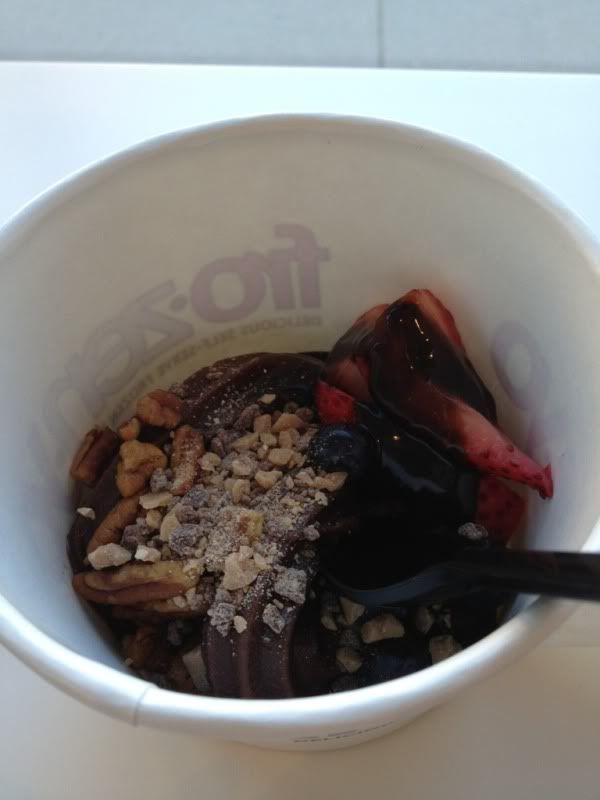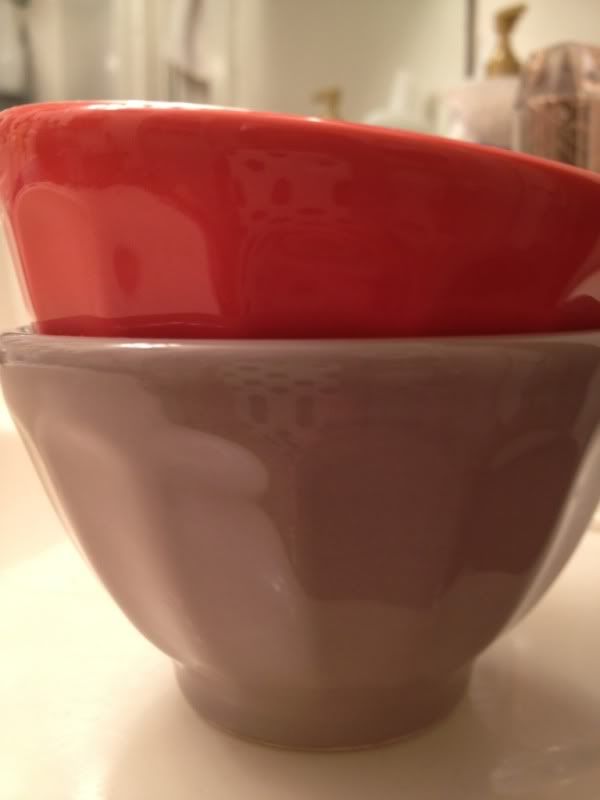 I'm really bad at re-decorating a space once it's decorated. I get it set a certain way and could leave it for years. (Were I actually ever to stay in a place for years, that is.) But I decided to get crazy and make a few small changes, like reorganizing my bathroom counter and adding a small rug from Pier 1 that so perfectly matches my room.(The bowls were purchased at the Anthro that opened 2 blocks from my office that I've only been to once and only spent $10 at. I'll take my medal for self-control now, please.)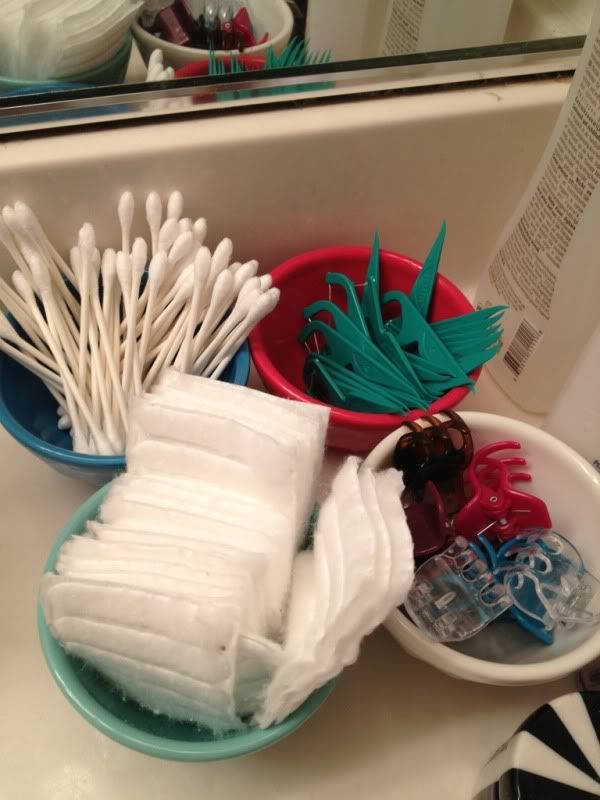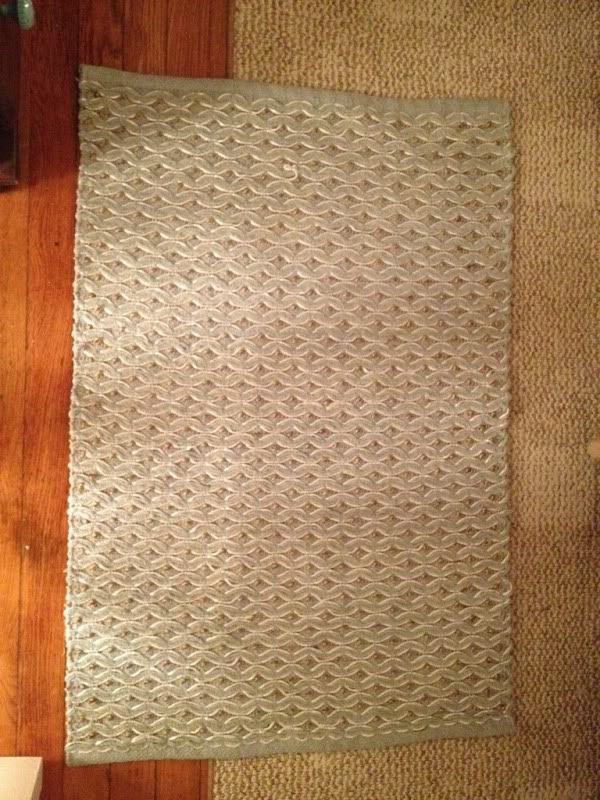 The first week of February marked the 4 year anniversary of being at my job. One of my co-worker's started the same time as me and bought us each a mini bottle of champagne to celebrate. I was on a call when she brought it and I had to stare at it for a half hour before I could partake. Maddening. We got a drink together after work too and cheersed to the 4 years.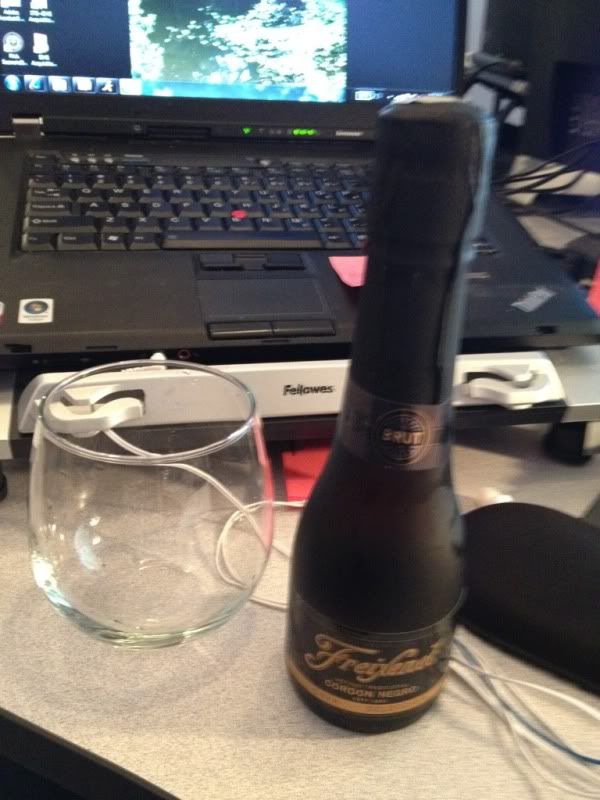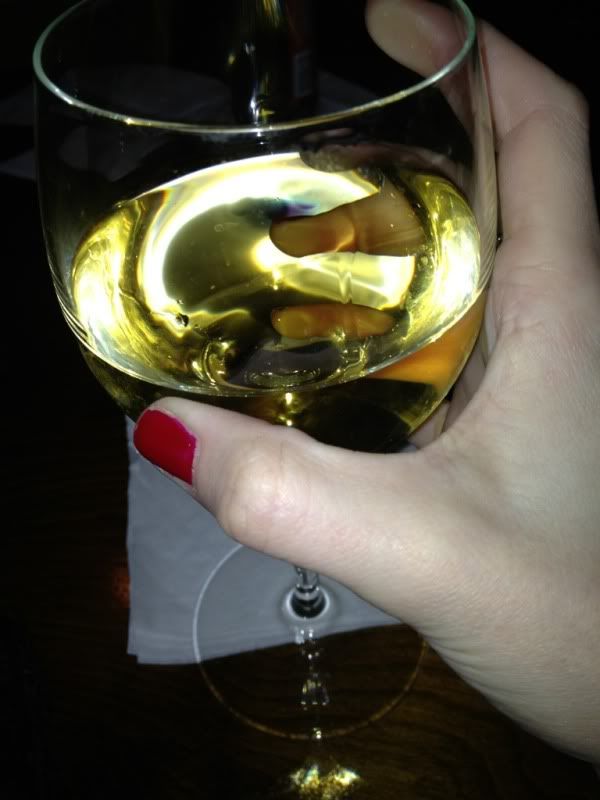 Back to re-decorating, I finally hung one of my Christmas gifts from the roomie: A wordle using the lyrics of the "Alma Mater." I thought it only right to hang it above the Top of the Hill menu and across from the 2005 national championship newspaper.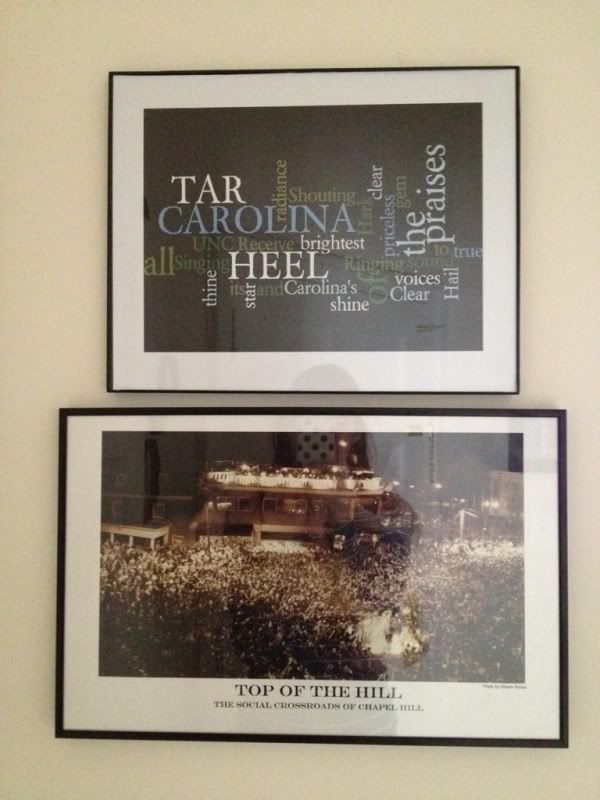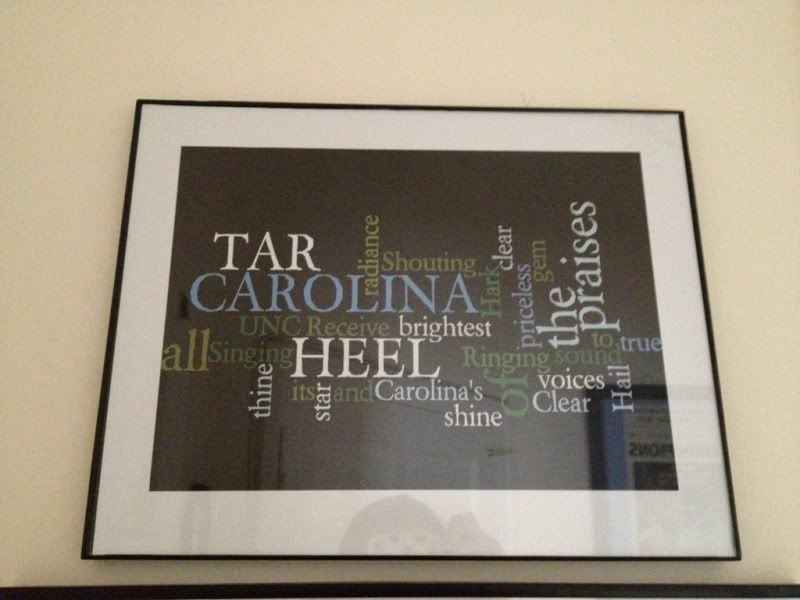 Also on the re-decorating list, replacing the photos in two frames that have hung in every bathroom I've had since I was 22. (The frames and photos were a 22nd birthday gift from my friend, Ashley.) (I don't know why I've always hung them in a bathroom, that's just where they go.) But I decided to replace the photos from our Europe trip with two of my photos of D.C.: A column from the Lincoln Memorial and a window from the National Cathedral. (The latter is a bit too dark, though.)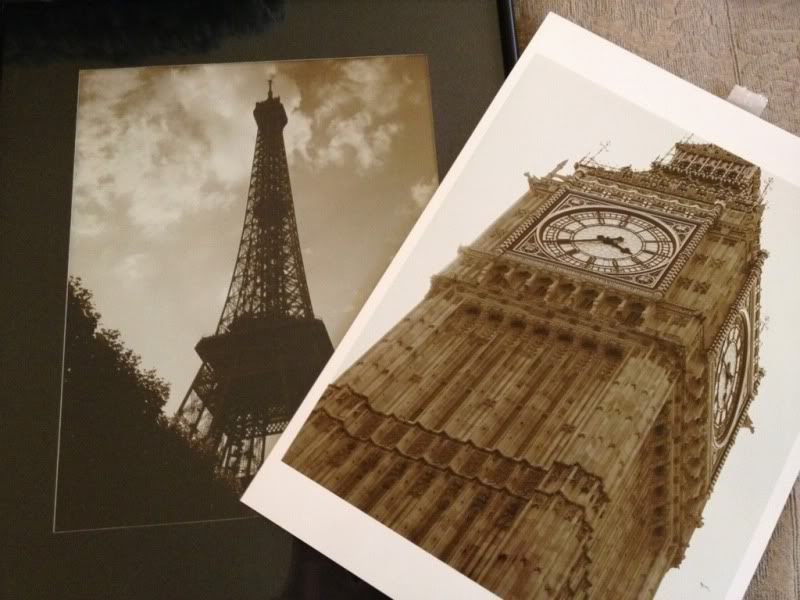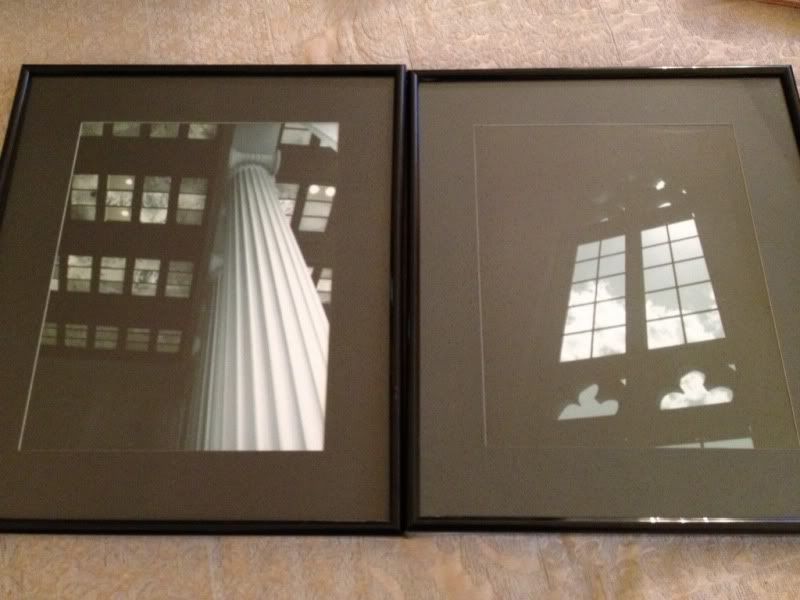 For President's Day weekend my sister came up to D.C. We've never hung out in the city just the two of us and it was really nice to have some one-on-one time. On Friday we had dinner, talked, shopped, and saw "The Vow." On Saturday we went to Eastern Market, the Portrait Gallery, and then Michael's. We bought a kit to make our own bath salts, which we did while recovering from our busy day.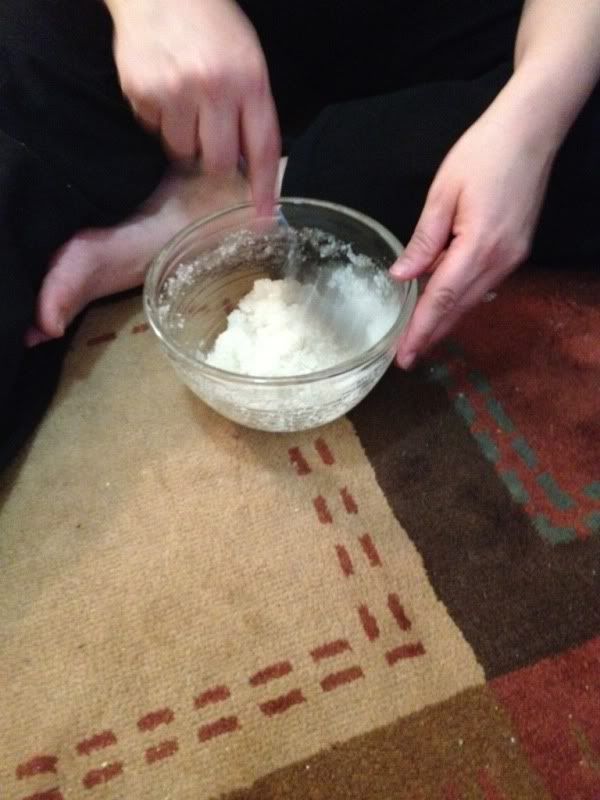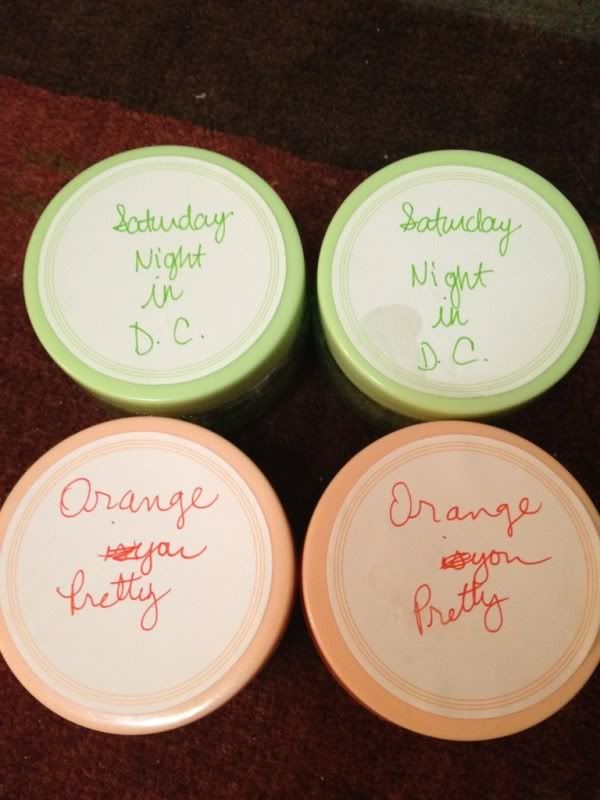 While at the Portrait Gallery, we came across Katharine Hepburn's Oscars. This is me doing a terrible Vanna White impression.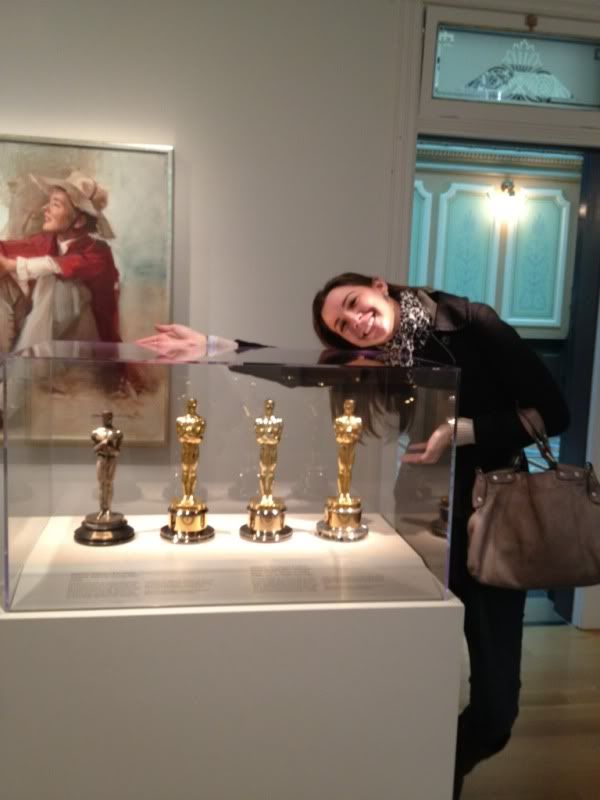 The past month or so has just been very up and down, good and bad, calm and crazy, chaotic and twirly. Thus I present my purchases on two different Friday nights, about two weeks apart. First, after a particularly bad week, I had to pick something up at CVS and ended up picking up the following, too. Can we say, pathetic? (But exactly what I needed.)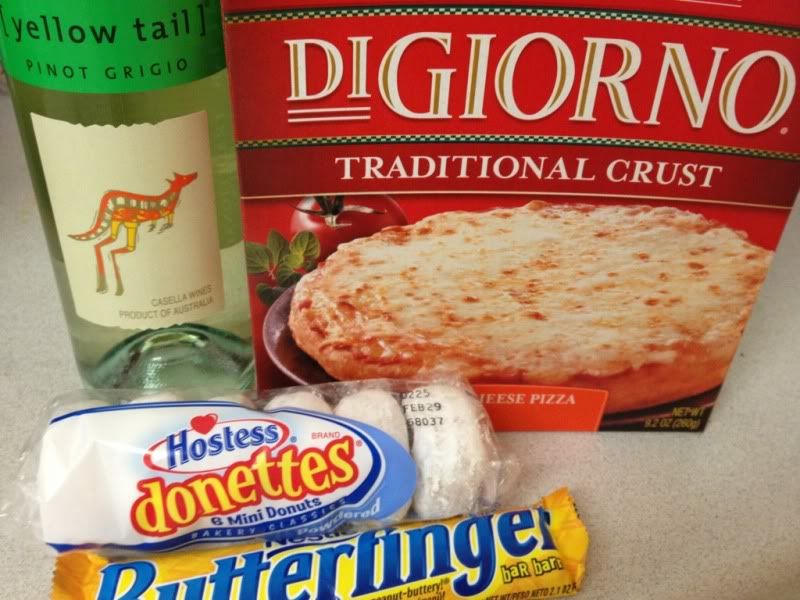 Last Friday was much calmer and after finishing work a bit early I decided to spend some Target gift cards. I bought some wonderfully sparkly shoes and finally got my hands on a Jason Wu piece.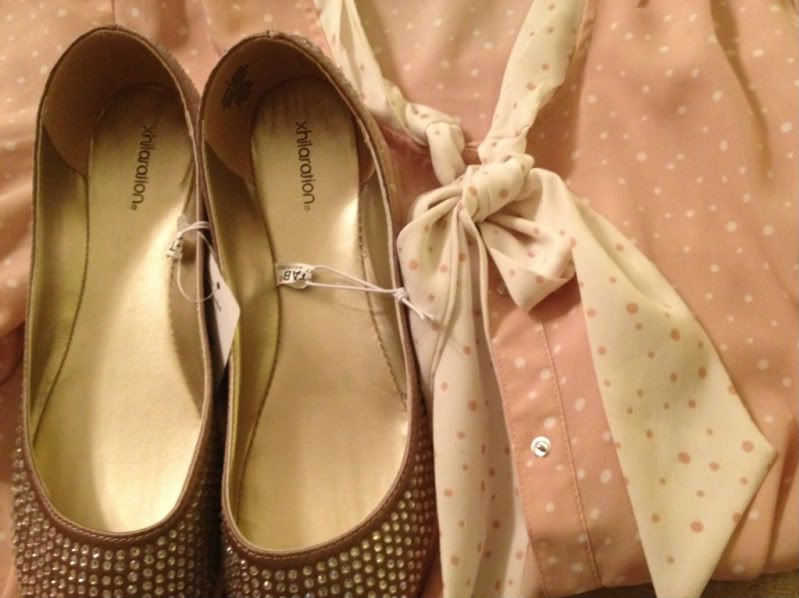 For Fat Tuesday I went with a friend to gab a drink and then she found us a cute Cajun place for dinner and beignets. It also marked my last soft drink for 40 days as I've given them and pizza up for Lent.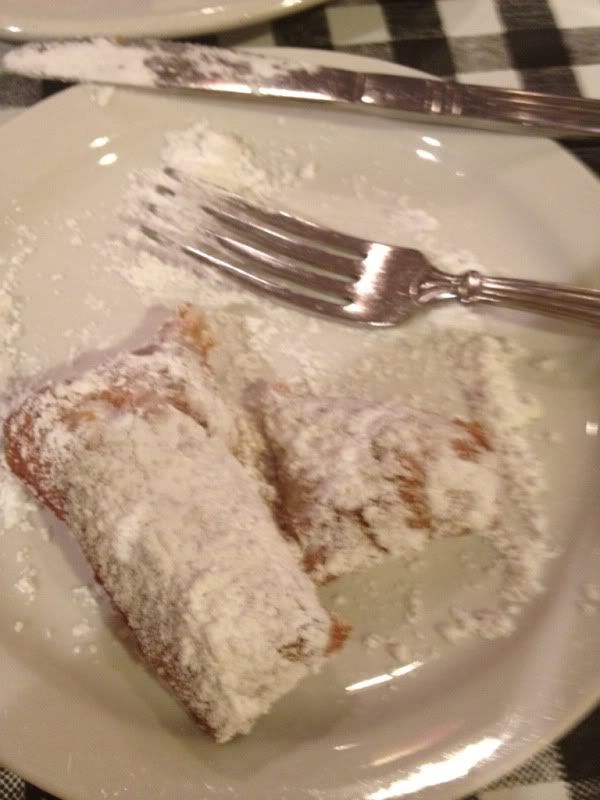 Finally, even though January was my birthday month, one of my friends is helping me prolong my celebration by giving me a belated gift last week. Both the gift and card are just so perfectly me – according to her, not just me – and I can't help but smile when looking at them.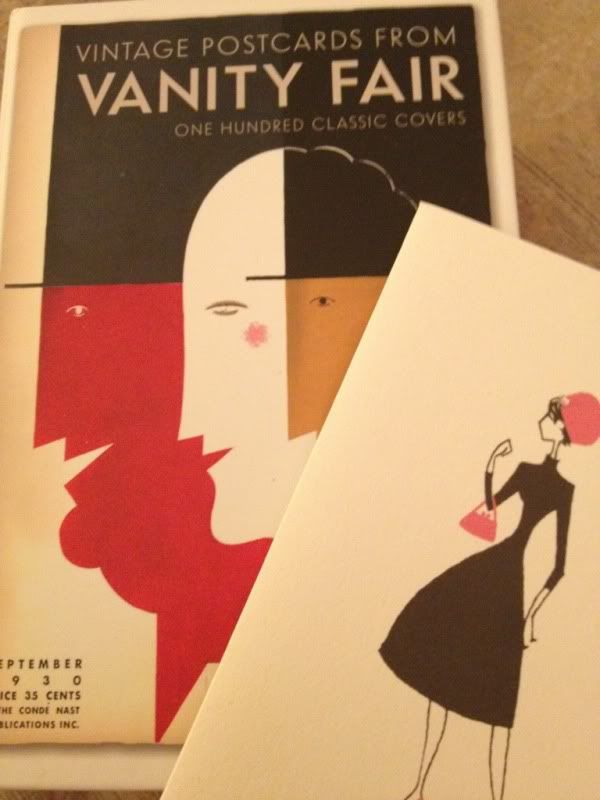 And that's the past month or so. Where I apparently just bought a lot of random things and took a lot of weird pictures. Though it really only covers a fraction of my life. There was dinner and manicures with a friend on Valentine's Day, book club, breakfast and mimosas at a screening of "Breakfast at Tiffany's" with some girlfriends, award show watching with the roommate, outlet shopping with a friend, basketball games, basketball games, basketball games, drinks with friends, drinks with coworkers, conference calls and deadlines, a visit from a college friend, and a non-terrible haircut. Did I forget anything? Probably so.