This was my first trip to the United States Botanic Garden located on the Mall, a mere stone's throw from the Capitol. When I used to live on the Hill and would take evening walks around it, I'd see the pretty glass building from afar, but never entered.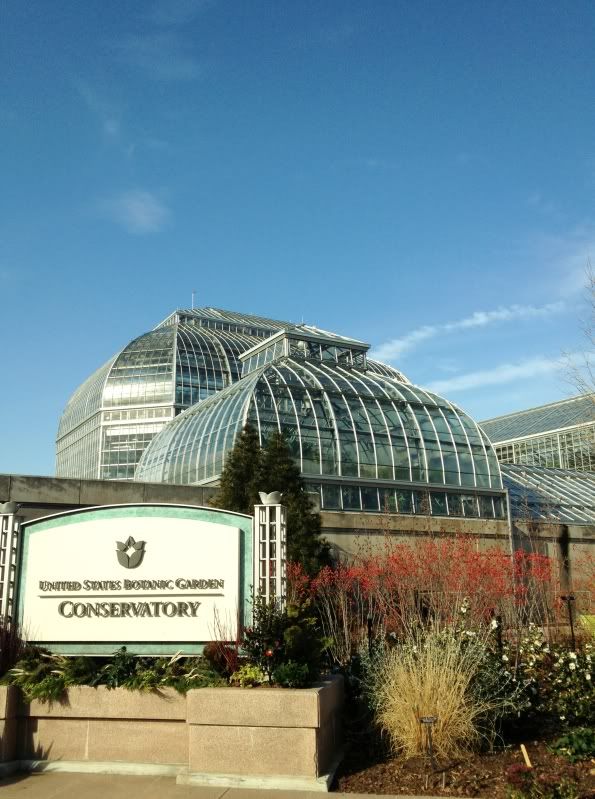 I'd heard about their amazing Christmas display and had meant to go the first weekend of December to capture some pretty photos for my Christmas card. Alas, I
went out to celebrate a certain friend's certain engagement
and didn't quite feel up to it the next day. (So if you see one of these pictures on my card next year, pretend to be surprised.)
I planned on being there right when it opened at 10, but didn't end up getting there until 10:30. Not a big deal, right? Nope, wrong. Every family in D.C. must have had the same idea and the line was way out the door to get into their famous train section. As much as I love trains is also how much I hate long lines, so I skipped the trains and headed straight for the Conservatory instead.
The main draw are the re-creations of famous D.C. landmarks and buildings made out of natural items like gourds and sticks. They were simply stunning.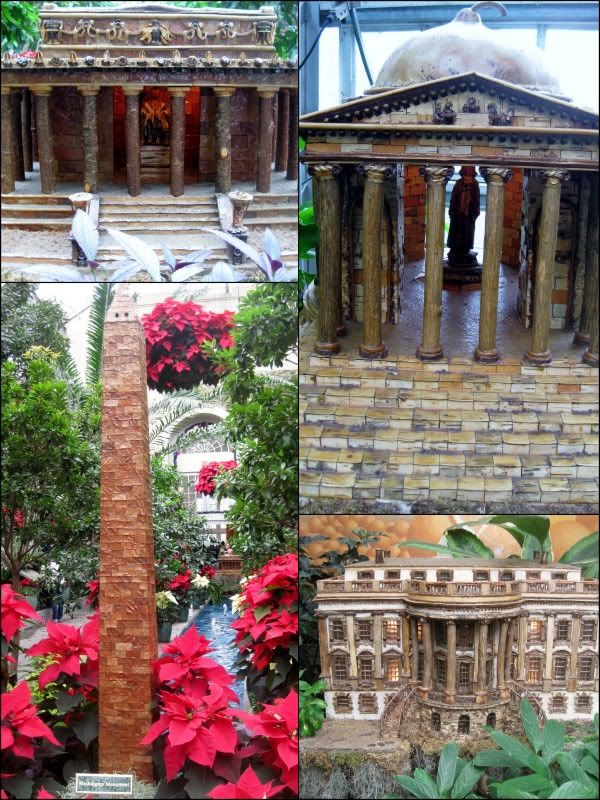 Clockwise: Lincoln Memorial, Jefferson Memorial,
White House, Washington Monument
Capitol, Capitol Dome, Supreme Court
The Botanic Garden, Smithsonian Castle, and Library of
Congress, Jefferson Building (I think that's its name.)
I took photos of some of the pretty plants and the colors that really caught my eye.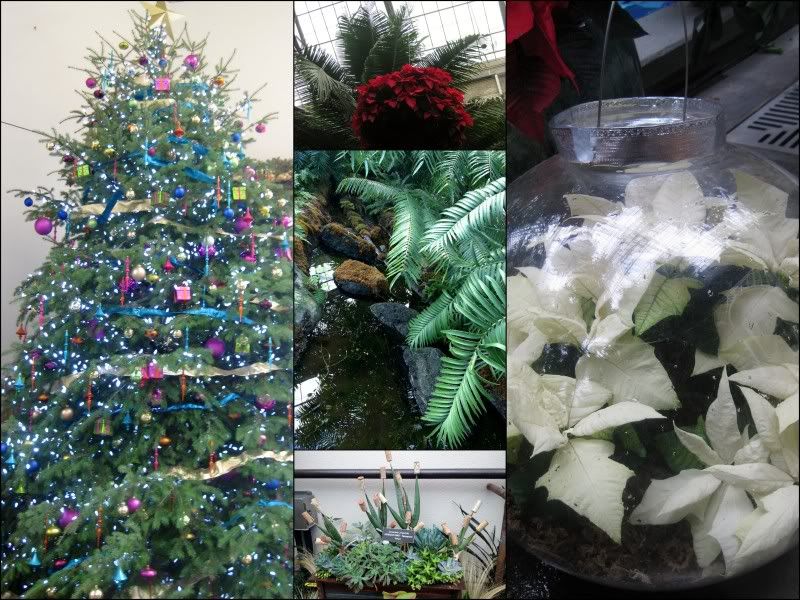 There are lots of different sections and gardens that I was able to walk around, despite the hoards of people. There was also what they call the "jungle," which is several stories high, full of flora, and very warm. You can even go up a flight of stairs and walk around the "canopy." You can see the jungle in the background behind the lone train they had in the Conservatory.
I didn't really get photos of this section but I did take photos of one of the displays. I'm calling this "Reindeer Games" and I just love it.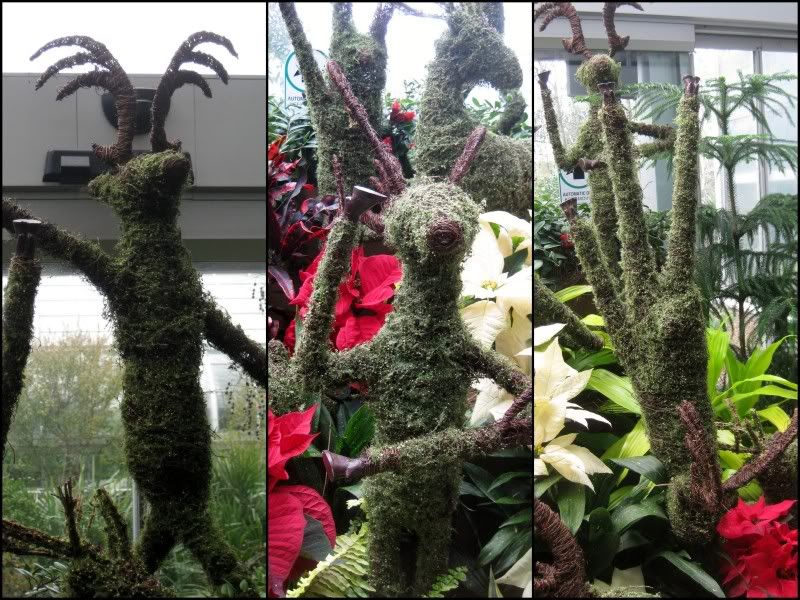 Close-ups of some of my favorites. The one in the middle, clearly vogueing,
is my favorite.
I've lived in the city for 5 years and it's so nice to find something new -- and free -- to do. I'm definitely adding this to my Christmas traditions list and will also visit during the other seasons as well.