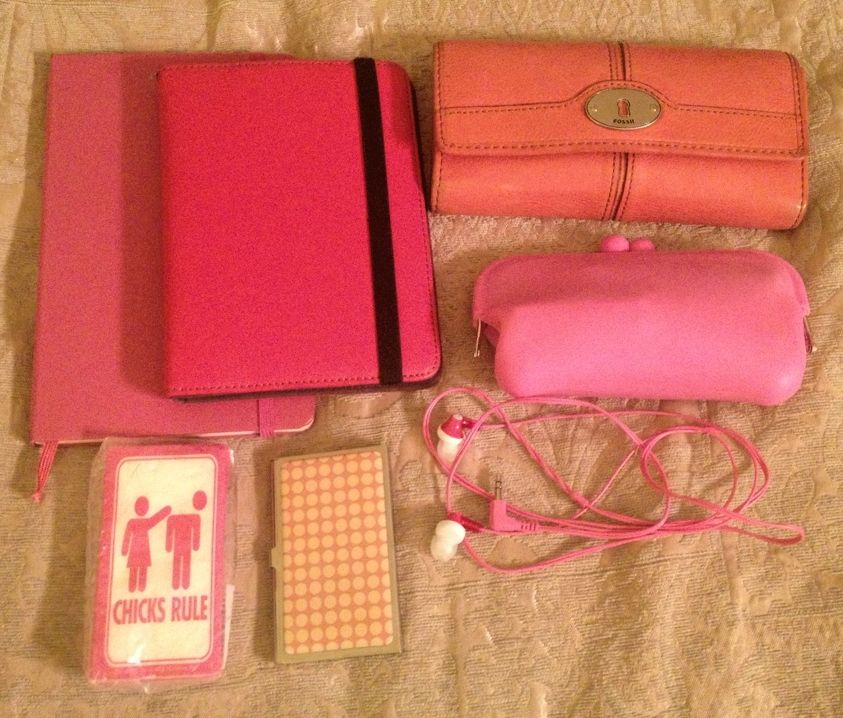 Some purse contents: Planner, Kindle, wallet, makeup bag,
earbuds, business card case, and tissues.
What can I say, after Carolina Blue, pink is my favorite color.
Even though I HATE the pink princess-ification of everything for young girls, I just think pink is pretty.
But it's ok because I'm also a huge Feminist. Don't you see my tissues?