Today marks 5 years at my job. I can hardly believe it.
Here is the
post from the day I got the job
and the
post from my first day where I also got an AARP card in the mail
.
I can't say it's been a smooth, stress-free 5 years. Because it hasn't. (And I probably would've been miserably bored had it been.) But I am thankful every day that I found the job posting on Craig's List and got this job. It tests my intelligence and patience every day but I love the challenge. This job is so much more than a job, which is what I've always wanted, and has led to great memories, experiences, and friendships.
In 5 years I have learned and grown so much, become so much more confident and capable, that I probably wouldn't recognize the old me.
Except for the wine-drinking part of old me.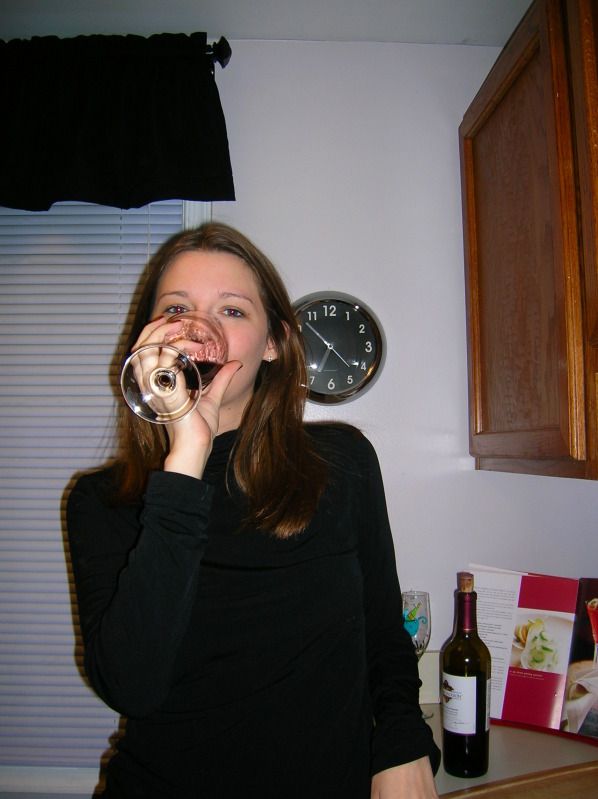 2008: Celebrating accepting the job