These posts are getting too long so I'll keep this one quick and to the point. I turned 24 last month. I started my first real real job today. (Which went very well, I think I will like it.)
And today, I got an offer to become a member of the AARP.
I guess I really am an adult.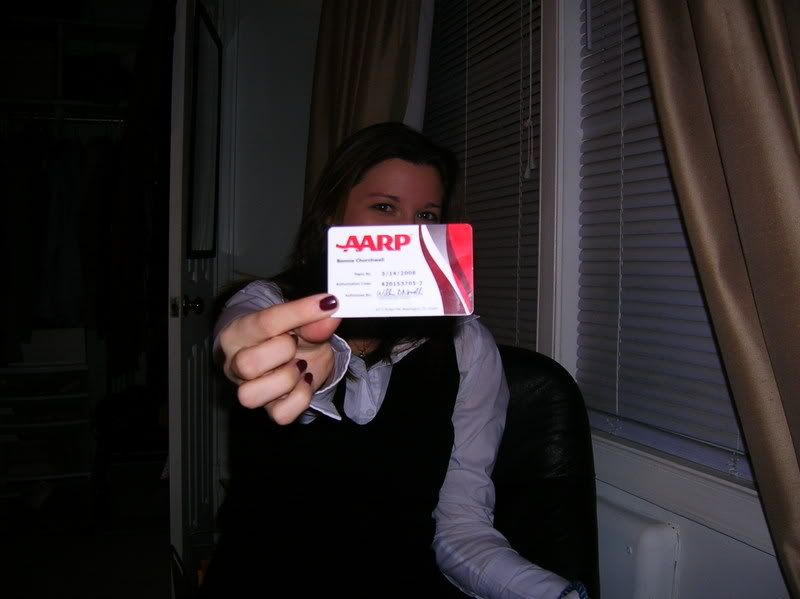 That sound you hear, by the way, is the maniacal laughter of my parents.
That other sound, is me rushing out to see if I can get a discount at the movies.