Saturday in D.C. dawned gray and dreary. Ordinarily this would make it the perfect day to put on a hoodie and fuzzy socks and nestle in my bed with a cup of tea, a good book, and a guilty pleasure movie. But when the little brother is visiting for the weekend, and there's a National Book Festival going on just a mile from your home, the day demands action.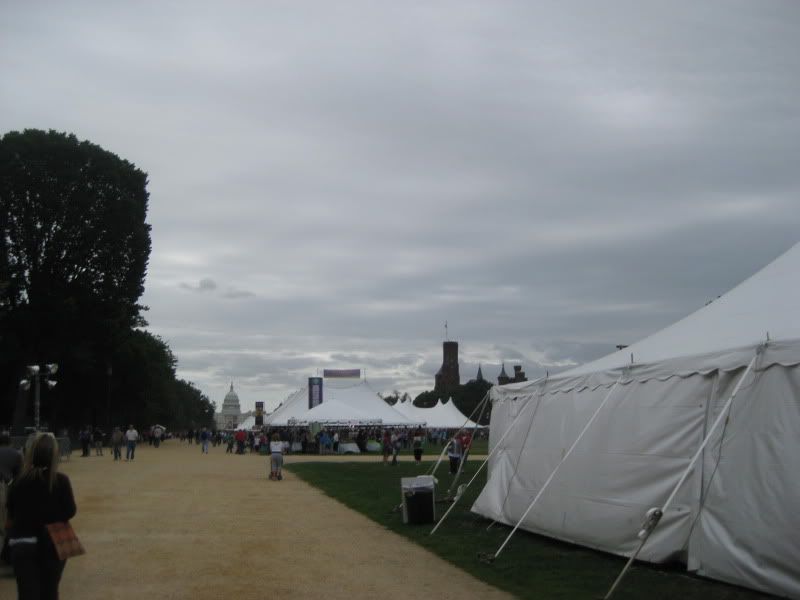 Joey has never been a huge reader, but he has recently developed an addiction to the works of David Baldacci. When he learned he was going to be here for the festival, and that I of course had plans to attend, he made plans to come up from NC. It takes a brave soul to agree to accompany me to a book store, where I can browse for hours, and an even braver soul to attend an all-day event chock-full of authors, the equivalent of rock stars/heroes/idols in my world.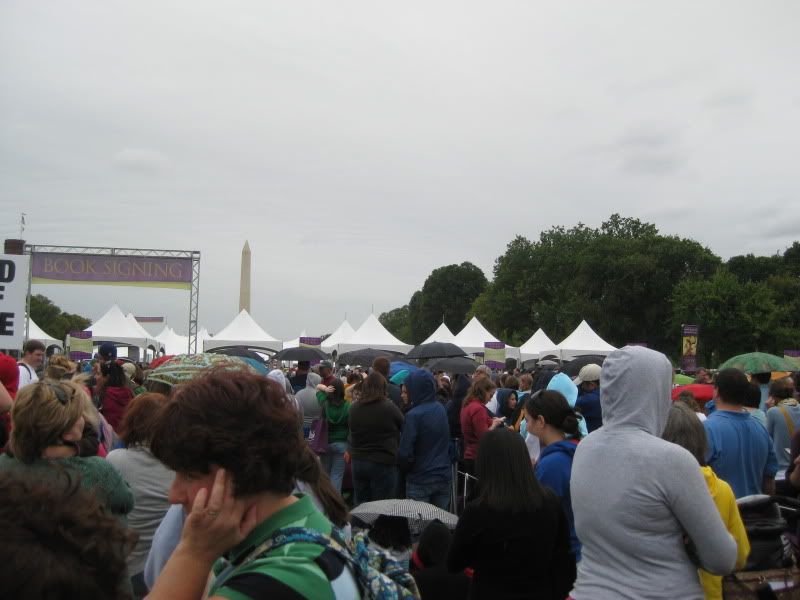 But he had a great time and enjoyed hearing Baldacci and others talk. And of course witnessing the shear number of people converge on the Mall, all willing to wait in line for hours just to spend less than a minute in the presence of a wordsmith they worship.
In our case we waited, and received, the autographs of Nicholas Sparks, Baldacci, and Azar Nafisi. No time to get other favorites John Grisham, John Irving, or Judy Blume this time around, sadly.
Baldacci was very gracious as he signed and later gave a funny talk where he just seemed genuinenly honored and excited to be at the event. And even though Joey claimed he didn't
have
to have anything signed, or didn't
have
to hear him talk, he sure was nearly first in line at the signing and at his talk a half hour early. Joe Cool, always.
Sparks also gave a nice and funny talk. His signing line was outrageous, though, and due to demand he was only able to sign one book and couldn't pose for pictures. I've read every one of his books over the years and I know they aren't great literature, but I love them and find them very inspiring. And most importantly, they nearly all take place in my beloved Eastern North Carolina, which doesn't get nearly as much love as it should. (And yes, I was so nervous but did manage to blurt out that I'm from near where he currently lives.)
I don't have a picture of Azar Nafisi. I was so nervous I don't even think I said "hi." What could I possibly say to someone who risked death during the Iranian Revolution by standing up for her beliefs and teaching young women? Nothing, that's right.
We arrived at the festival at 10:30 and didn't head home until 5. By the end we were wet, exhausted, and in pain from being on our feet all day.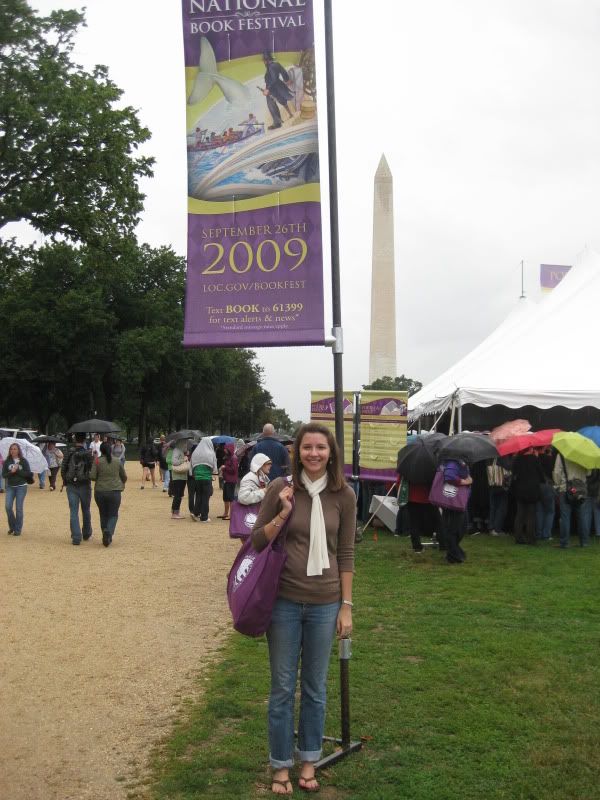 But it was a really good day.