On Sunday Joey and I went to the National History Museum. Joey hasn't been since he was a kid, and thus obviously hasn't been since it was renovated last year. I'm still really disappointed in certain aspects of the new museum - such as the First Ladies exhibit, pop culture exhibit, and what just seems like too much wasted space. However, there is still a lot of good stuff to be seen and trust me, I know, because we saw EVERY SINGLE EXHIBIT on Sunday.
Sample conversation:
Me:
There's Julia Child's kitchen
Joey:
Who's that.
[I explain that she's a famous chef, wrote a book, just had a movie about her, etc.]
Joey:
Ok.
[I start to walk away from it.]
Joey:
Wait, we have to see it!
Me:
You said you didn't know who she was!
Joey:
So, I still want to see it!
And see it, we did. I believe our favorite exhibits were on the American Presidency, transportation, war, and the Star Spangled Banner.
Just a few favorites...
Desk Jefferson used to write the Declaration of Independence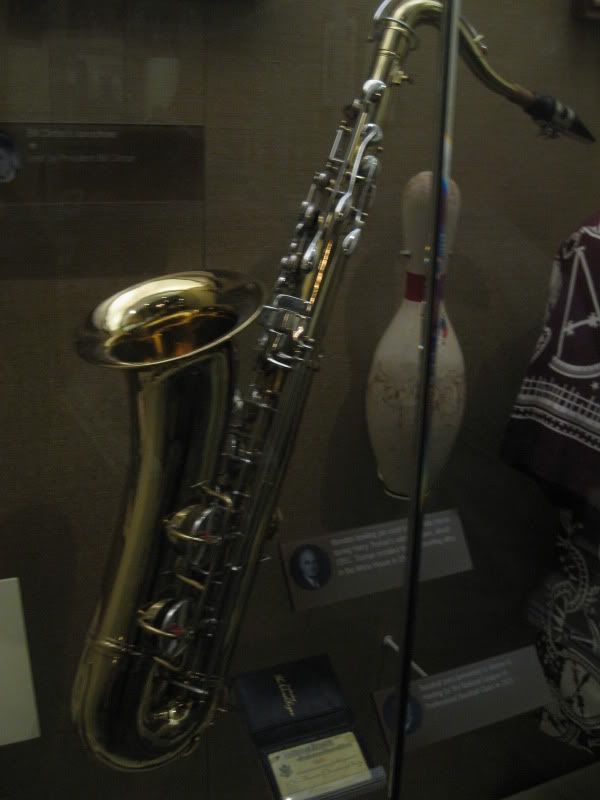 Press passes from Helen Thomas (I'm currently reading one of her books. Love her.)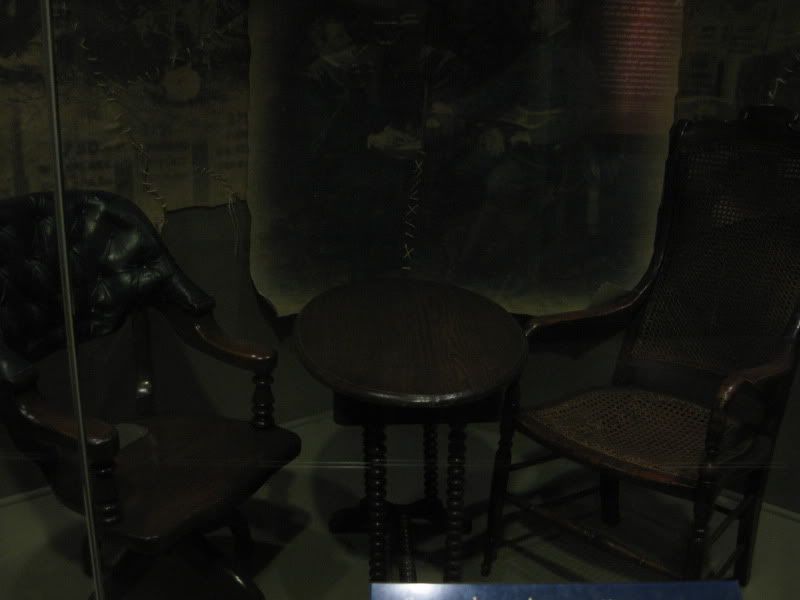 Joey and a Ninja Turtle! I made him pose for a lot of different photos, but this one he jumped in front of without any prodding.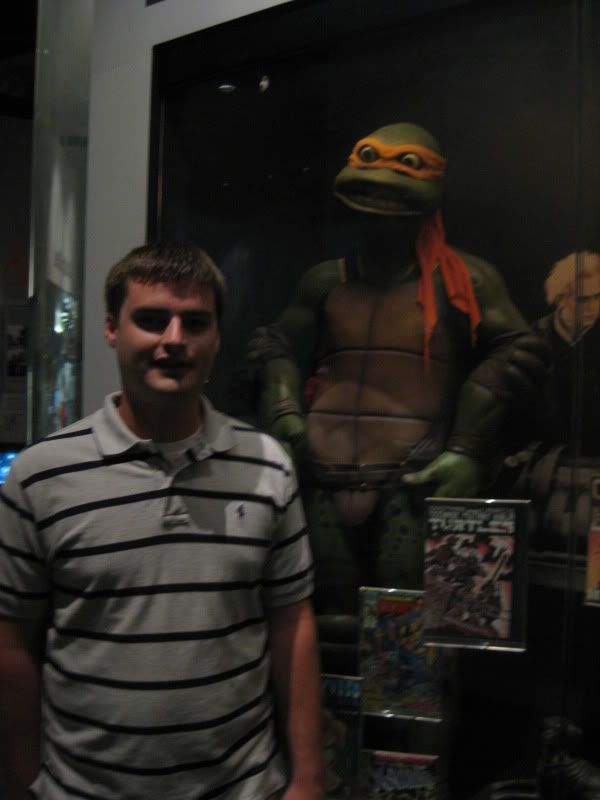 Mr. Hawaii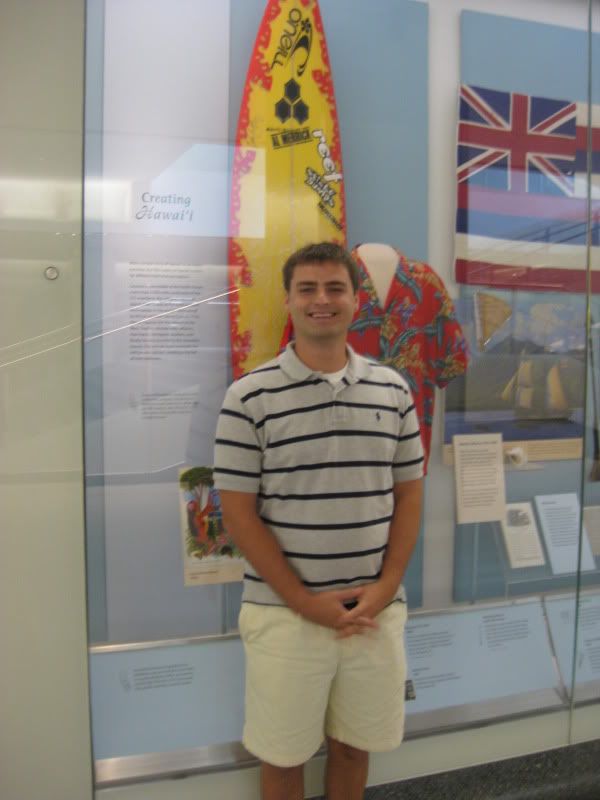 I get a kick of out seeing modern things in museums, things I have actually used or seen in my lifetime. Like this gas pump. Except, since I don't drive, I've never actually used a gas pump, which makes this picture sort of historical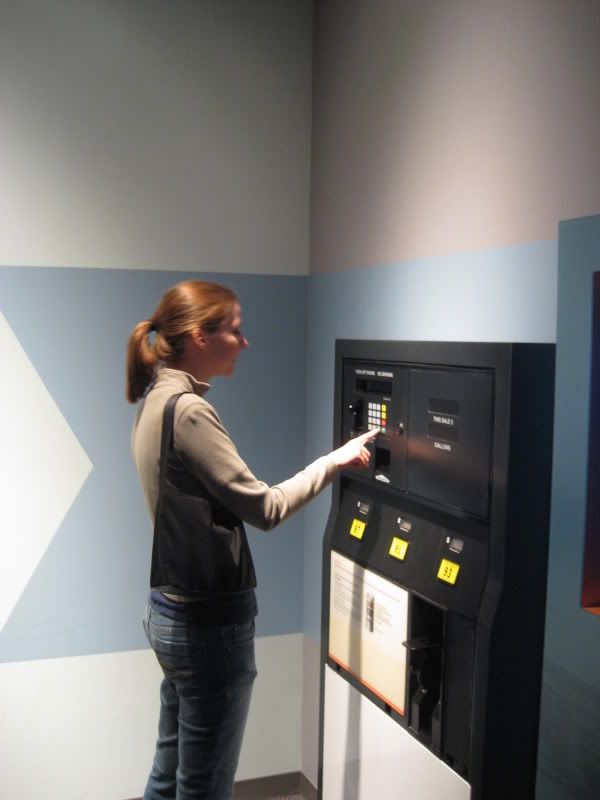 Tree stump from Spotsylvania. (This one gave me chills. We're talking a 150 year old tree stump from an historic battle site!)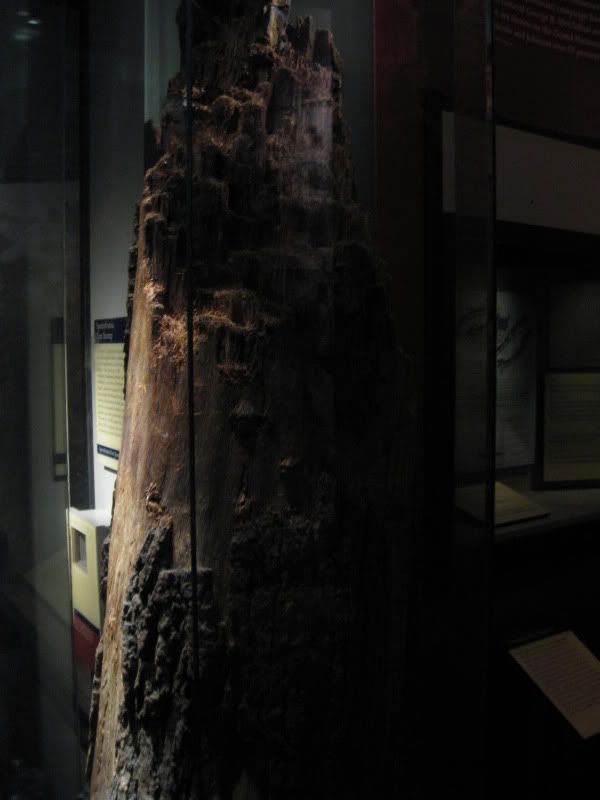 Seeing everything with Joey was a lot of fun and made everything seem new again. One of my favorite things about my family is their interest, knowledge, and excitement for history. I may be the one with the history degree, but I only have that interest because of the love and respect for the past that my family has nurtured for as long as I can remember.
My junior year of college I was writing an article on a Civil War battle site about a half hour from our house. Despite us having visited it numerous times, I was having trouble finishing the article. So Daddy, Mom, Joey, and I piled in the truck and went to visit again. We toured the site, walked in the surrounding woods, and drove throughout the town looking for things for me to write about. I don't know, I'm going home soon, I'm feeling a bit mushy.