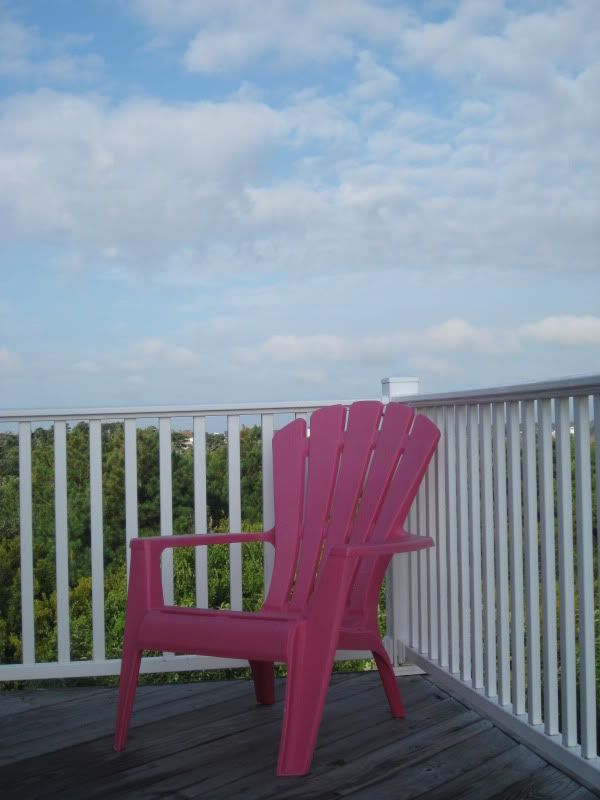 I returned Sunday from my mini-vacation to the beach, home, and Chapel Hill. While it was a good trip it was also a bit of a wash-out as it rained practically the entire time I was there.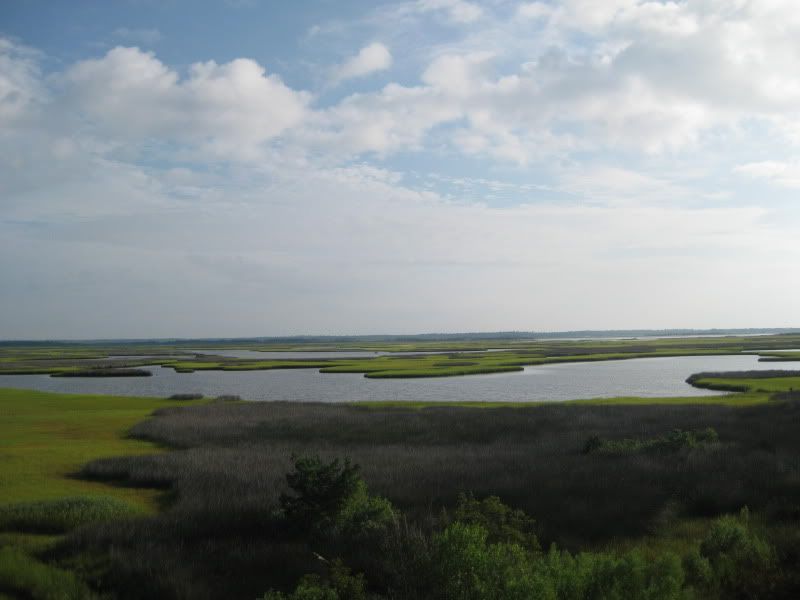 I arrived Wednesday afternoon, having left DC by train to Baltimore, took a plane to Charlotte, and then another plane to Wilmington. (By the time the trip was done, I went through five airports in five days in three states.)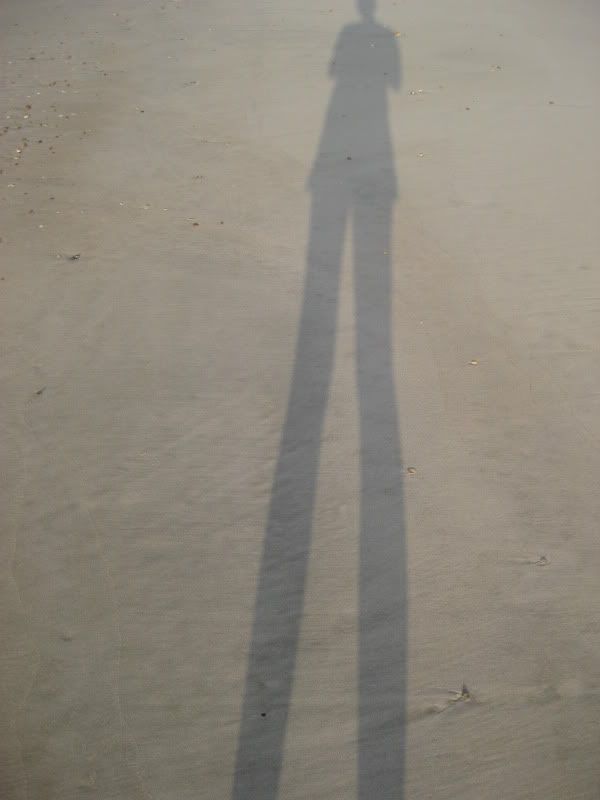 As soon as I reached North Carolina airspace it began to rain. Which it would continue to do the three days I was at the beach, stopping Saturday at home, before picking up again Sunday in Chapel Hill. I was able to lay out for a grand total of two hours on Thursday, and even then it was overcast. It was perfectly lovely Saturday before we left though, of course.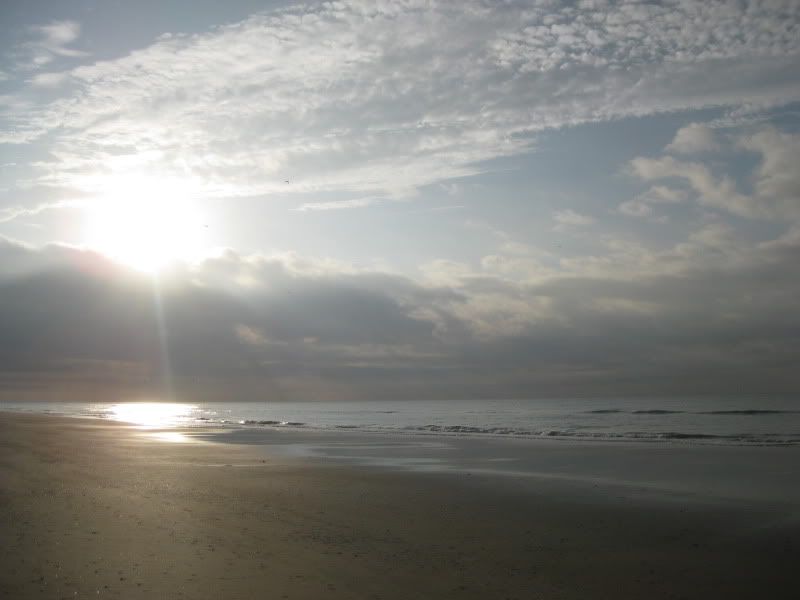 It didn't go as planned -- no tan, no Battleship, no wild horses, but what are you going to do? I prefer things planned and scheduled to the minute and for the weather and any other forces to follow and bend to my will. It rarely happens. So instead I spent lots of time with the family, watched the first season of
The Big Bang Theory
, ran on the beach, commissioned the brother and nieces to make me lanyard keychains, got a pedicure with the ladies, hung out in a shark's mouth, found my second ever piece of sea glass, and finished two books.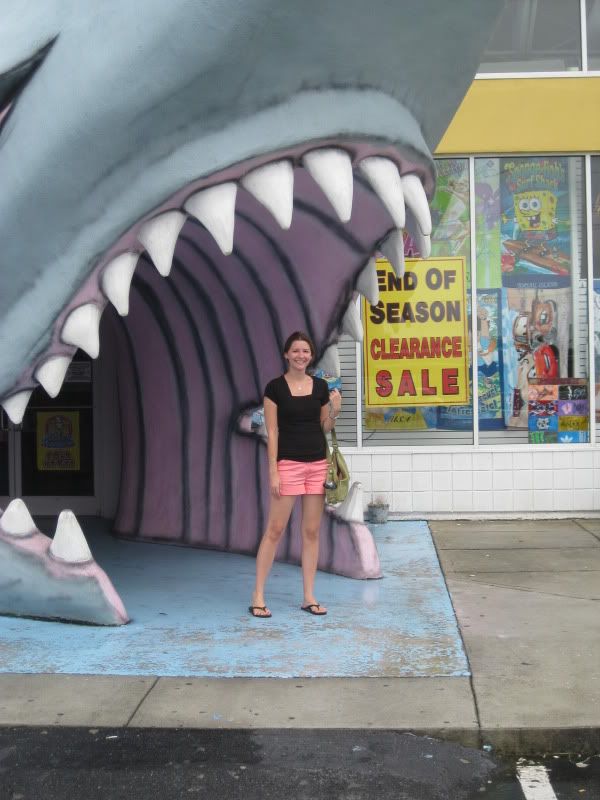 I was also stalked by a seaman. He was in my room the first night and I have this thing about being stared at so I put him in the hall. This confounded my family of course as he had not been there previously. (Except for my mom who knows me and my neuroses too well.) For the rest of the trip he was surreptitiously placed in someone's bed, suitcase, or in this case, watching me from the blinds.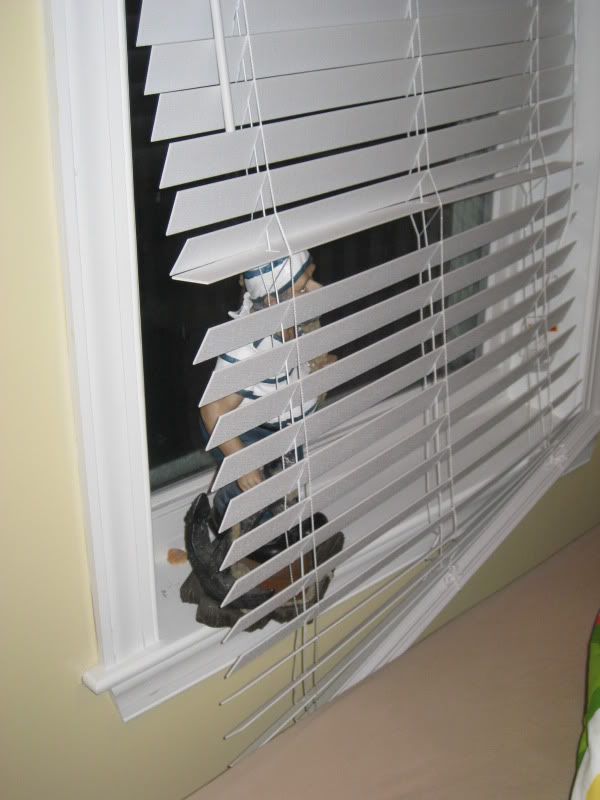 And that was the beach. On the way home we stopped at Wilber's for the greatest eastern North Carolina barbecue. And we didn't get charged for one of the side items because I was wearing a UNC shirt. Needless to say, that doesn't happen in DC.