Last weekend I went home to North Carolina for the U2 concert at Carter-Finley Stadium in Raleigh. I bought the tickets in April and can't believe how fast it got here, and that it's already gone.
I've said it before, that I think for the most part I've grown more tolerant of other views, except for when it comes to U2. I think this is because I connect to their songs on such a deeply personal level. The best word to describe it is
visceral
, which is how my friend Jan described it after we saw them in concert in 2005. There are certain lines, notes, guitar riffs, and
Bono
solos that just inspire and pull at me unlike anything else. I very rarely let my guard down or let something sweep me away, but when I listen to their music, I barely notice anything or anyone around me. Which when you're in a stadium with 60,000 other people, is a big deal. It was a practically-perfect show and I hope to repeat the experience many times in the future.
The spaceship stage. (Amid the regrettable sea of
Wolfpack
red. Ugh.)
Mom and me.
Opening -
Breathe
.
Video screen expanding.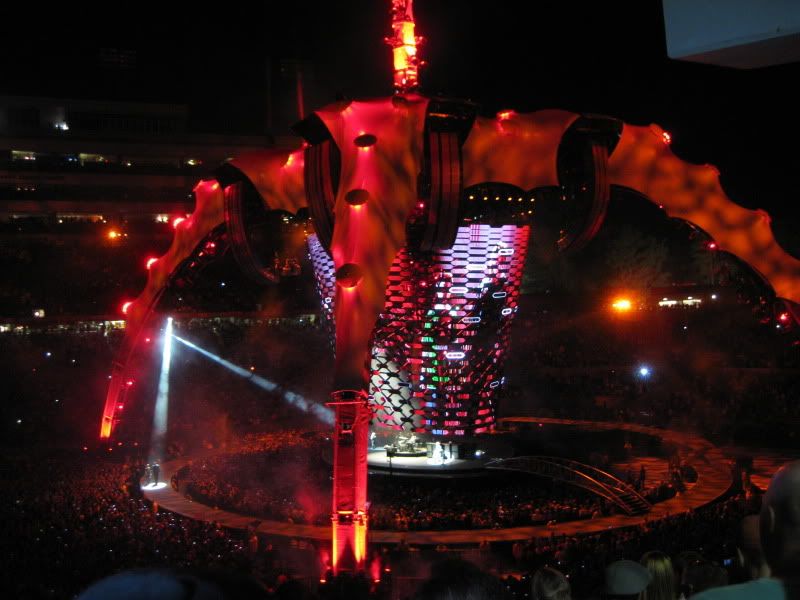 Close-up.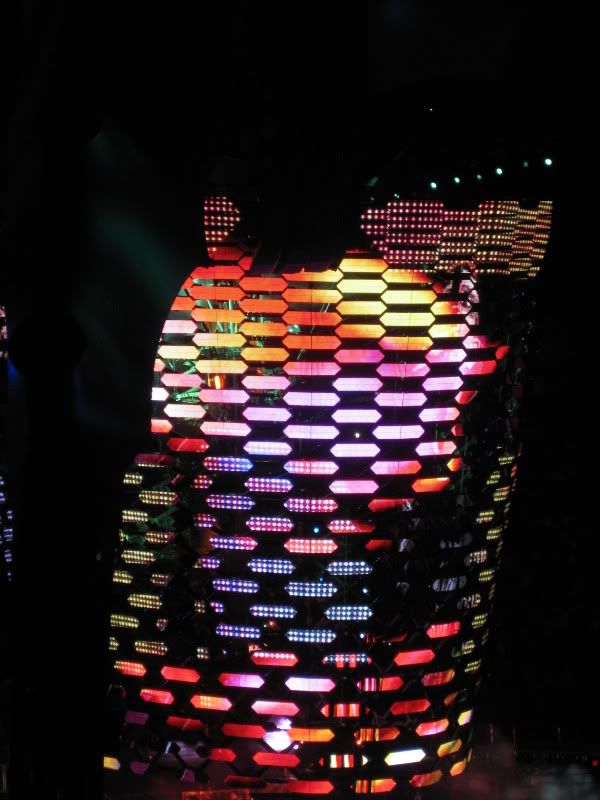 Bono
.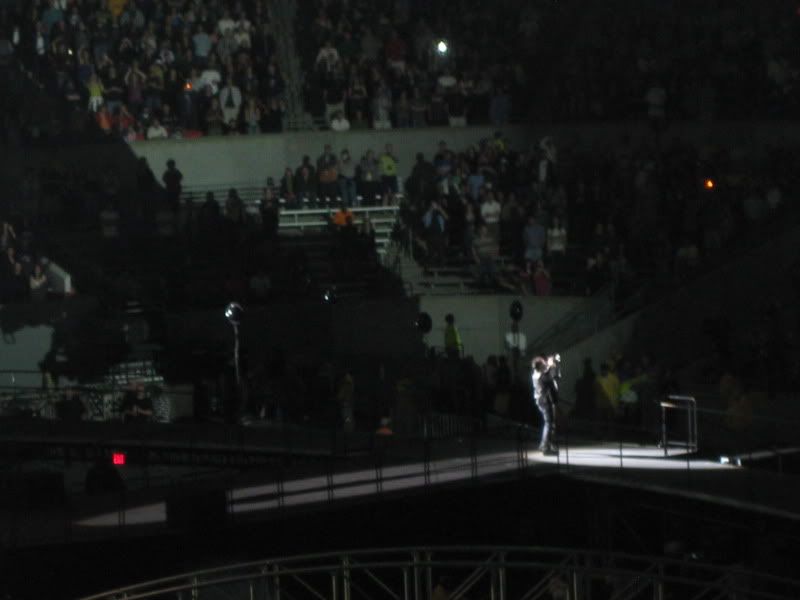 A blurry Edge and
Bono
, acoustic
Stuck in a Moment...
Ultraviolet (Light my Way)
and an attempt to capture the coolest mirror/disco ball ever.
Sunday Bloody Sunday
- green for Iran.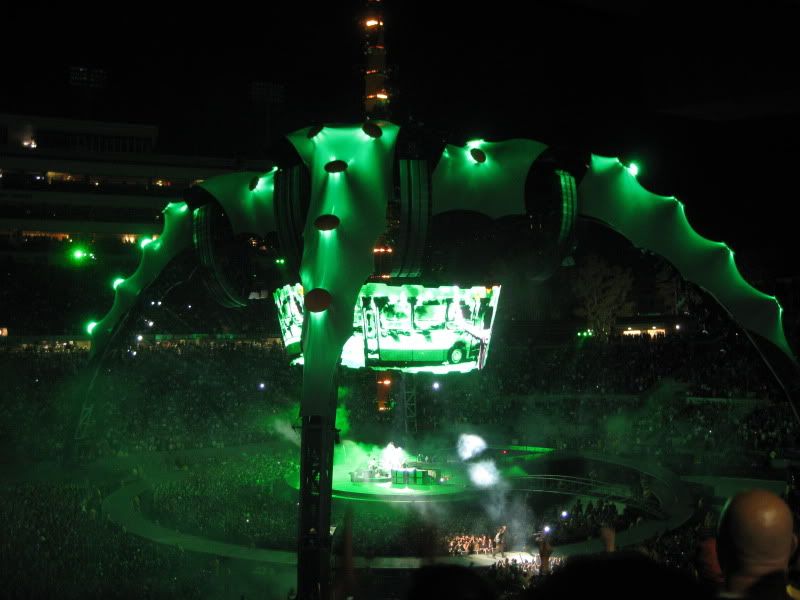 Thanks, boys.
Highlights:
Improvised

Amazing Grace

and

Lean on Me

Acoustic

Stuck in a Moment...

The point where

Bono

took an audience member's political banner and began singing a hymn, before tossing his microphone to the guy and letting him sing, which he did very well, before tossing it back.

Anytime any of the band members moved around on the bridges and around the stage.

Mom

really

excited the first time she saw The Edge
Lowlights
:
Drunk guy beside me who fell on the row in front of ours, then stomped on my foot, kicked over our drinks, and kept trying to sit in my seat.
Drunk couples in front of us, one of whom kept rubbing on her friend's husband, before later also falling on the row in front of her.
Seriously, too much

Wolfpack

red.