At the mall tonite, Banana Republic was having a nice sale and I bought a tank top and a cardigan. Once home, I realized that this makes the 13th cardigan hanging in my closet. (Not counting any spring/summer cardigans under the bed in storage. Or the two sweaters I cut up the center to make cardigans. Or the open front sweaters may also be cardigans. But don't cardigans technically need to have buttons? Should I type cardigan one more time?)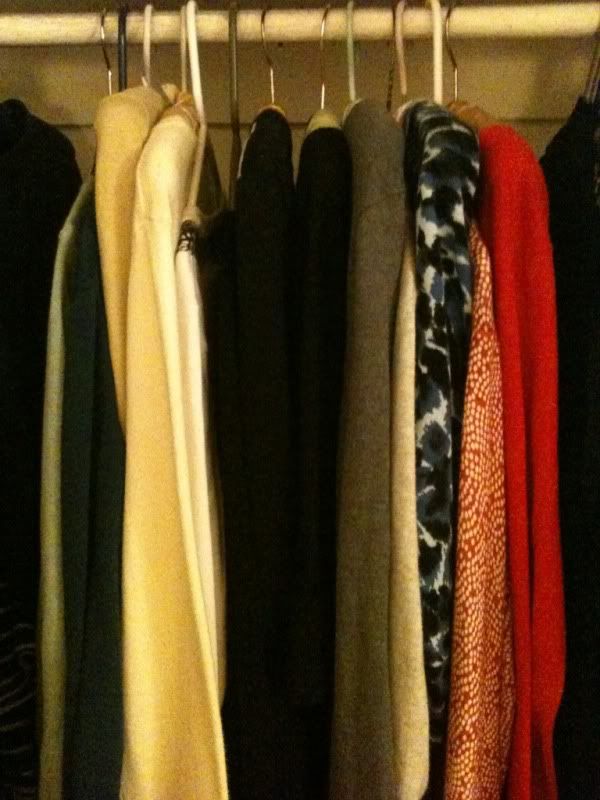 To be fair, this one was originally $60 marked down to $22 and in a pretty apple green color. It was also a petite, but still fit me. The cashier, however, also noted it was a petite and pointed it out. Just trying to be helpful, I guess? Though I really did want to scream, "This is a bulky coat! It's very cold up here and I have a little winter weight! I can be petite!"
Instead, I took my purchases, nicely wrapped in tissue, and left the store. To go down to the food court and buy some Taco Bell*. Which was the reason for having them wrap the clothes in tissue anyway: To put the taco bag in with the clothes and only have one bag. Classy, right?
*I know it's bad for me and they've proven something about the meat not being real meat, but it's so good!