It's perfectly acceptable to forgo plans so you can stay home and watch it rain.
I love rain just about more than anything and it has been ages since I was home during a good storm. So late Saturday afternoon, as the sky began to darken and thunder sounded in the distance, I grabbed some tea, a book, a blanket, and curled up on the couch to listen to and watch the rain hit the window.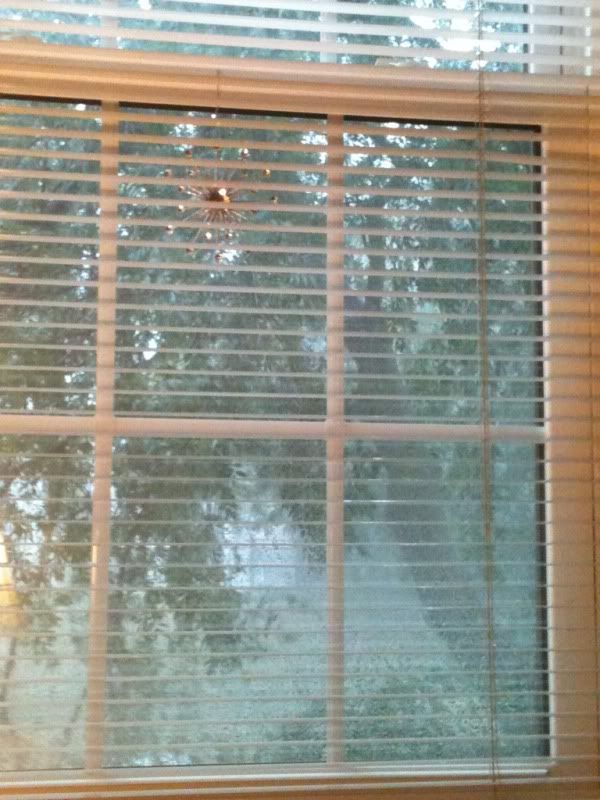 The Hope Diamond really is worth the hype.
Brandie and I went to the Natural History Museum on Sunday morning. Our first stop: something shiny.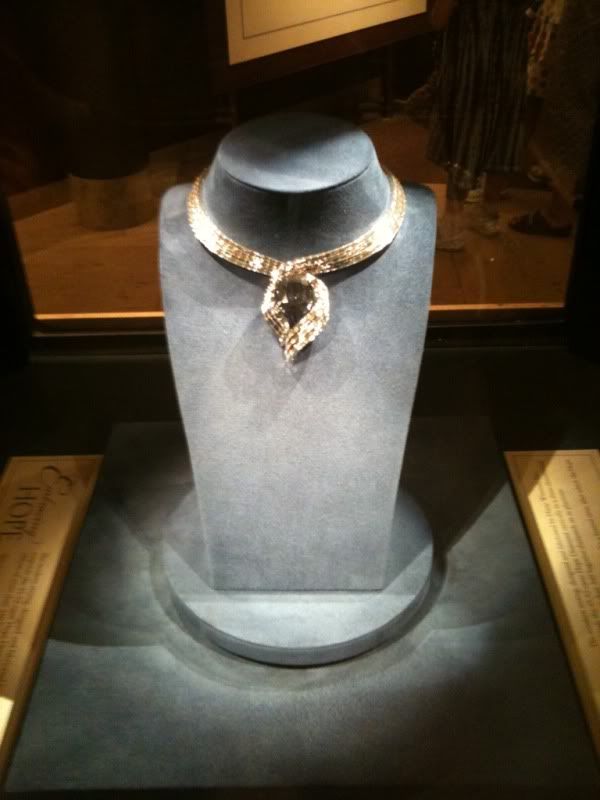 The rescue vessel for the Chilean miners is really small.
The main reason for our trip to the museum was to see the new exhibit on the Chilean miners. It was pretty small but did feature items on loan from the miners, including a signed flag, letters, and a helmet. There was also one of the test rescue vessels and I'm not sure I could have fit one leg in there. (Slight exaggeration but it was small.)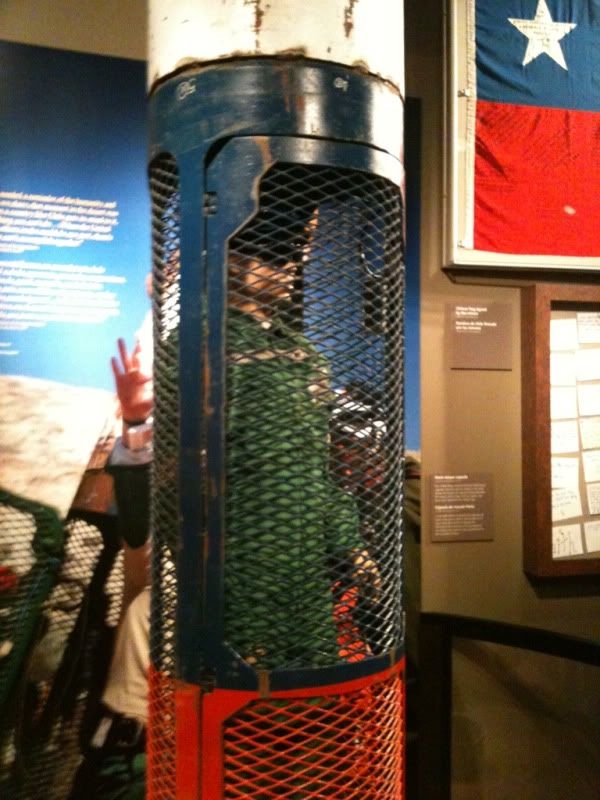 According to a blood pressure cuff in a museum, I have high blood pressure.
There was also an exhibit on race at the museum and one of the displays allowed you to test your blood pressure. This is because apparently one of the stereotypes over the years has been that African-Americans have high blood pressure. Now, any other time I've had my blood pressure checked, including most recently last month at work, I've been normal to too low. Well, today I was in full on hypertension mode. I'm going to blame it on the fact that this was a blood pressure cuff in a museum and that as I sat there reading the warnings of "might faint or feel pain," my heart was racing a bit more than usual.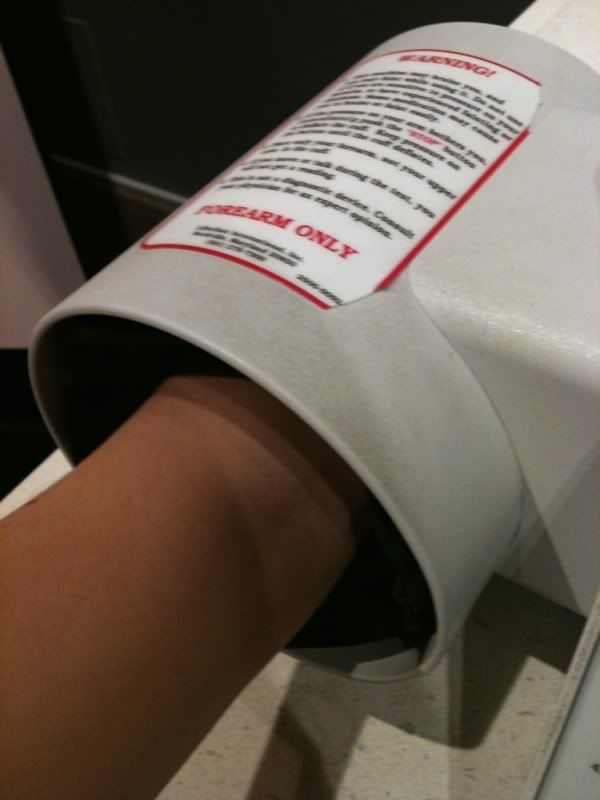 Not all brisket is created equal.
A new restaurant opened in Penn Quarter called Hill Country Barbecue. Between numerous trips to Texas over the years and my Daddy's supreme grill master skills, I've had my fair share of brisket. (And probably the share of a few others as well.) This brisket was just good, but not great. Same for the beans and the cornbread. Very good, however, was the water out of a mason jar.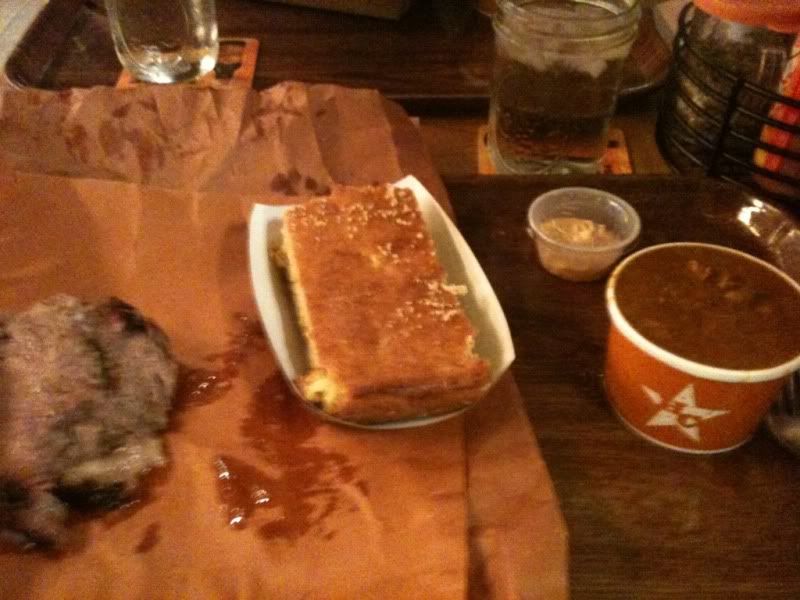 Ulta is amazing.
In the past few months I've kind of become addicted to beauty blogs and how tos on You Tube. As a result, I spend a bit more time in Sephora than is prudent. And while I thought I'd been in an Ulta before, today I discovered this was not true and that it is a wonderful, wonderful place.
Ryan Gosling is crazy stupid hot.
B and I ended the day in a cool movie theatre to watch "Crazy Stupid Love," which was crazy stupid good. (Is that getting old yet?) Funny, well-acted, and well-written; it was just a solid film.