"The quietness and the proud look of it; nothing very bad could happen to you there. If I could find a real-life place that'd make me feel like Tiffany's, then I'd buy some furniture and give the cat a name!"
-Holly Golightly, Breakfast at Tiffany's
Other than Fred's monologue in the rain at the end, this is my favorite quote from BAT. While Holly uses Tiffany's quite literally, it really leads to the much broader idea of a place representing comfort, ease, safety, and bliss. For years I've been collecting a bank of places, things, and ideas that compose my own "Tiffany's." From a place like Chapel Hill to an object like my blanket, they become armor that almost nothing can penetrate. "Nothing very bad could happen to you" because you always have these places to run to or these things to hold that will back you up. And it's an amazing feeling.
I've been in three different Tiffany's stores and while they are very lovely, they don't really give me that impenetrable feeling. But I still love to go and channel a little bit of Holly.
On Friday evening in San Francisco, as Jan and I strolled around Union Square, looking at all the stores and buildings, she suggested we start our Saturday morning by grabbing some Starbucks and literally having breakfast at Tiffany's. And this is why she's one of my best friends, people. There may have been an actual skip or dance on my end at her suggestion.
The Inspiration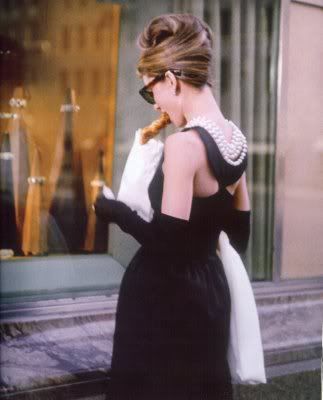 The Reality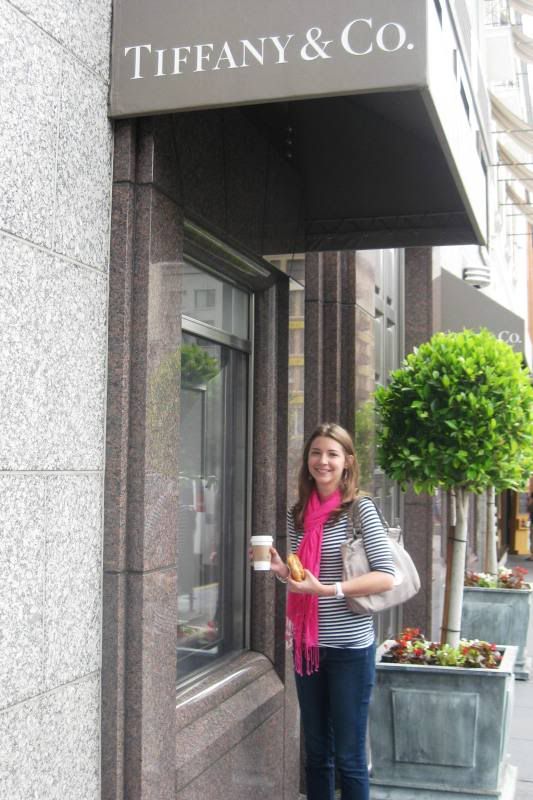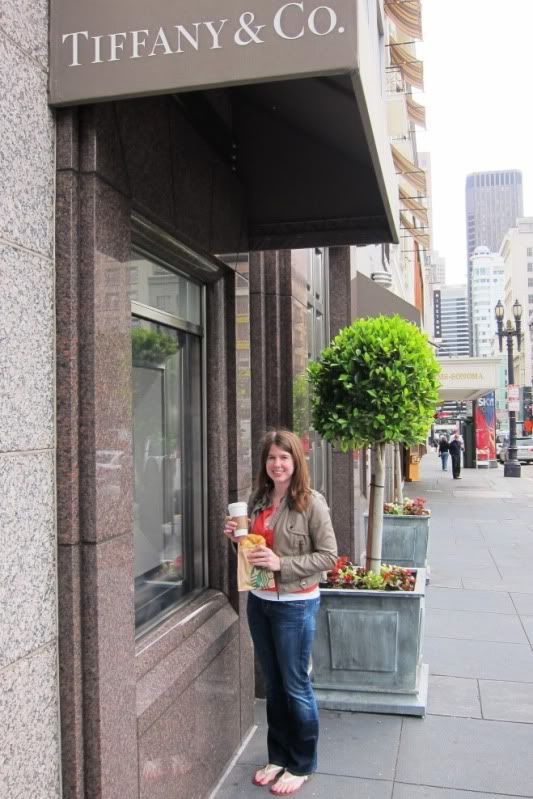 It was just a silly little gesture that felt really, really nice. It felt right to visit the store with Jan as she loves the movie as much as I do.
The Rest of the Story
My first trip to a Tiffany's was when I went to New York City in 2004. My friends and I went in, admired all the lovely items, and left without purchasing anything. I was just a 20-year-old college student who needed her money for more vital things.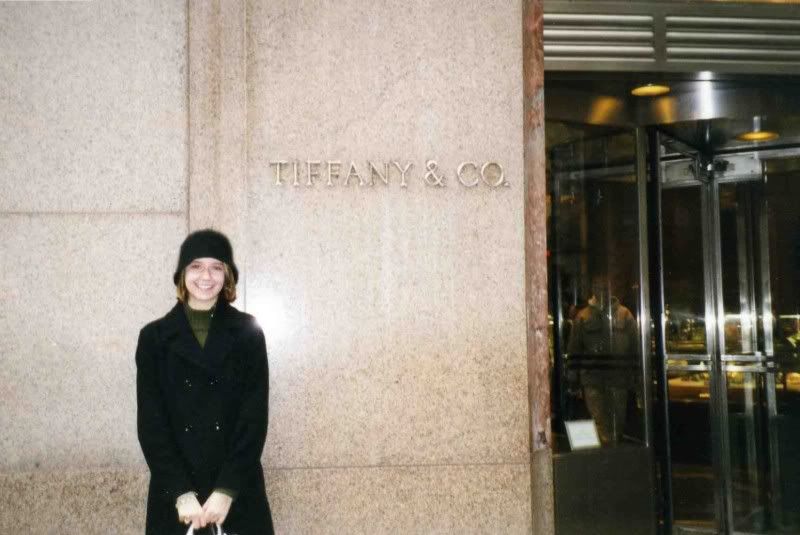 First Visit
Fifth Avenue, New York City
March 2004
When I went to Chicago with Brandie in 2009, we went by the store during our jaunt down the Magnificent Mile. After mentioning that I'd always wanted to buy something there, Brandie, in all her infinite wisdom, said something along the lines of, "Well, why don't you?" So I did. And every time I wear my necklace I think of a trip to Chicago with a great friend.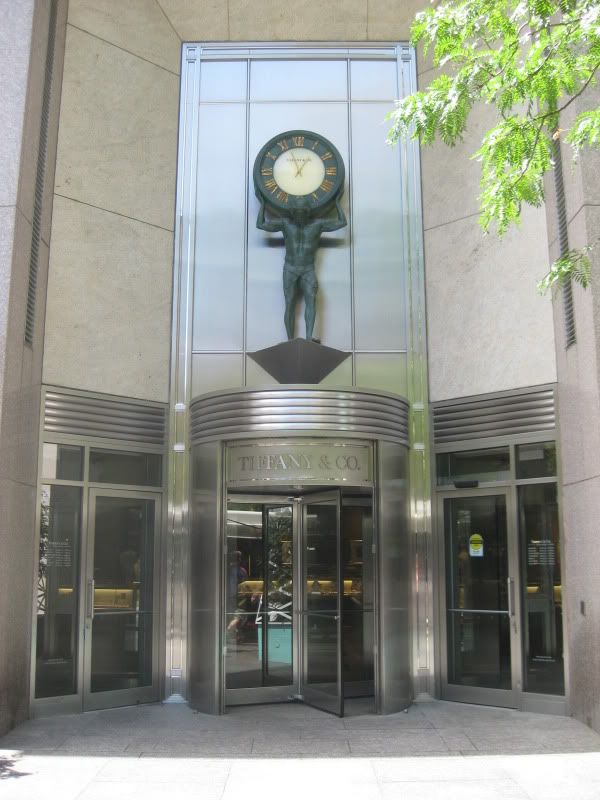 Second Visit and First Purchase
Michigan Avenue, Chicago
July 2009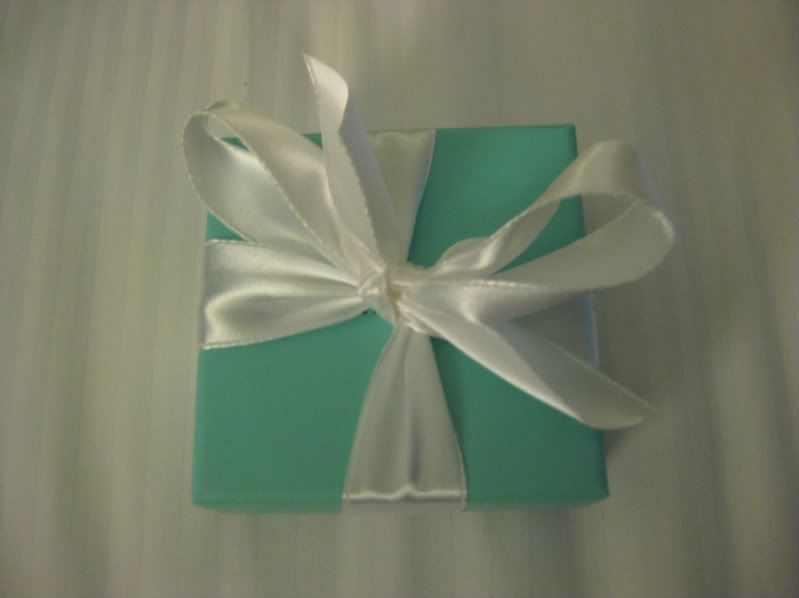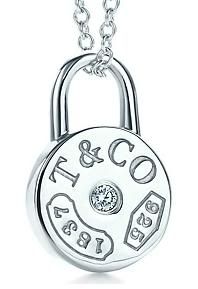 In San Francisco, seven years after my first visit, I bought a simple silver ring that will remind me of another great trip with another great friend.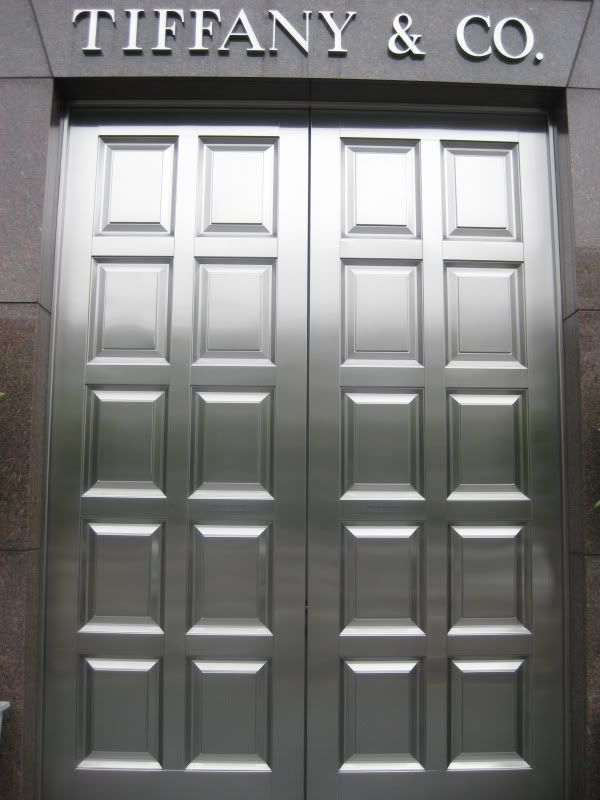 Third Visit and Second Purchase
Union Square, San Francisco
July 2011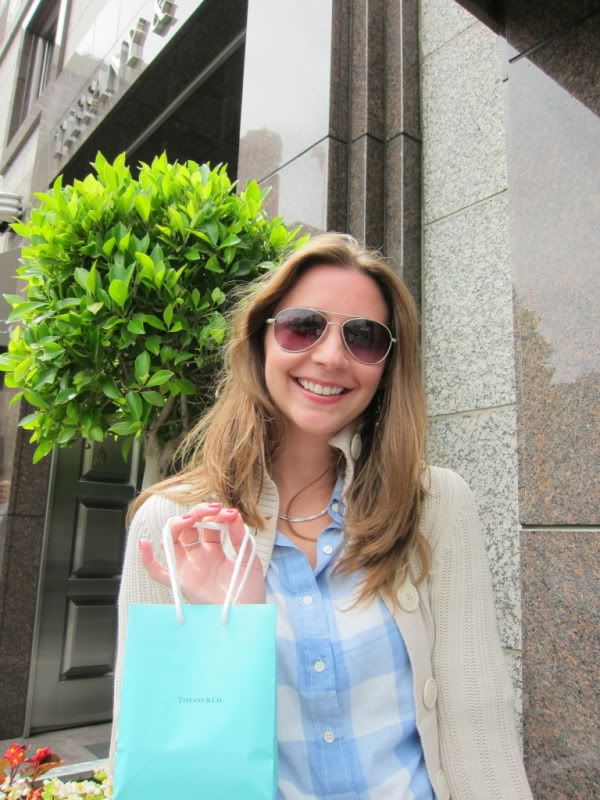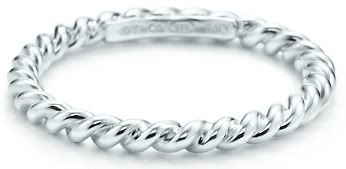 And that's my Tiffany's story thus far. Next on the list: Ask for a sterling silver telephone dialer.
I resisted writing this because I don't want to come across as boastful or shallow. But I think everyone works hard so we can afford the things we like whether it be a nice dinner, a day off with the family, or a cool gadget. And I still maintain a fierce devotion to Forever 21 jewelry and Target pajamas.