I have a really busy week ahead and needed to have a very productive weekend in advance of it. Things to do included:
Buy plates at Target.
Grocery shop for life.
Grocery shop for book club potluck.
Read my stack of magazines.
Sort mail.
Switch out summer and fall clothes.
Clean bathroom.
Clean room.
Clean kitchen.
Clean living/dining room.
Make a skirt.
Make a bracelet.
Buy other stuff for book club potluck.
Prepare for brother's visit this weekend.
Of all the items on that list, exactly zero got done. Zero. While I don't often get all my to do items done, I damn well get at least one done. But nope, just the zero this weekend. Instead I:
Slept late on Saturday morning.
Ate a candy bar for breakfast.
Pulled out my fall clothes and went through them but didn't unpack or put them away.
Went to a concert with Shana.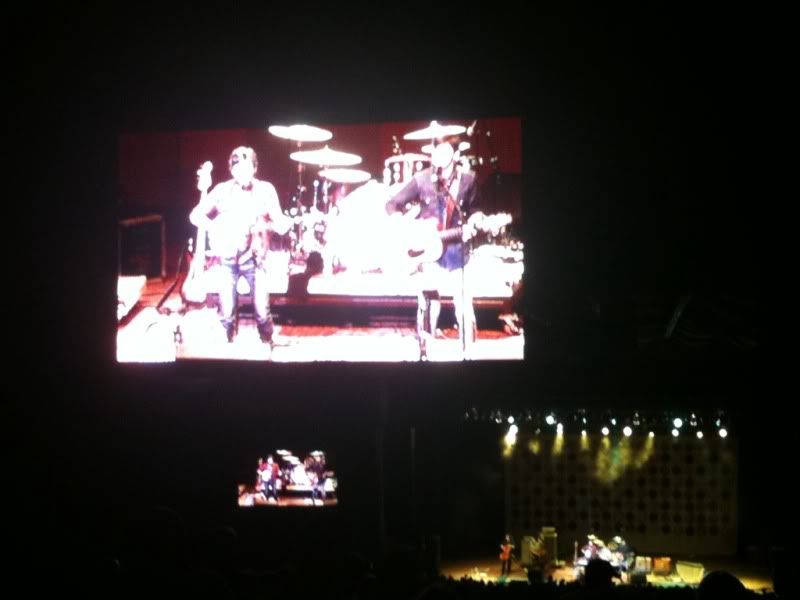 Avett Brothers. I am now a fan for life.
Slept late on Sunday morning.
Stayed trapped in my bedroom due to a suicidal mouse in my living room. (More on this later.)
Ate a cup of hash browns for lunch.
Took a two-hour nap on couch.
Started to make the skirt but stopped.
Ordered pizza.
Watched the Emmys.
Painted nails with gray and glitter to usher in fall.
Wrote this blog post and realized just how completely insane this week is going to be.
Had no regrets because sometimes a girl just needs her friends, some sleep, and candy for breakfast.