Today's earlier Wednesday Words were from the Rolling Stones documentary I'd
blogged about before
. Since then I've expanded my Rolling Stones catalogue and have come to really rely on a number of their songs. One of my favorites is "You Can't Always Get What You Want." This really hits home because, well, I always want to get what I want. I can't think of anyone who doesn't want to get what they want. But since sometimes I'll pursue what I want to an obsessive degree and/or at the expense of others, the song serves as a good reminder to calm the eff down.
When I saw
this print
on
Pinterest
-- that also perfectly matched my room -- I pinned it, printed it, framed it, and hung it. Now I have a constant reminder that my way isn't the only way or the best way. Hooray.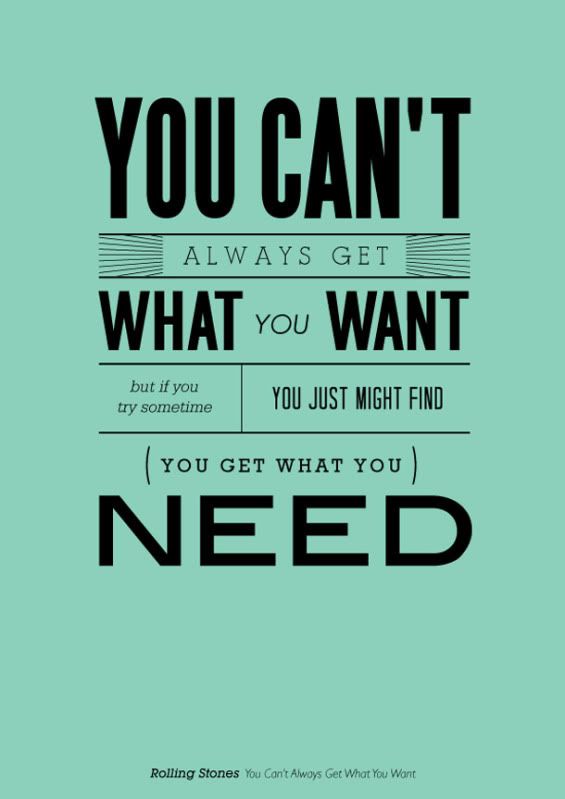 What it looks like on the shelf. (Along with my MTM-inspired "B;" a crown picture frame with a postcard photo of Queen Elizabeth and the Queen Mother; a diamond paper weight; and the Tiffany-blue book "Stuff Every Woman Should Know.")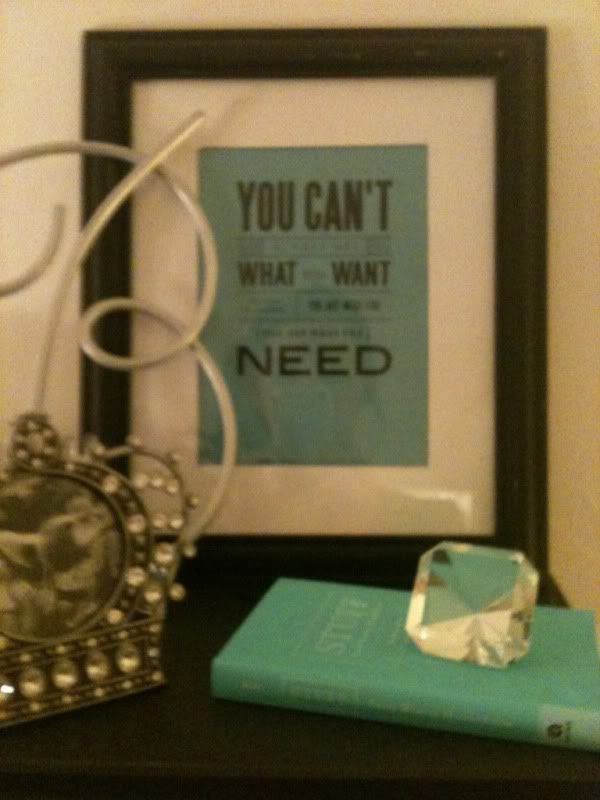 And what it looks like in the context of my room. (Please also note the pink pillows with bows that I just made; I'm kind of proud of them.) For the sake of honesty in blogging, while I do make my bed and arrange my pillows every day, they don't usually look that good at 10:00 at night.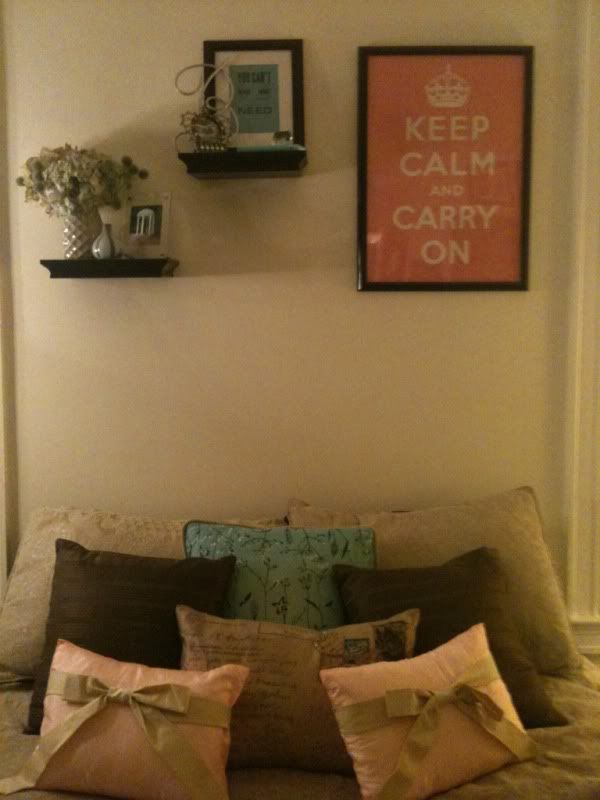 I think the location of this new mantra beside my other mantra, "keep calm and carry on," is a good combination.