Three days before Christmas, four ladies, coming from four cities, gathered in the town where it all started, at a place where they'd always wanted to stay, for 24 hours of talking, laughing, eating, walking, drinking, and gifting. And this is what they did on a dreary, but unseasonably warm, December
day
.
After Jan and I checked into the hotel, we waited for B and K to arrive. Once they did, and after a little catching up, we set out for Franklin Street, a mere 3 blocks away, and had Sakura for lunch.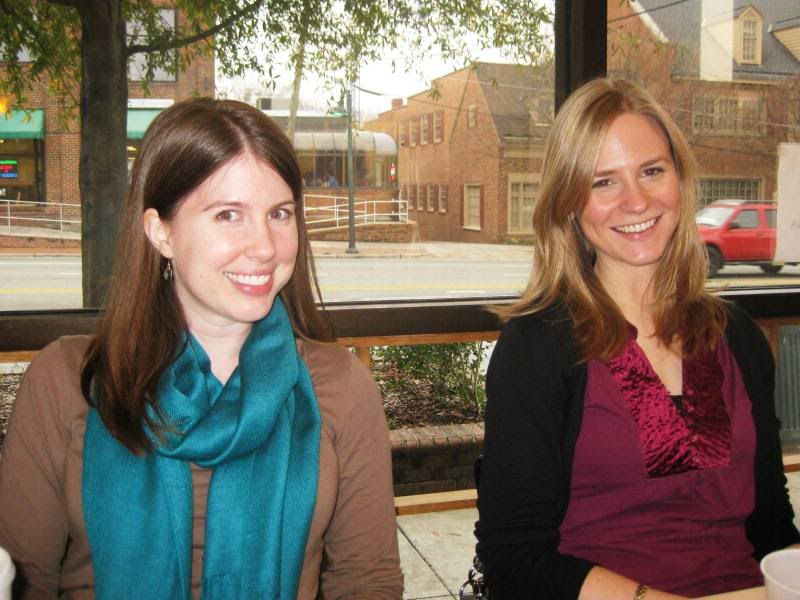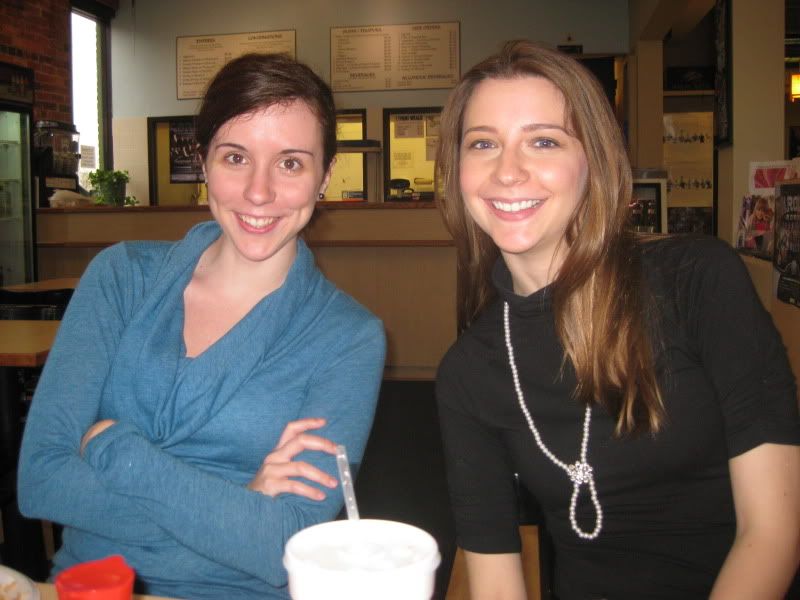 After lunch it was a walk through campus, stopping to make sure Davie Poplar was still standing, take a group photo with the Old Well, make note of all the still-loose bricks, and pretend, just a little, that we were students again.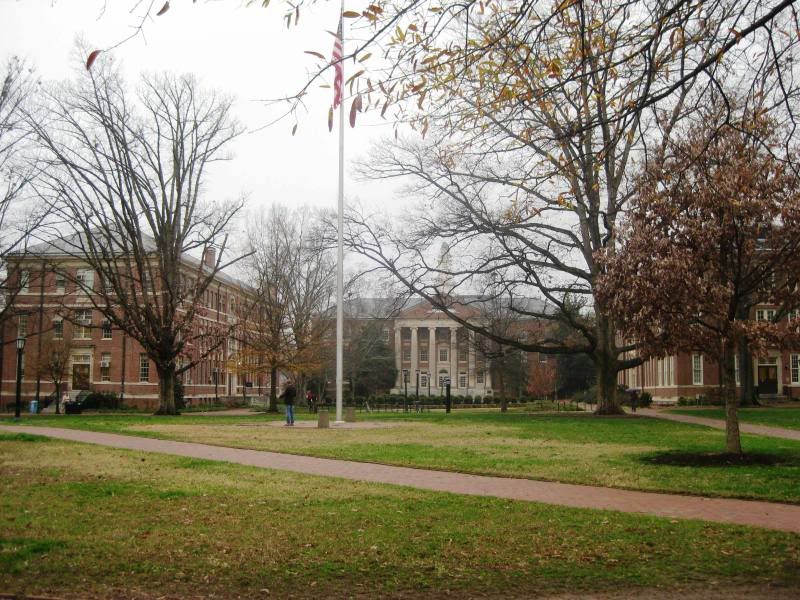 A stop at Student Stores was in order, of course, in case there was any Carolina paraphernalia we didn't already own. For instance, this amazingly chic ram's head toboggan. (I didn't buy it though. Have to draw the line somewhere.)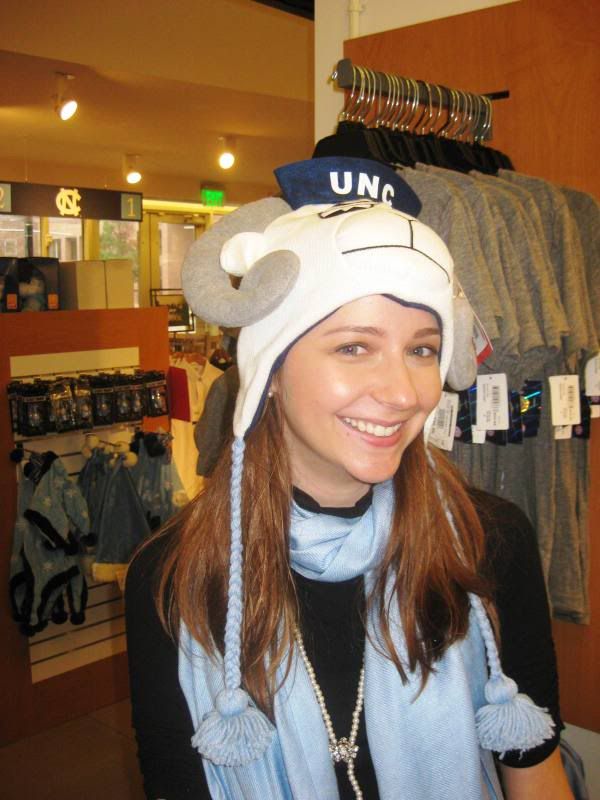 After debating waiting for a bus or risking the likelihood of a downpour if we walked, we started hoofing it to South Campus to visit the basketball museum. First we had to walk by the recently remodeled/rebuilt football stadium. It's big. Really big. Especially for a never-going-to-be-a-football-it's-always-going-to-be-a-basketball school.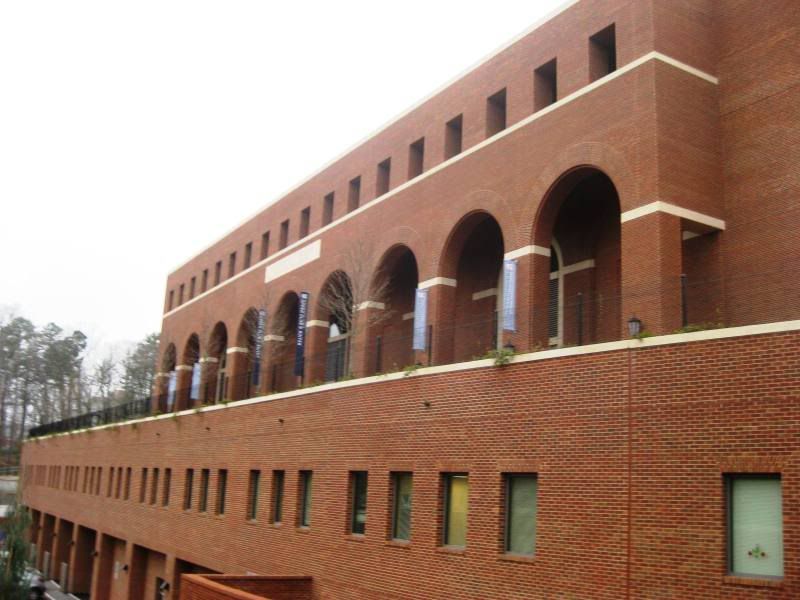 We got to the museum shortly after the skies opened up, and only 15 minutes before it was to close. (A fact NOT advertised on the website, by the way.) This was extremely disappointing as Brandie had never been, the four of us had never been all together, and we couldn't watch the awesome video introduction. However, we made the most of our 15 minutes and sped through.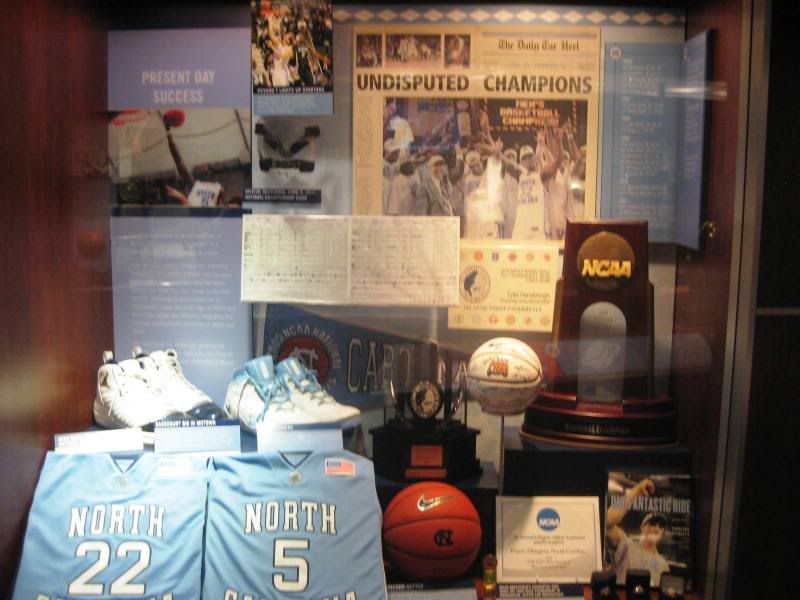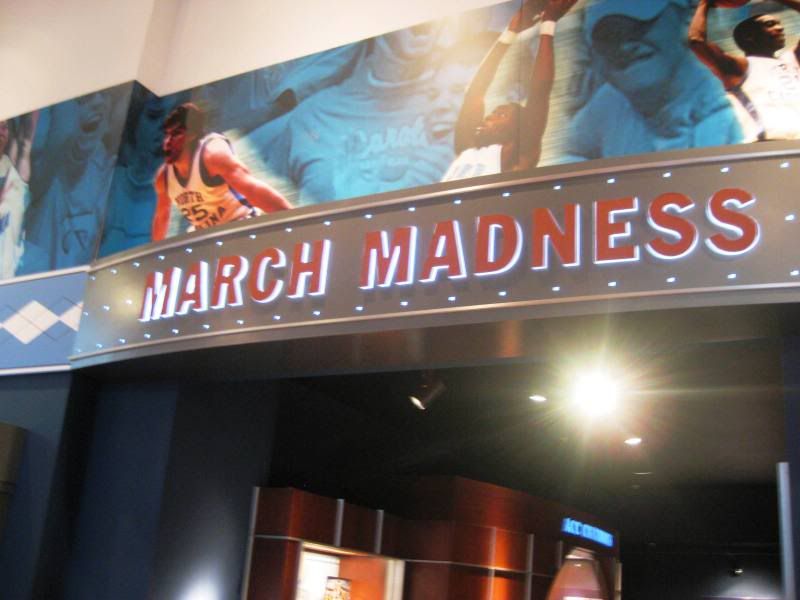 There was even some time for some fun photos. We each posed "hugging" some of our favorite players. (Karey and Hansbrough, Brandie and Felton, Jan and Jamison, and me and Montross.)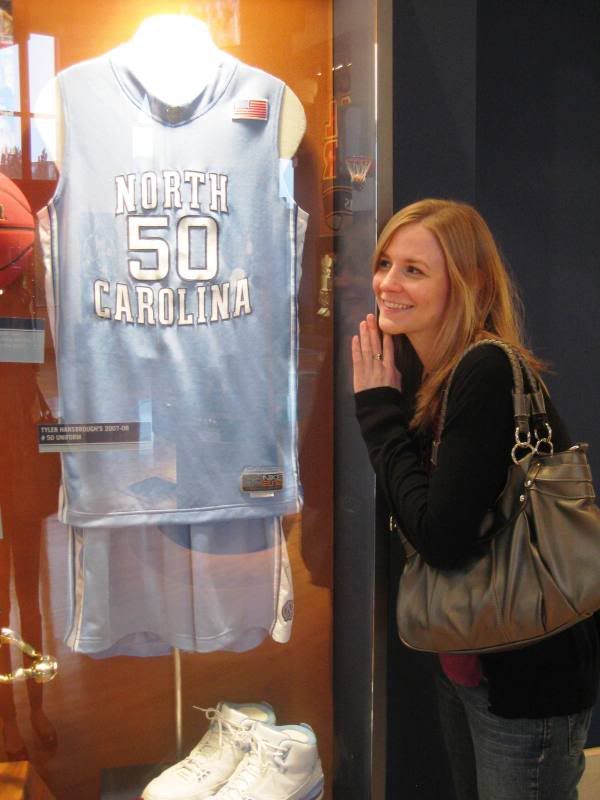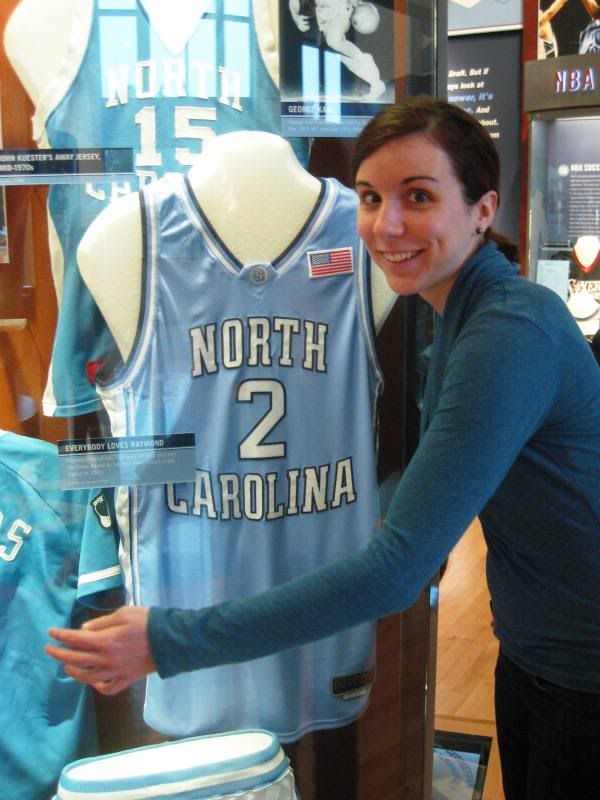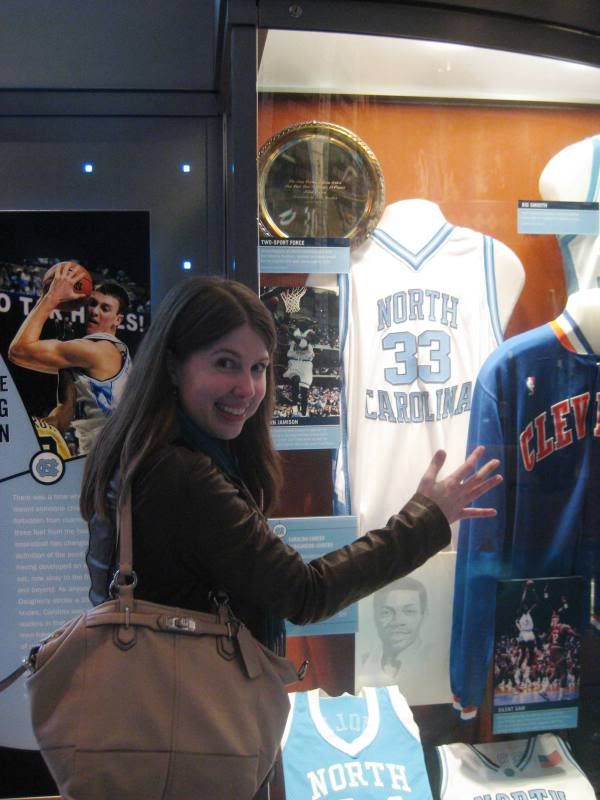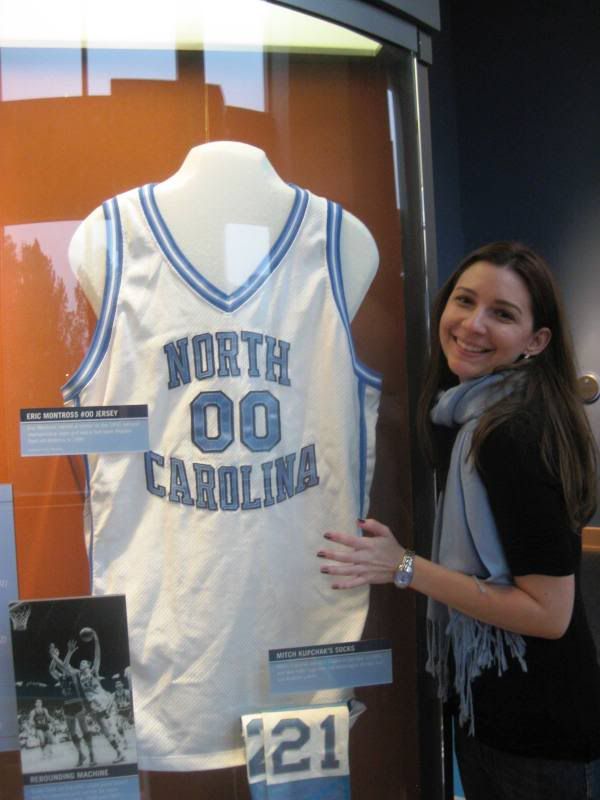 When we finished the museum we headed out in the pouring rain and caught the RU back to our hotel to rest and then ready for the night's activities.