Yes, yes, another Chapel Hill post. But seeing as how I had not been there in nearly a year, did you expect any less? This is just to highlight our hotel, The Carolina Inn.
From their website:
"University Alumnus and former trustee, John Sprunt Hill, built The Carolina Inn in 1924 and was gifted to the University in 1935 to be ' … A Cheerful Inn for Visitors, A Town Hall for the State, and
a Home for Returning Sons and Daughters of Alma Mater…'"
As four "Returning Daughters of Alma Mater," we'd each always wanted to stay here. And as we've done practically everything else you're supposed to do in CH, we're glad to have now crossed this off our list. It's the only hotel on campus and if you know anything about Chapel Hill you know its reputation. You never know if something is going to live up to your expectations, but I should have known that when it comes to Chapel Hill, they're usually exceeded. It just felt like an extension of our beloved University, and like we belonged there. A few tidbits:
Our room door was Carolina blue.
University and town history pervaded everything from the photos on the wall to the suite names.
Due to the combination of booking early, my alumni association discount, and splitting one room four ways, we each paid less than $40 for the night.
We got fresh cookies when we checked in and were (accidentally?) not charged for parking. (And if you know Chapel Hill, you know what a big deal this is.)
They replaced our broken coffee pot, brought us (many) extra fresh towels, and found us a DVD player when we wanted to watch a movie.
No one bothered us when we model walked in one of their hallways.
All in all it was a great experience and I hope to repeat it many times in the future.
Sign out front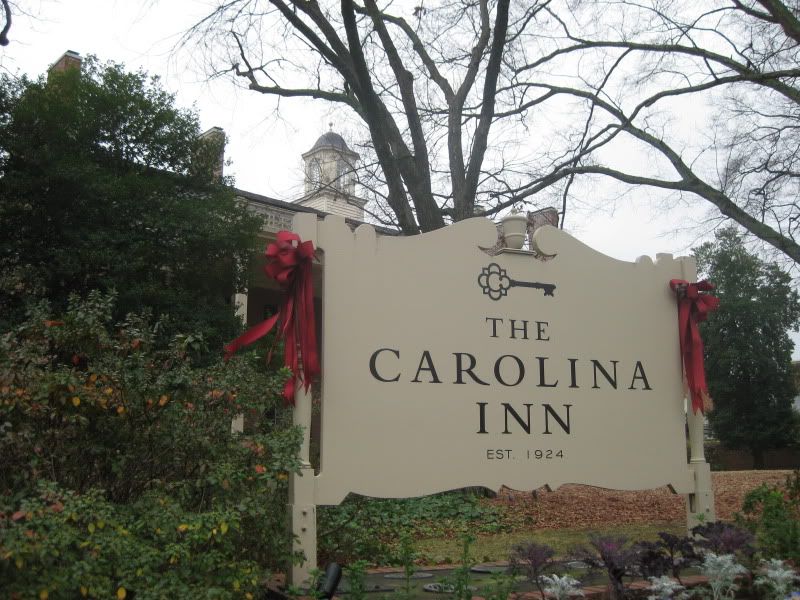 Our room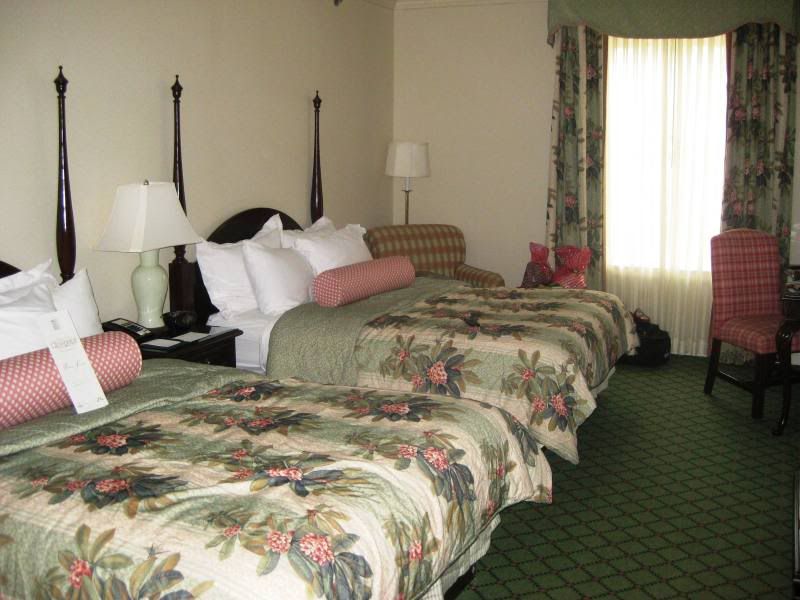 Gingerbread Old Well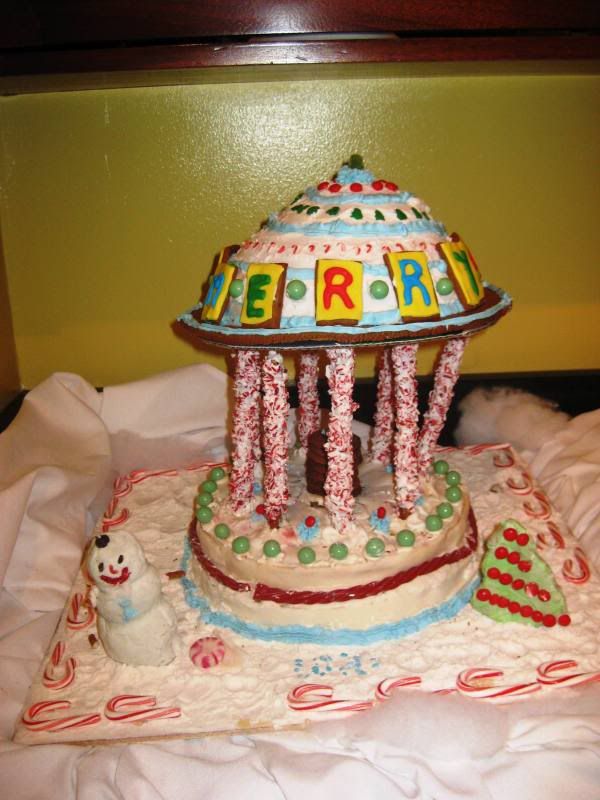 Each year they illustrate the 12 days of Christmas throughout the lobby.
These are 12 lords-a-leaping in basektball player form.