When I was home last weekend, we celebrated Mother's Day on Saturday with dinner at Texas Roadhouse. It's been awhile since I was home for Mother's Day, so it was really great to celebrate with the whole family. And I think Mom was pretty happy about that, too.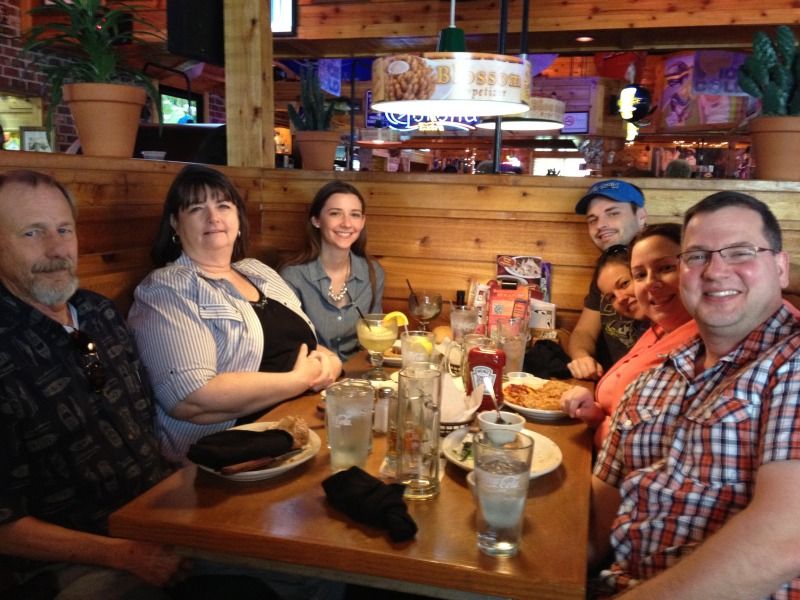 The group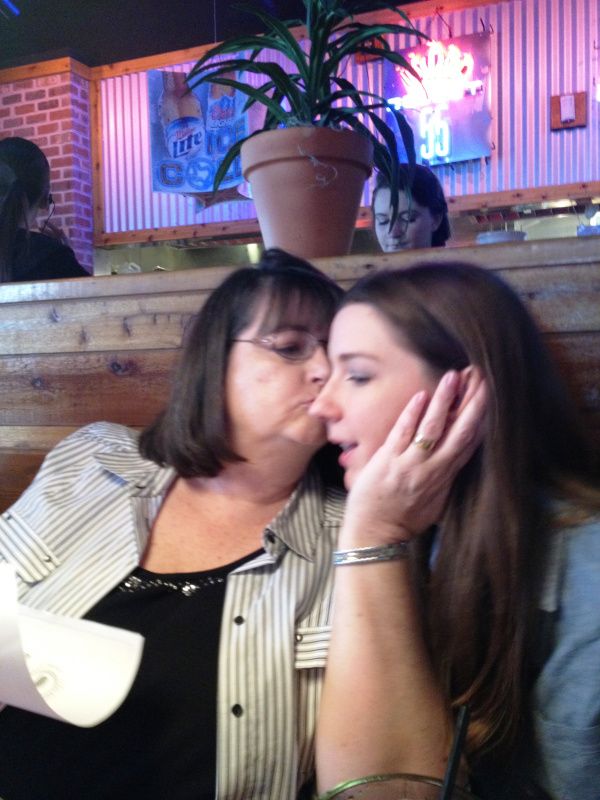 I think she liked her gift.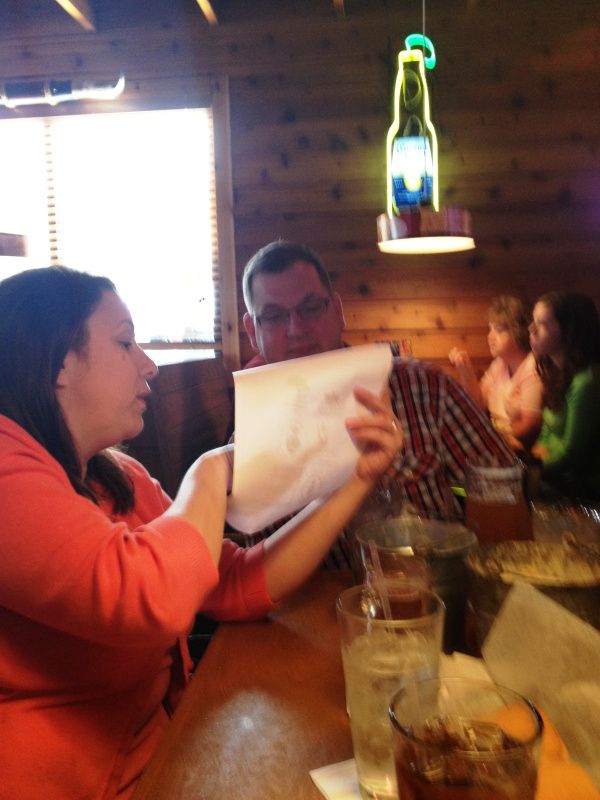 M&M reading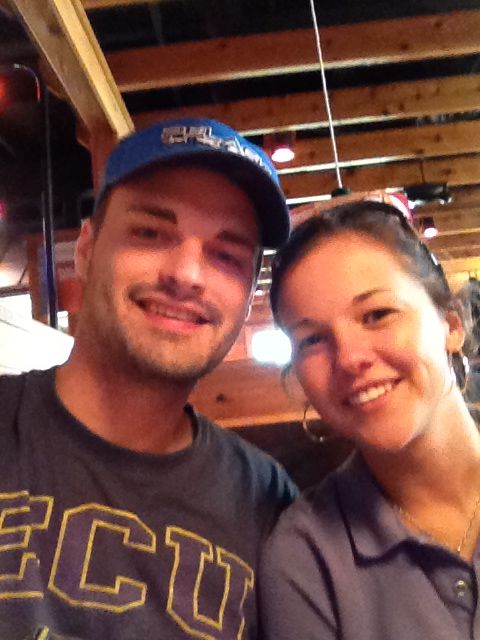 J&M cheesing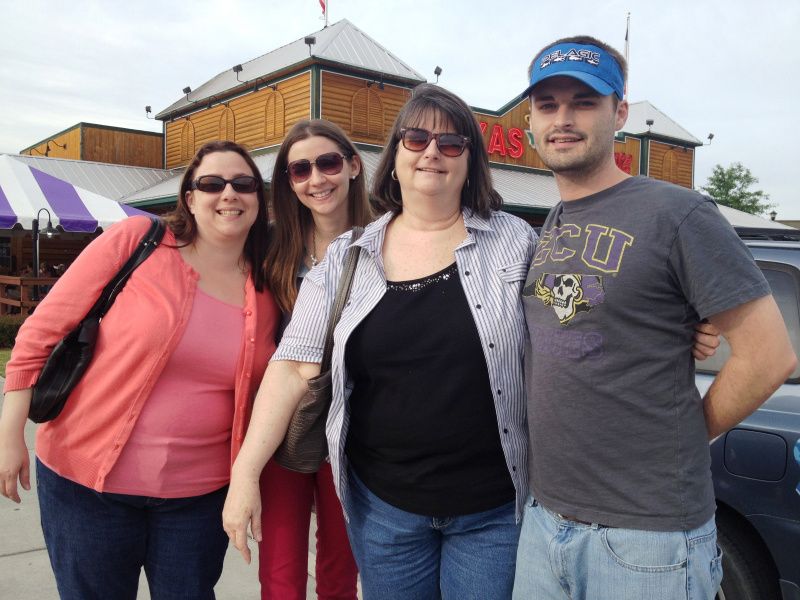 Mom and her kids
Happy Mother's Day, Mom!