I like movies, I like new places, and I like free things, so tonite's new thing was a trifecta.
I went to Silver Spring, Maryland to attend a free screening of the movie

The Rocker

.
I started the evening leaving work in Virginia, changed lines and picked up my friend Elizabeth in D.C., and ended in Maryland. Gotta love the metro. (And yes, the movie wasn't really free after I paid for the metro, but in my head, it was still free.)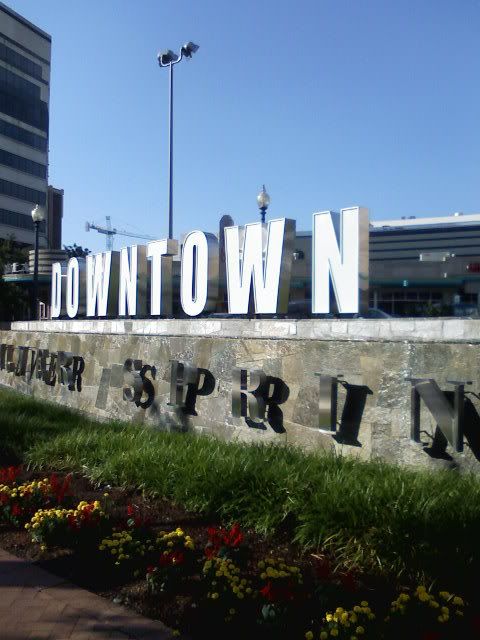 Other than the airport in Baltimore, I've never been to Maryland. Downtown Silver Spring was quite lovely, with a nice open-air shopping, dining, and entertainment area. Dinner and catching up with Elizabeth, a small margarita, and then a funny, funny movie, was exactly what I needed.