Francisco* is in one of his temperamental moods and is refusing to let me upload pictures. Final installment of Holiday Rewing coming...eventually.
My view today: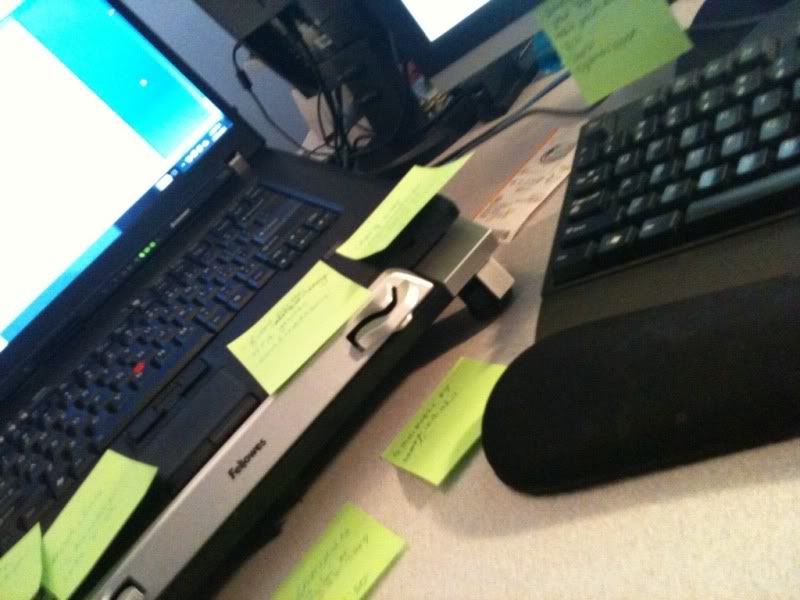 Seven post it notes. And today is a slow day.
And yes, that is a lottery ticket in the middle. I bought one for the big Mega Millions last month--the one with the Lost numbers. A few of my numbers match so I won $2! If I stop being lazy and cross the street to cash it in.
*My laptop.