I've really been struggling lately in coming up with things to write about here. (Which is quite unfortunate timing as I start a six-week writing class soon on personal essay.) But a quick browse through my iPhone photos revealed a number of activities that I haven't blogged about. And then reminded me of even more non-photographed activities from the past month.
Book Club
Generally my book club meets each month at a DC restaurant. But sometimes a member will host a potluck at her home just to mix it up and save a little money. This month I offered up my humble abode. It went really well and I really do love having people over. (Even though I had a number of anxiety attacks leading up to it, but that's just how I roll.) About an hour before people were set to arrive I realized I didn't have fresh flowers and I just can't have people over without fresh flowers. So to Giant I went/ran and purchased these. Three weeks later, I just threw the majority out but still have a few going strong. Best $15 ever.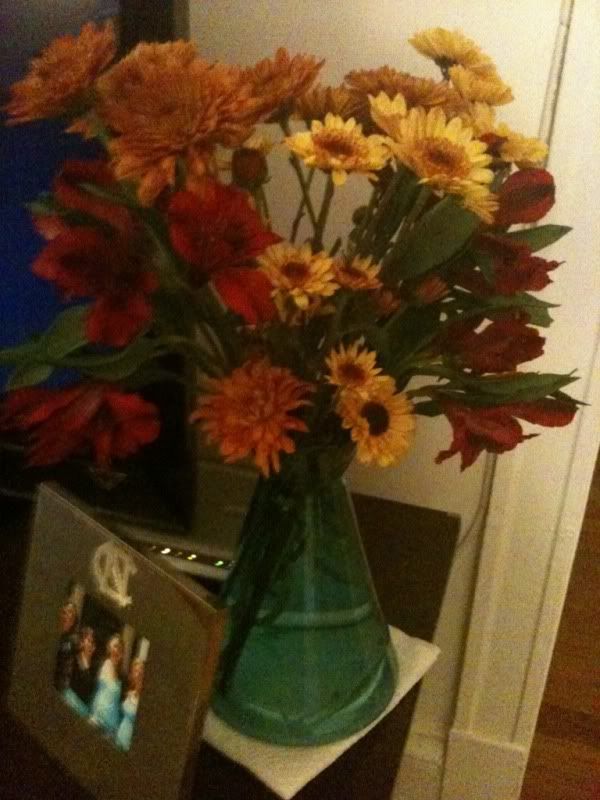 Joey and Michelle Visit
My brother and his girlfriend came for the weekend toward the end of September. I introduced them to my office, we took a tortuous drive through DC to get to the Nats game, watched the Braves prevail over the Nats, went to Eastern Market, went to the National Mall and visited the World War II and Korean War Memorials, took a Potomac River Cruise from Georgetown, and had some good meals.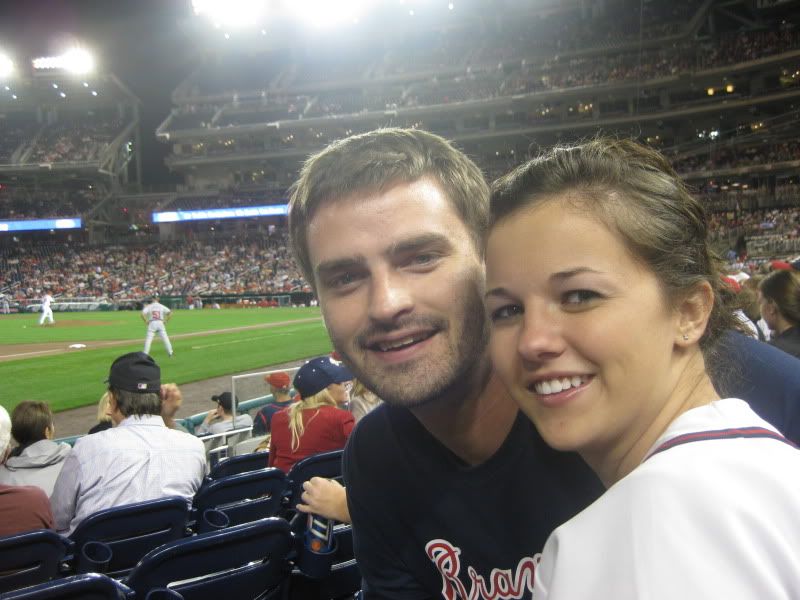 Presidential Visit
The wax museum here recently revealed the wax figures of ALL the presidents. All. The. Presidents. The roommate and I were a bit excited about this. (More on this later.)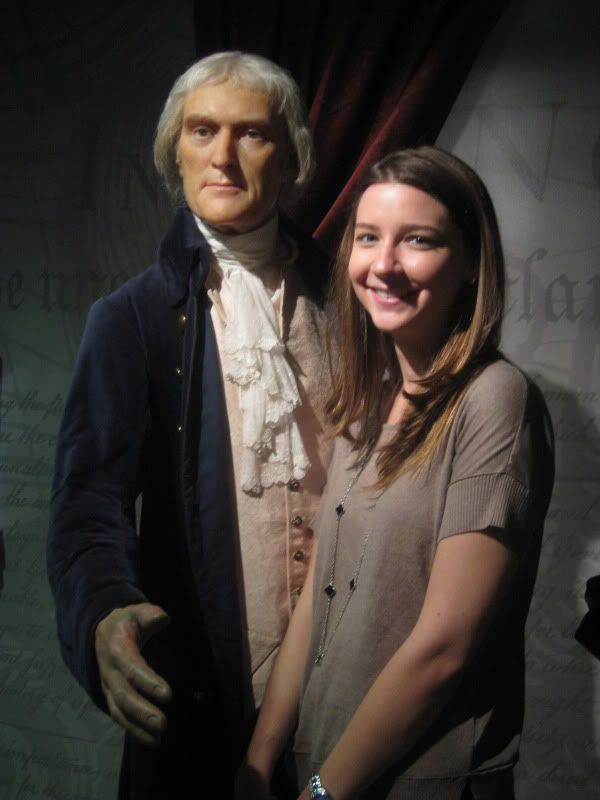 Les Miserables
In May I bought my ticket to see Les Mis at the Kennedy Center. Unfortunately, I was not a fan. Which I don't quite understand as I love plays, love musicals, love history, love the French Revolution even, but did not love the play. At all.
Matt Nathanson
I attended my first concert at one of DC's most popular venues, 9:30 Club, with my friend Lauren to see Matt Nathanson. He put on a great show and was really funny, too.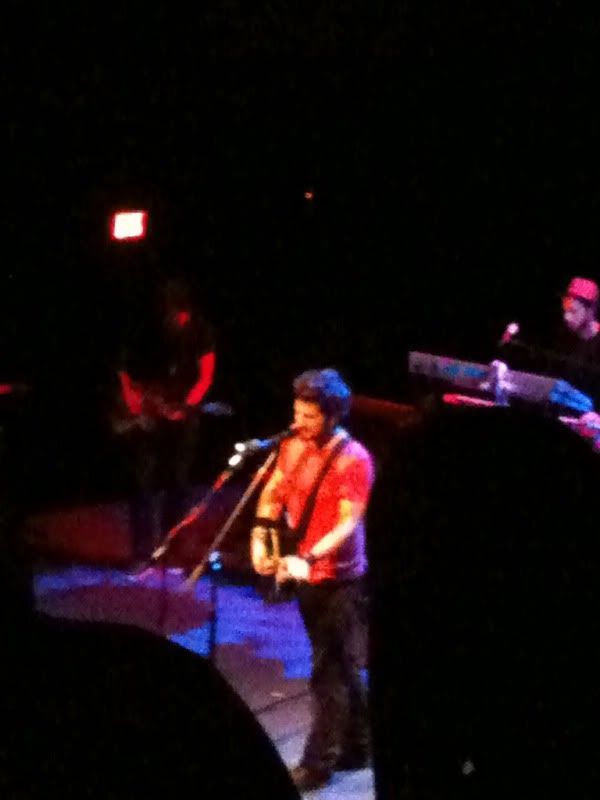 Good Times
This past weekend I spent an evening in Bethesda with one of my work friends, Shana. We had dinner and then just hung out and chatted at her place until 2 in the morning. You know how I keep going on and on about what great friends I have? Well, I mean it and I do. The next day I met Brandie to see "The Ides of March" and then have a late brunch at Austin Grill. Yes, I had a mimosa and pancakes at a Tex Mex restaurant. But B had a mimosa and tacos at a Tex Mes restaurant, so…