Not going to lie, some days I like the way my clothes look. Whatever it may say about me, a good outfit can really make or break my day. This morning I stepped out of my building wearing this, saw the newly red tree across the street, stepped on a few crunchy leaves, waved to my crossing guard*, and then smiled for blocks. It's fall! There are leaves and caramel and pumpkins and pashminas and boots!
Two weeks ago I wanted to crawl into a hole and never come out and now I just want to take long walks in my fall clothes. (Though tomorrow I may want to crawl back into a hole. Because that's just how it is sometimes.)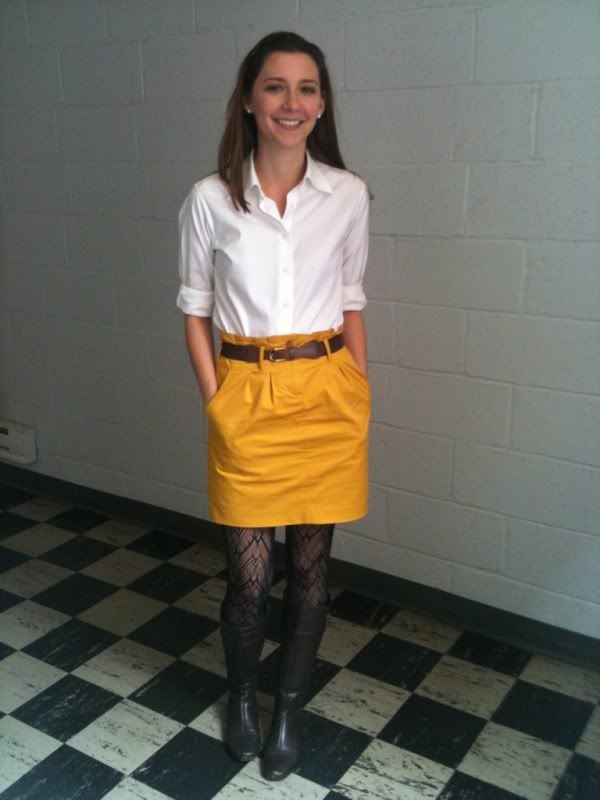 Shirt: Brooks Brothers
Skirt: Banana Republic Outlet Tights: Missoni for Target
Boots: Belk?
Belt: Nordstrom
Headband: Loft
Earrings: Not sure.
*Story for another day.