When it comes to my friends, I am pretty much the luckiest person in the world. Really. And today one of my best friends, who sadly lives way on the other coast, came to D.C. for the weekend.
Thus I had dinner with Jan in D.C., and got to see the city with her (or at least the H&M, sight-seeing starts tomorrow) for the first time.


I am happy, that's pretty much all to be said.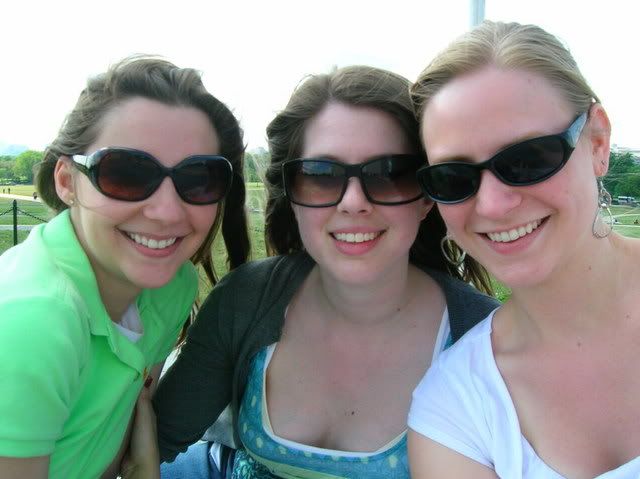 Me, Jan, and Karey, at the Washington Monument the next day. (I didn't take pictures on Thursday. Oops.)