I had a good day last Saturday...
I started at the Archives, but the line was too long and too full of children, so I went to sit by the skating rink at the sculpture garden.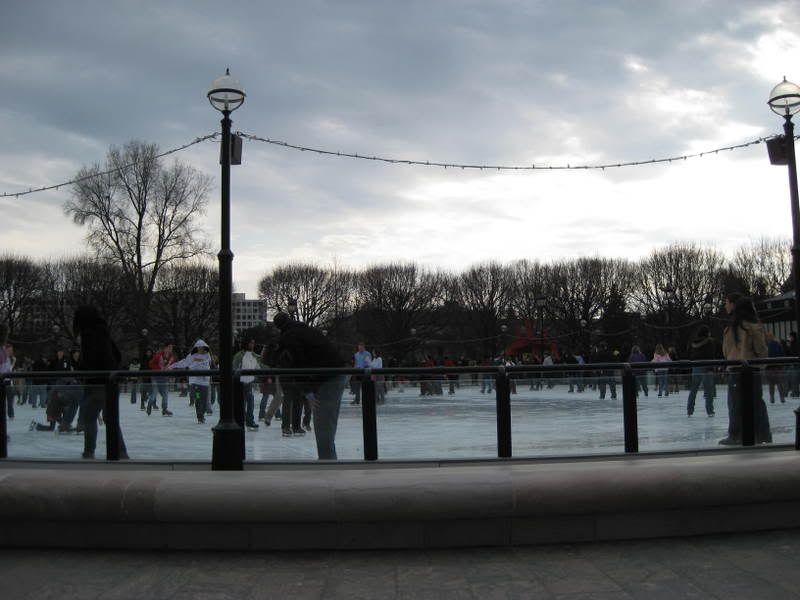 But I realized I was only accelerating my trip to Hell by laughing at people falling, and made myself leave. Pit stop at bookstore, then walked to the Renwick Galley, passing by the White House: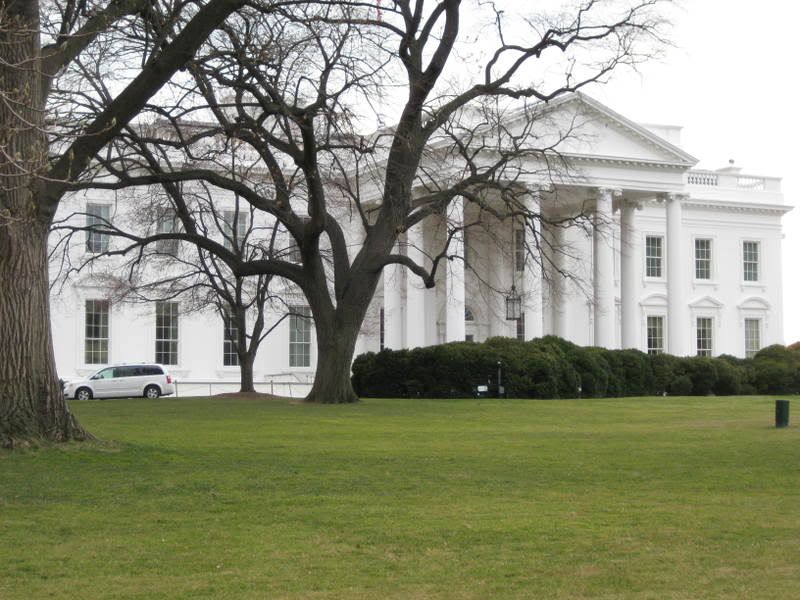 I had never been to this gallery and really like it. It's quite small, but nice so as to not be overwhelmed by so many pieces. They have "American crafts," so there were highly skilled quilts or woodwork, really my type of gallery.
I then walked to the Portrait Gallery/Art Museum. The American Art Museum, in conjunction with the Renwick, made a mural of Presidents Obama and Lincoln in honor of Presidents' day. However, it wasn't just any mural, it was made out of 5,000 cupcakes.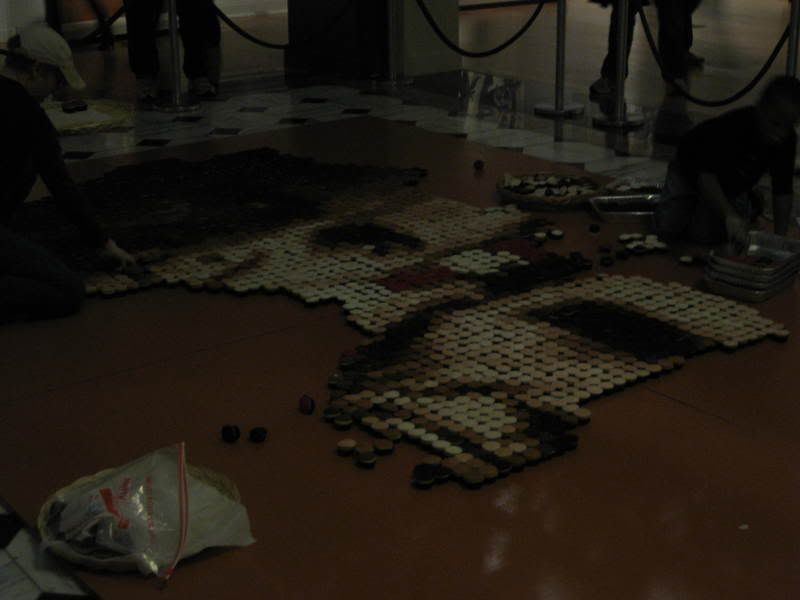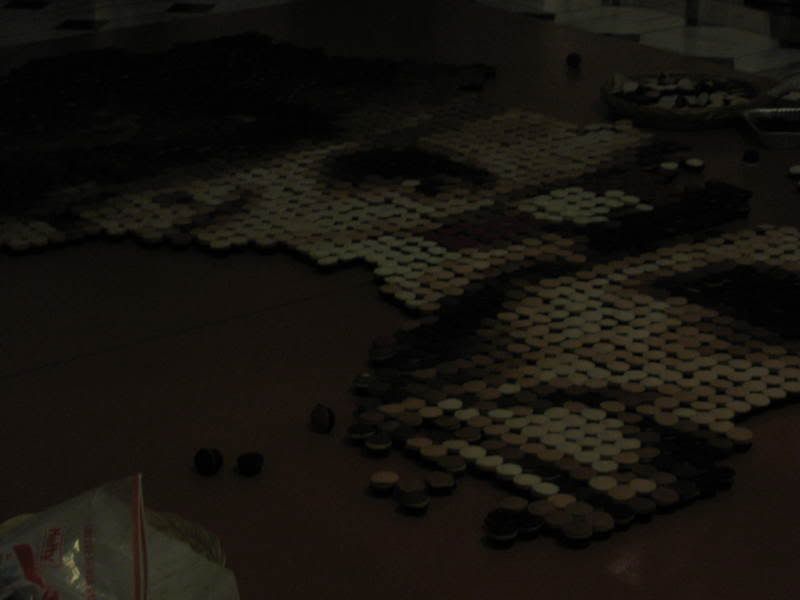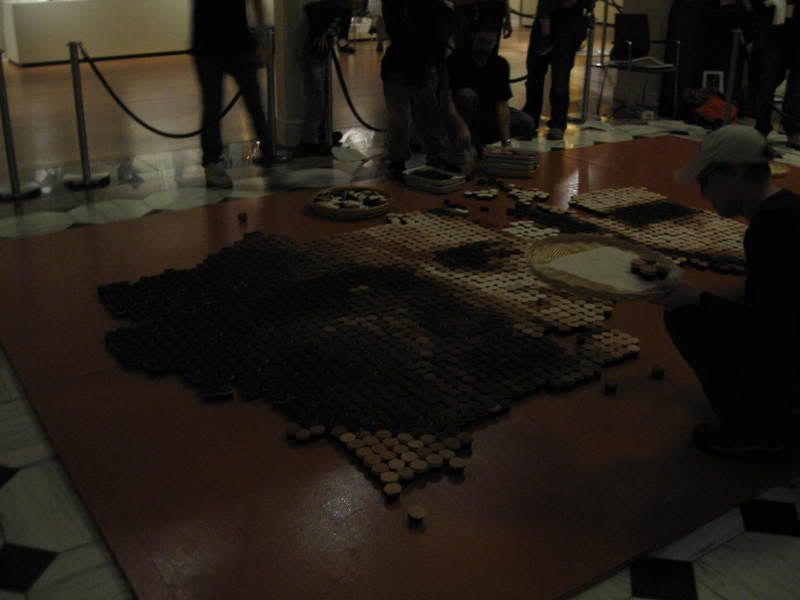 They were giving them away when they were done, which is how I came to have a volunteer ask, "Obama nose?," and then hand over two exceptionally delicious cupcakes. The little girl beside me got "the twinkle in his eye." I contemplated knocking her down for them but again, no need to accelerate the express train to hell.
And just to make it clear, and to be perfectly honest, if someone said they were making a mural out of Stalin and Lenin with 5,000 cupcakes, and you could get some free after 5 p.m., I'd be there too. But unlike the Obama and Lincoln cupcakes, which tasted like freedom, I assume Stalin and Lenin ones would taste a bit more tyrannical, with maybe some of the blood of the workers thrown in for good measure.
(I was pointing this out to try and make me sound less like a raging liberal for eating Obama cupcakes, but I don't think it worked. Besides, he's president now, so it's just being a good patriot.)