Ok, not using the Flickr for everything. Few pics from Demetri Martin at the Warner Theatre from a few weeks ago. Had never been inside this one and was surprised at how pretty it was. Hope to be back at the end of May to see
Rent
.
Stage: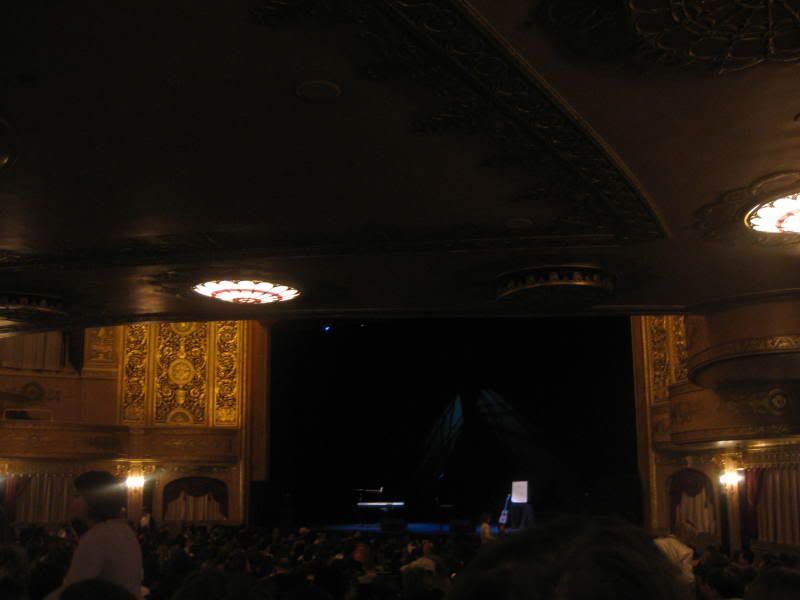 Trying to get a picture of the chandeliers: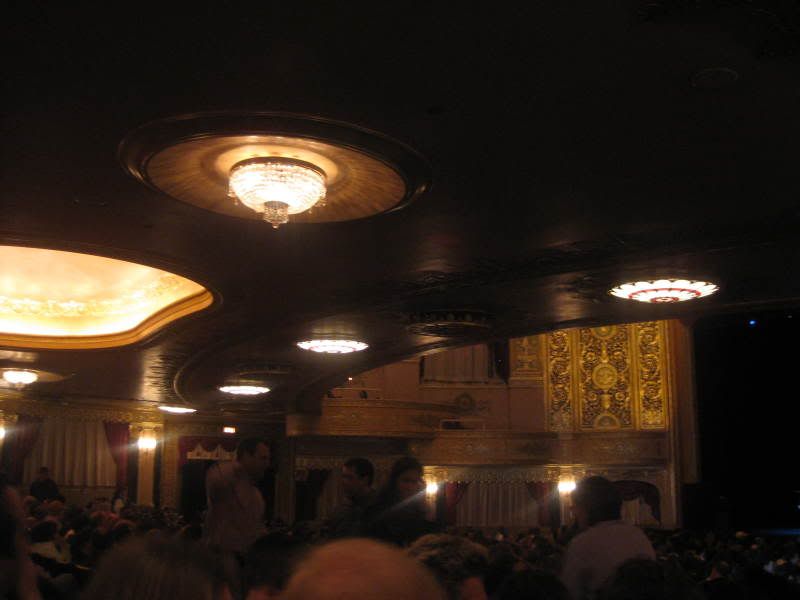 Woodworking and other details: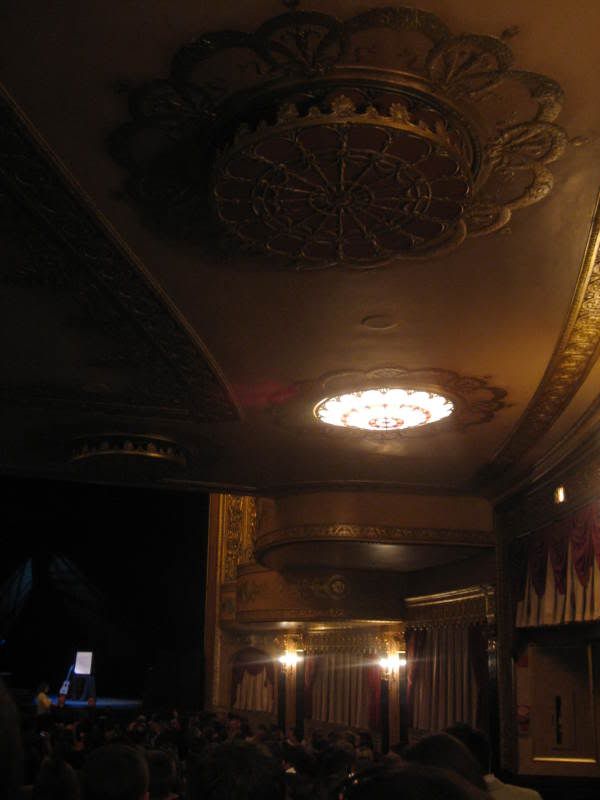 Man of the hour: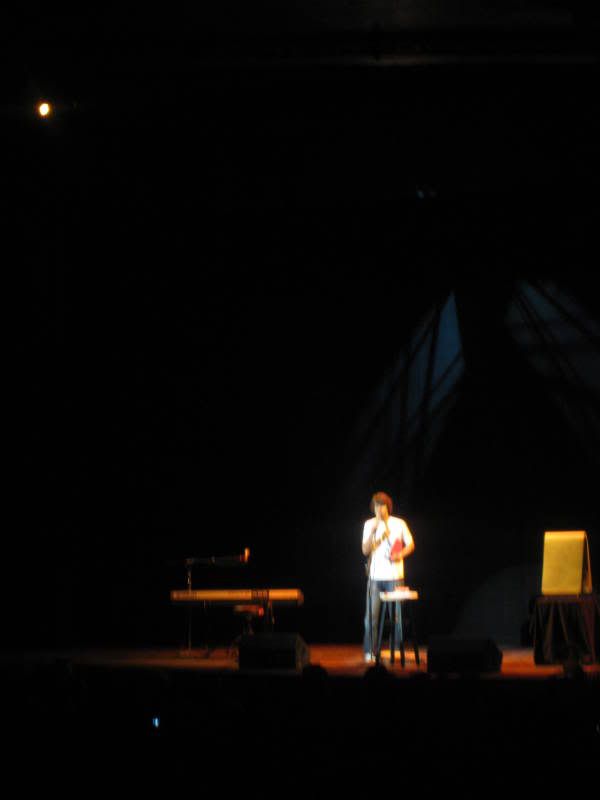 The majority of his material was new, but he also took suggestions from the audience and did a lot of jokes from his Comedy Central special and his cd, both of which I own. The special is where I first heard of him. The only other real comedy show I've been to was Lewis Black, twice in college, and they are quite different in their delivery and style, but both still very good. Love smart comedy, love love it.