When I moved to D.C. four years ago, I pretty much turned my childhood bedroom over to my mom. I still have stuff in the closets and the dormers, and probably will until I have my own home, but for the most part it's not my room anymore and most of my stuff is gone. But there are a few things hanging around that are holdovers from my child and teen years.
For starters, this Tar Heel pennant that has been hanging just slightly off center above one of the dormers since before I started high school, so at least 15 years.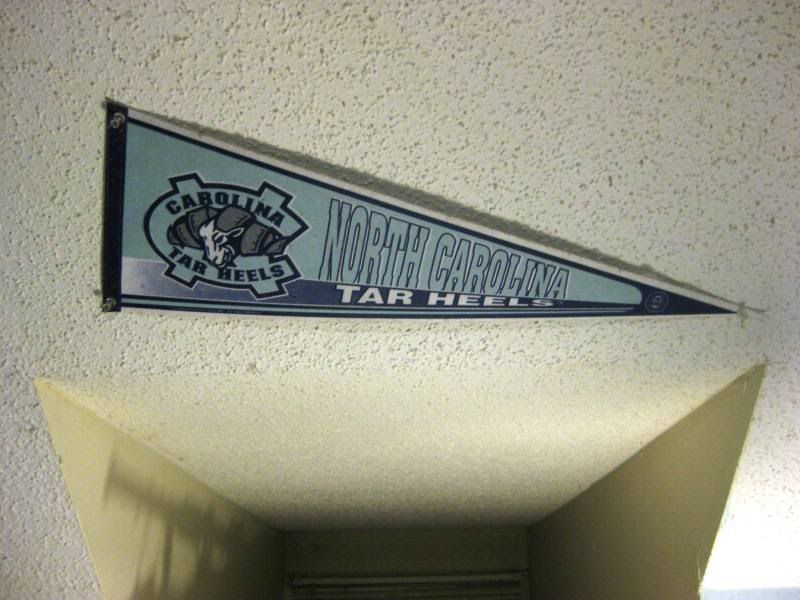 It's got a fine layer of dust on the top edge and, as mentioned, is off center, but I like that as much as the room has changed in 15 years, it hasn't moved.