Last Monday I attended a holiday reception for members at the Newseum.
I've mentioned this museum
several times
and it's probably my favorite in the city. I became a member earlier this year through Groupon. The reception had appetizers and an open bar. Only a few of the floors were open, and none of the exhibits, though they did have some artifacts out that are not usually on display. Brandie came as my guest and we had a fun time exploring, having food brought to us on trays, getting moderately drunk on a Monday night, and browsing in the gift store.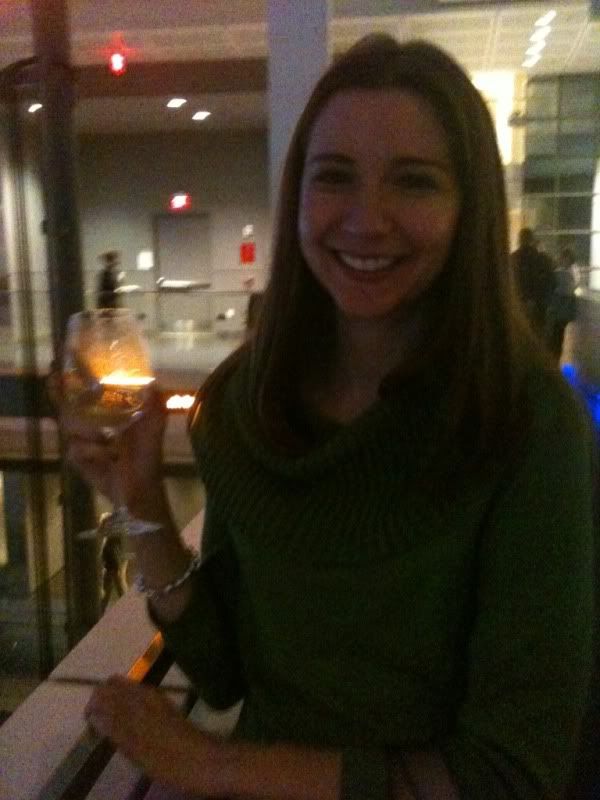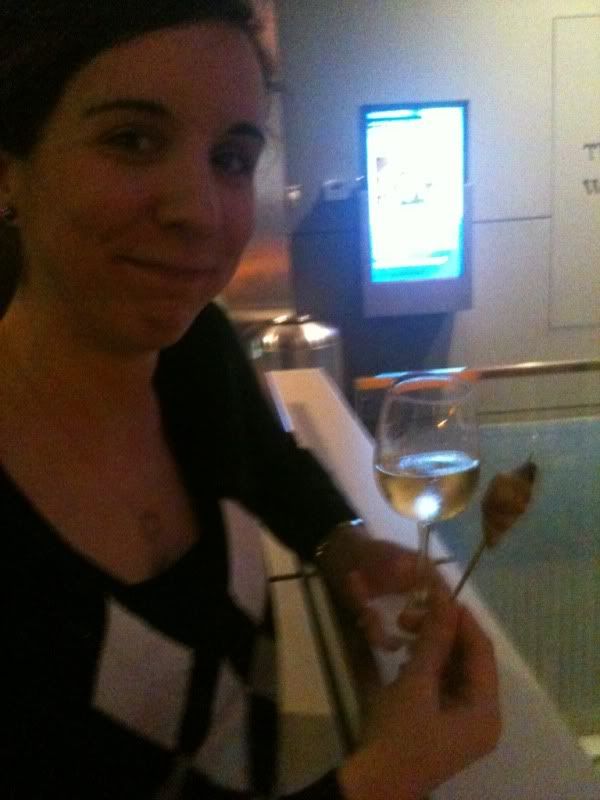 We kept our wine glasses in hand as we shopped. And as we posed for photos in a random British telephone booth. I'm not sure if it was for sale, but I've
blogged before
about my desire to own one, so it's best if I don't know.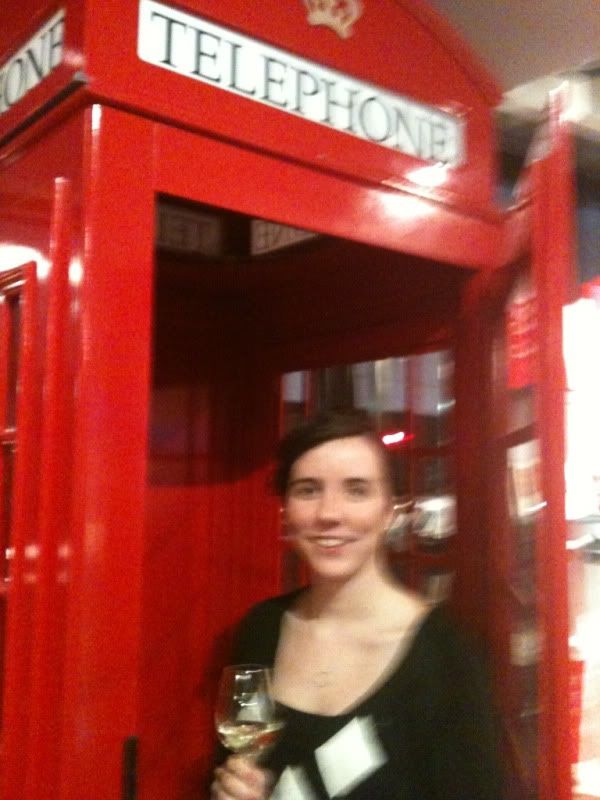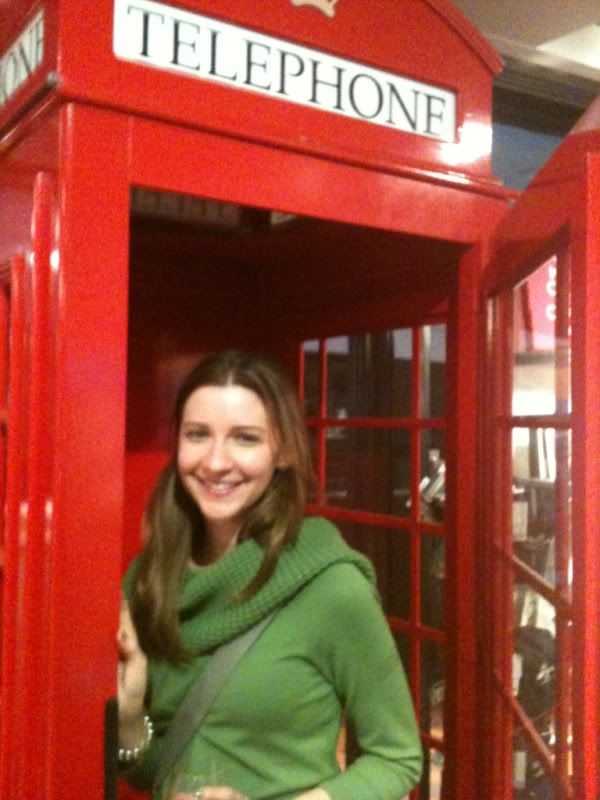 I really need more events in my life with free wine and food brought to me on trays.