...when there's a Peanut in the house.
Monday:
I was trying to do work at the dining room table and she just wanted to be petted. So I threw the blanket on her to keep her occupied. Isn't that the cutest nose ever? (My parents are putting down new hardwood floors, thus the plywood above. See glimpses of the pretty new floor in the photos below.)
Tuesday: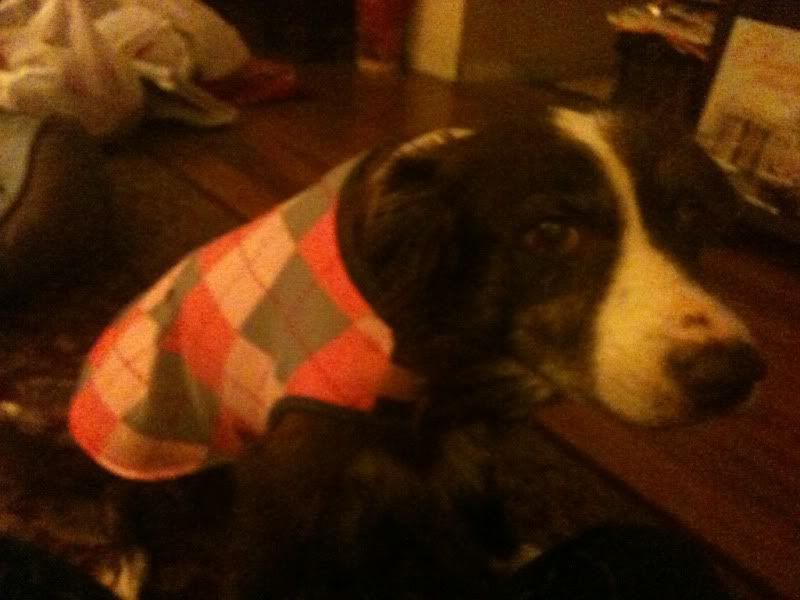 Staying warm in her new outfit. Don't let the sad face fool you, she's a good Southern girl and loves her argyle.
Wednesday: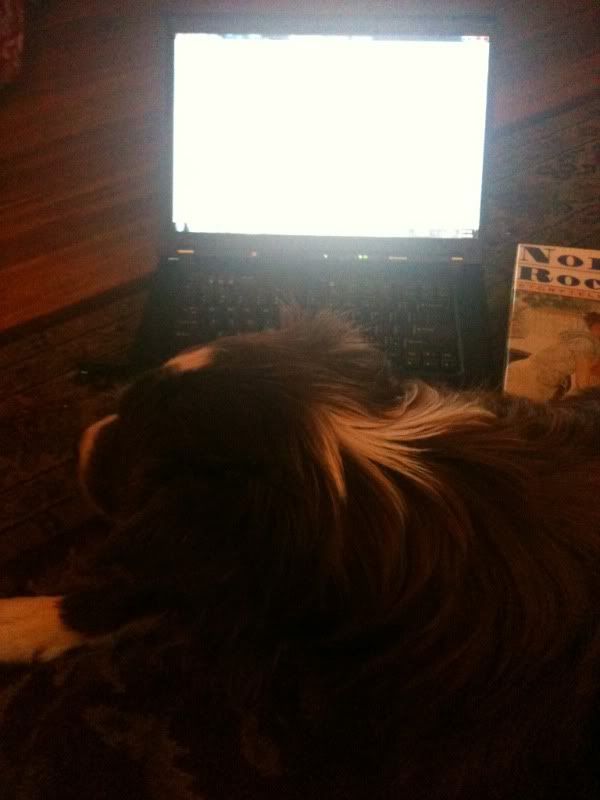 She's not playing around anymore as she plants herself directly between me and my laptop. (Yes, I was working on the floor. I think better lying on my stomach, seriously.)
Luckily, I'm free from work in about two hours for the next two weeks and can giver her all the attention she rightly deserves and needs.