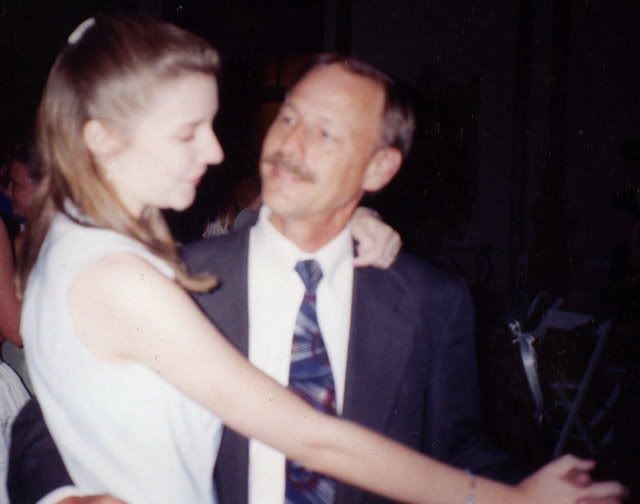 To my Daddy, whom I love and admire very much. My favorite non-childhood picture of the two of us, at my cousin's wedding when I was 17.
And as he was always the one who maintained the aquarium in our house, I think it's appropriate that
today I got my first "aquarium," conveniently purchased at the check-out counter at Barnes and Noble, my desk aquarium with two fish, Luke and Leia.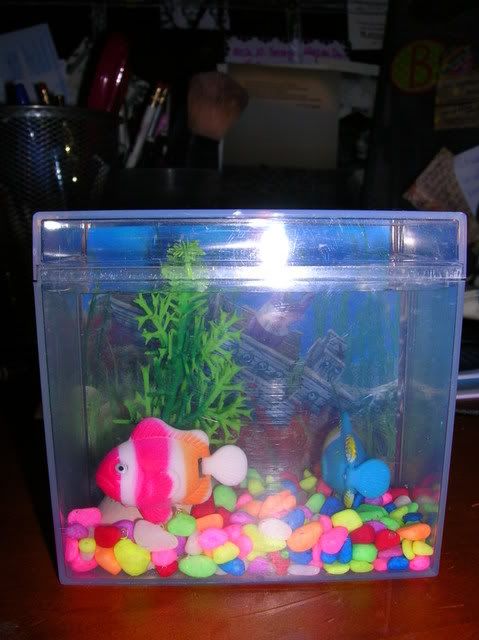 Not exactly the same as we had growing up, but I'm not sure I'm ready for the commitment live fish require.
Anyway, happy father's day, Daddy! :-)