Flickr
updated with pictures.
I really should just change the name of this blog to
A Love Letter to Carolina
since I think I talk about home, UNC, and Chapel Hill more than just about anything.
And there's your warning. Because here I go again.
On the 30th, Joey and I headed up to CH to spend the day ahead of the basketball game that night. It was the best day I've had in Chapel Hill in a long time, maybe since I left for good, simply because I had so much
time
. We went in all the good Franklin Street stores, ate at
Pizza and Pasta
, walked across campus
several
times, and then while waiting for our aunt and cousin, got to just sit and relax with sweets and cider at
Sugarland
. (Which wasn't even there when I was a student, but is quickly becoming a favorite.)
(Background. Just about since I started at Carolina, whenever Joey heard me talk about Polk Place, aka the quad, or he walked through it, he would adopt this hoity prep school-esque accent and say "summers on the quad." I don't know where he got it but it never ceases to make me laugh and he will never
not
be able to say it.)
The hardest part about going back for visits, and why it hurts so much when I leave, is because I am never there long enough to feel like I belong again. I'm always just passing through like any other visitor, which I'm not. But this time, I felt like I recaptured some of the magic I've been missing, and that I hope will sustain me for at least a little while.
Then we bused it back to Franklin and then made our way back home. It was a long day and were beat, as you can tell, but it was worth it, as always.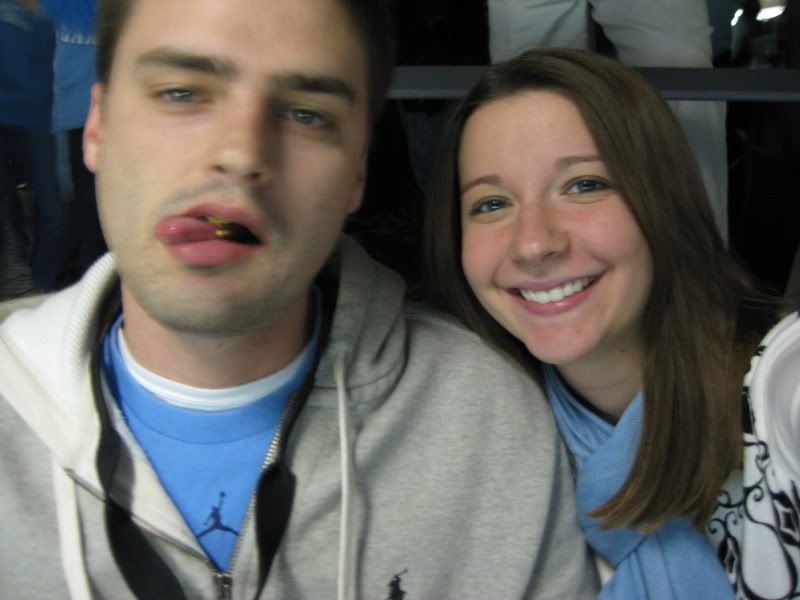 *For the record, before I die, I want to drive across the country and stop at every giant ball of twine, telephone, and cowboy hat I see.